Michael Keaton Teases His Return To The MCU As The Vulture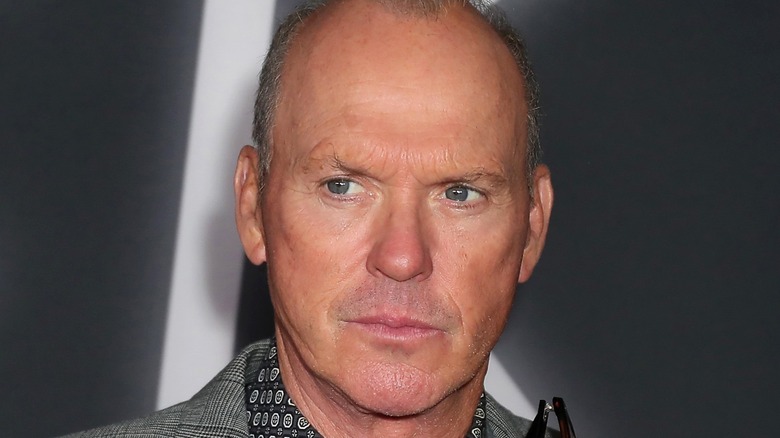 Leon Bennett/Getty
"Spider-Man: No Way Home" marks the epic return of Spidey's most famous villains from his past, including Alfred Molina's Doc Ock, Willem Dafoe's Green Goblin and Jamie Foxx's Electro. But there's one familiar face who's been surprisingly missing from the movie's trailers and teases, despite rumors saying he'd be in the new Marvel flick — and that's Michael Keaton as Adrian Toomes, aka the Vulture. 
The "Birdman" star and Oscar nominee has already showed up in clips for Sony's "Morbius" film as the multifaceted character he portrayed in Tom Holland's first outing as the webslinger, "Spider-Man: Homecoming." Meanwhile, Keaton is also expected to bring back his version of Bruce Wayne from Tim Burton's "Batman" (1989) in DC's highly-anticipated "The Flash" movie. So why not toss him into the fray for "No Way Home," as perhaps the final member of the film's multiversal Sinister Six? 
Well, fans can rest easy knowing that Keaton will at least be returning to the Vulture character in some shape or form, as the actor made some statements on "Jimmy Kimmel Live" this week that many believe are proof of an MCU comeback.
Keaton says he's currently shooting 'Vulture stuff'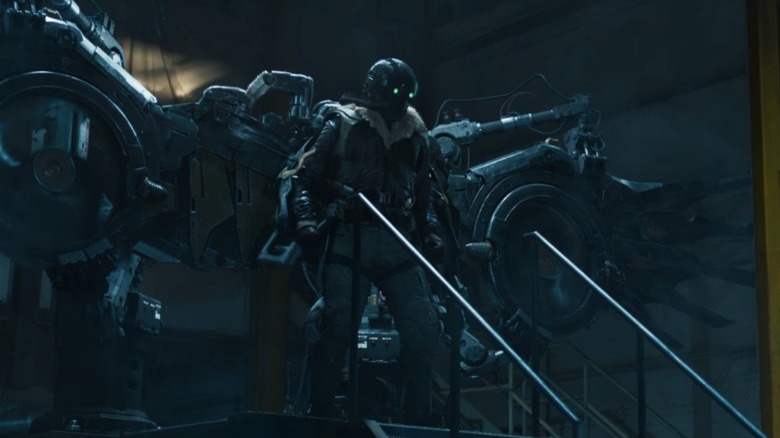 Marvel Studios/Sony Pictures
During his interview with Jimmy Kimmel on Wednesday night, Nov. 17 (per Comic Book Resources), Michael Keaton admitted that he was making a cinematic return as Vulture, but refused to say in what movie. "I'm shooting tomorrow," Keaton told Kimmel, surprising the late night host. "I'm shooting Vulture stuff." When asked what he would be filming exactly, Keaton flatly replied: "Vulture stuff."
Speculation over who will be showing up in Marvel's Phase 4 of the MCU, specifically in "Spider-Man: No Way Home," has reached a fever pitch with the release of new trailers and teases for the film. Many fans believe Tobey Maguire and Andrew Garfield will be reprising their roles as Peter Parker from each of their respective Spider-Man movies. A version of the latest "No Way Home" trailer that was released in Brazil showed Spidey villains battling two invisible forces, which are rumored to be Maguire and Garfield, just edited out. "They really thought we wouldn't notice them editing out Tobey and Andrew," @NickCabrales tweeted. "We know Electro isn't fighting the air and Lizard isn't jumping to his death." 
There have been no shots, though, to suggest that Keaton's Toomes character would be coming back, as well. Some fans feel that Sony's "Morbius" movie could take place in the MCU, since Toomes has appeared in the trailer and clips. But the film is still said to be set in the studio's Venomverse. 
Answers will hopefully be revealed when "Spider-Man: No Way Home" arrives in theaters on Dec. 17, 2021.