The Surprising MCU Movie Jeremy Renner Says He'll Never Watch Again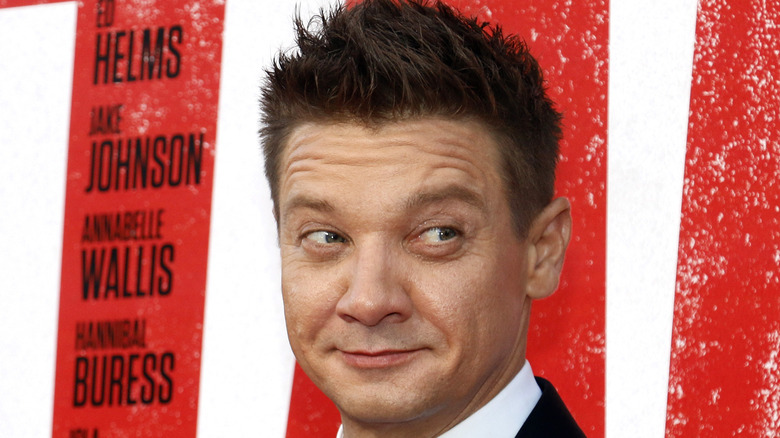 Tinseltown/Shutterstock
With less than a week to go before Marvel Studios' "Hawkeye" premieres on Disney+, BBC Radio 1's film critic Ali Plumb sat down with the star of the MCU spinoff series (and the actor behind the avenging archer), two-time Oscar nominee Jeremy Renner (via YouTube). Renner shared a number of anecdotes with Plumb and jokingly confessed that if there's one thing he might like to go back and tell his younger self prior to tackling the role of Hawkeye, it would be to "hydrate" more. However, the interview took a turn for the tear-jerking when the actor recalled his experience seeing a certain Marvel film.
Renner first stepped onto the MCU scene (albeit briefly) in 2011's "Thor," as an agent of S.H.I.E.L.D. tasked with keeping the seemingly unstoppable, possibly insane, and really, really ridiculously good-looking blond stranger (Chris Hemsworth's Thor) from breaking into the agency's makeshift camp and stealing a giant hammer they didn't yet know they'd actually stolen from him. Renner reprised his role as Clint Barton (aka "Hawkeye") in "The Avengers," "Captain America: Civil War," and all three films in the Avengers' Infinity Saga. While most films in the MCU contain at least a moment or two that tugs on its devoted fanbase's heartstrings, there's one film in particular that takes this pathos pulling to a whole new level — that is, of course, "Avengers: Endgame."
Once was enough for Endgame, Renner says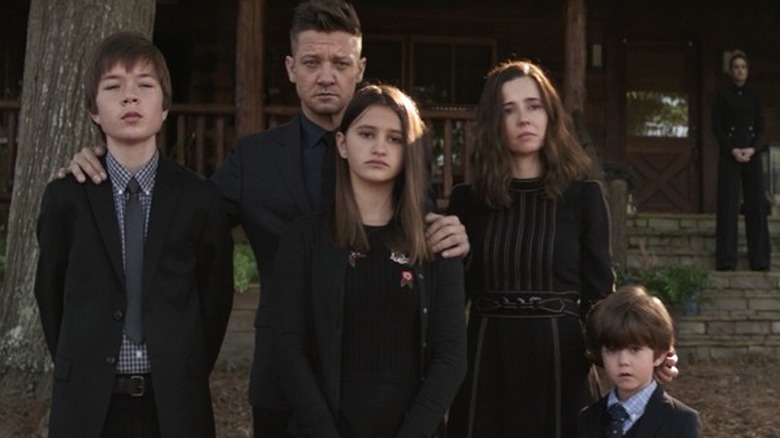 Marvel Studios/Disney+
Few turns in the MCU's extensive filmography are quite as devastating as the death of the hero that started it all for the franchise, that of Iron Man himself, Tony Stark. As many a Marvel fan will recall, Stark (Robert Downey Jr.) made the ultimate sacrifice in "Endgame" — the one he always knew he'd have to make someday — in order to rid the universe of Thanos (Josh Brolin) for good. Stark's death and the destruction of Thanos brought an end to the third phase of the MCU franchise (otherwise known as the Infinity Saga), and the hero's emotional and gut-wrenching exit was topped off by an equally emotional and gut-wrenching funeral. Audiences and Avengers alike wept not only for the loss of a beloved character (and friend, hero, partner, etc.) but for the finality of an exquisitely well-told story and the long and hard-fought triumph of good over evil. 
After Plumb confessed to welling up during the signature-laced credits of "Endgame," Renner explained that he first saw the film at its premiere, and felt it was "just something to celebrate" for everyone who'd been involved. "We were all laughing and weeping," he said (via YouTube), "and it was a lot ... I'll never watch that again." The actor reminisced about the emotional and "difficult" experience that left him and his co-stars a "sobbing mess," but reiterated that it wasn't without its share of joy and laughter, and a "lovely, beautiful experience to share." (We can only hope he remembered to hydrate before shedding all those tears.)