Wonder Woman Wins Most Anticipated Movie Of The Summer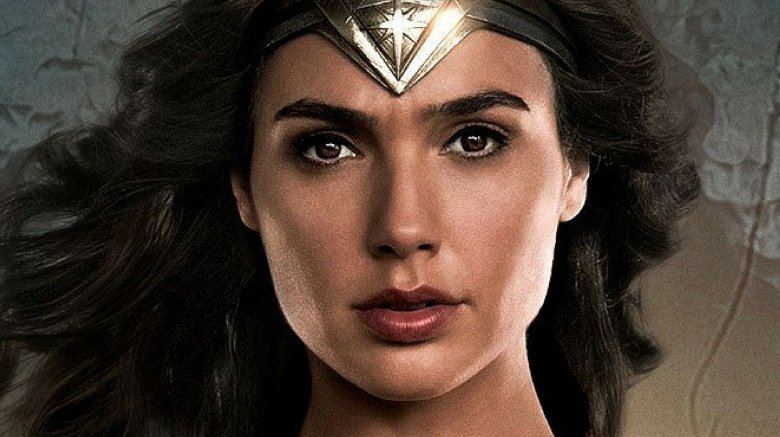 People really, really want to see Diana Prince on the big screen. Fandango reports that Wonder Woman has topped their poll of the most anticipated movies of the summer, beating out the likes of War for the Planet of the Apes, Transformers: The Last Knight, and The Mummy.
The survey asked 10,000 people what they wanted to see between Memorial Day and Labor Day. Wonder Woman easily topped the poll, with Marvel's Spider-Man: Homecoming falling shortly behind and Johnny Depp's Pirates of the Caribbean: Dead Men Tell No Tales, due out this Friday, taking third. Stephen King's The Dark Tower adaptation, the mysterious film starring Idris Elba and Matthew McConaughey, took fourth place, while Christopher Nolan's war film Dunkirk, featuring the likes of Tom Hardy and former One Direction crooner Harry Styles, ended up in fifth. 
Other films that wound up on the list include Despicable Me 3, which beat out another threequel (Cars 3) as the most anticipated family film, Dwayne Johnson and Zac Efron's Baywatch, which was the most anticipated comedy (topping Samuel L. Jackson and Ryan Reynolds' The Hitman's Bodyguard), and Colin Trevorrow's Jurassic World follow-up The Book of Henry, which was the most anticipated thriller.
The stakes are high for Wonder Woman, with DC hoping the film will buck the trend of negative reviews that plagued Suicide Squad and Batman v Superman: Dawn of Justice. Early reactions for the film were mostly positive, and box office tracking has it on par with the debuts of Captain America: The First Avenger and Thor, a good sign for the superhero. 
Director Patty Jenkins was thrilled to hear the news about fans' excitement for the film, telling Fandango, "People weren't clear whether anybody would want to see a Wonder Woman film and I was always like, 'What? Like, it's Wonder Woman, man. This is such a great character!' But I could feel that [positivity] coming from the world at moments, so to have that mirrored back, to have positivity mirrored back at us at this moment in the way certain people are reacting to the movie and then that from the audience is like... I just can't put into words enough how grateful I am and we are for having believed in this movie and having the world come back at us that way. That's un-f***ing-believable!"
Wonder Woman, which stars Gal Gadot, Chris Pine, Lucy Davis, Connie Nielsen, Robin Wright, Danny Huston, Elena Anaya, and David Thewlis, is due out June 2. While we wait, see all of the movies you have to look forward to this summer.