Critics Rave About Wonder Woman In Early Reactions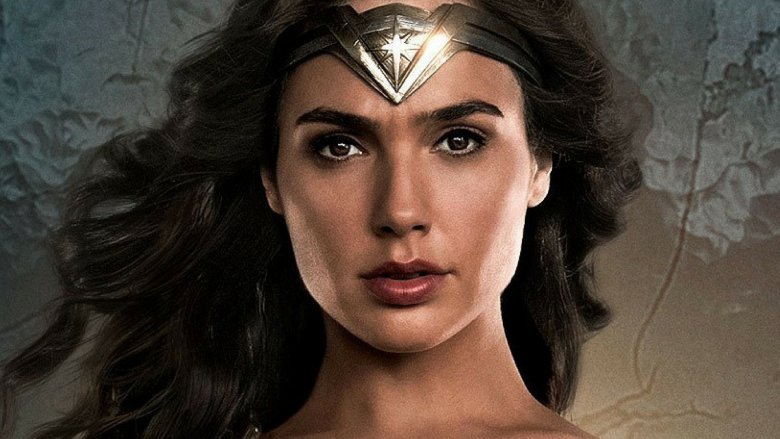 If these early reactions are correct, Wonder Woman will be the best film the DCEU has produced thus far. The social media embargo on the film was recently lifted, and journalists and others lucky enough to see the film early were finally able to share with the world how they felt about Diana's big screen outing– and, for the most part, they all loved it.
"Funnier, more action packed than you're probably expecting," Slashfilm owner Peter Sciretta wrote on his Twitter, adding praise for Gal Gadot (who he says is "perfect" as Wonder Woman) and her co-star Chris Pine (he says the "fish out of water dynamic" between the two really shines.) "Wonder Woman is the kick ass female-led blockbuster everyone was hoping Ghostbusters would be," he said.
Buzzfeed Entertainment's Jarett Wieselman called Wonder Woman "easily one of the best superhero origin films I've ever seen" on his Twitter, praising Gadot's performance as "pure heaven" and complimenting the movie on its "amazing" action scenes.
Collider's Haleigh Foutch wrote a more detailed breakdown of the film on her Twitter, saying that the movie is "easily the best DCEU movie so far." While she notes that it definitely has "problems" and begins to slow down in the third act, she says that Wonder Woman is "exactly the hero we need to see right now" and calls Gadot and her co-star Pine "charming beyond measure" (with Pine reminding us why he's "the best Chris.") Foutch, who notes that she is also a big fan of Man of Steel, says that the film really works because of how "inspiring and exuberant" director Patty Jenkins allows Diana to be.
The problems in the third act were brought up a few times, but overall, the reviews were overwhelmingly positive. io9's Germain Lussier called it "the DC movie I've been waiting for," while Uproxx's Mike Ryan described it as part Captain America: The First Avenger and part Thor. "[Wonder Woman] reminds me of Christopher Reeve's Superman: true north superhero w/ no angst or cynicism, which is needed right now," he wrote.
Wonder Woman is due out June 2. You can read more early reactions to the film below, or prep by reading up on the character's dark history.
I loved Wonder Woman. First act's a bit slow, but it's optimistic, emotional, and *gasp* funny. Best DC movie so far.

— Dave Schilling (@dave_schilling) May 19, 2017
Very pleased to report that #WonderWoman is the best DC movie since THE DARK KNIGHT. I'm already looking forward to seeing it again.

— Silas Lesnick (@silaslesnick) May 19, 2017
WONDER WOMAN: Easily my favorite DCEU film. Has the humor and heart the franchise so desperately needs. Gadot and Pine are charming as hell.

— Kate Erbland (@katerbland) May 19, 2017
1. Hokay, here we go. #WonderWoman social media embargo just lifted. My thoughts: DC is absolutely on the right track here.

— Alisha Grauso (@AlishaGrauso) May 19, 2017
Smart, funny, romantic, genuinely moving. And incredible, all-female fight scenes! The Amazons' battle made me cry happy tears.

— Rachel Simon (@Rachel_Simon) May 19, 2017
Happy — no, RELIEVED — to report that #WonderWoman is truly good. Funny, stirring, kick-ass, romantic. A solid, entertaining superhero film.

— Adam B. Vary (@adambvary) May 19, 2017