Spider-Man: Homecoming Composer Teases Score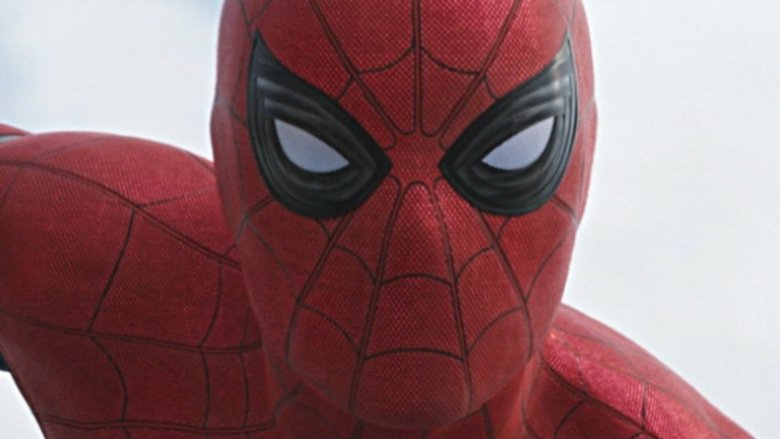 "Look out, here comes the Spider-Man!" And he sounds better than ever.
Film composer Michael Giacchino, who's currently hard at work on Spider-Man: Homecoming, gifted Marvel fans across the globe with a tease of what the Tom Holland-led installment has in store. 
While Spider-Man: Homecoming will likely have an original theme (new Spidey means a new sound), the clip Giacchino shared on Twitter features a full symphony orchestra playing a chills-inducing version of the retro Spider-Man cartoon theme. He captioned the video with a cheeky tease: "Who's ready for your friendly neighborhood you-know-who?"
The rendition still carries the bones of the old tune, first heard in 1967 when the red-suited wall-crawler made his television debut on ABC. Though the cartoon was, admittedly, pretty low quality in terms of animation, its high-energy stories and theme song kept viewers coming back for more. Featuring some catchy couplets like "Spins a web, any size / Catches thieves just like flies," the tune practically begs to be sung along to. Or, in this case, given a badass orchestral treatment. 
Have a listen, and prepare yourself for some major goosebumps.
Who's ready for your friendly neighborhood you-know-who?@SpiderManMovie @MarvelStudios pic.twitter.com/iSHk4IvVgk

— Michael Giacchino (@m_giacchino) May 19, 2017

As aforementioned, this version of the '60s song probably won't be the theme for Homecoming. But it certainly seems it'll play sometime during the film, perhaps during an intense moment of action. 
Spider-Man: Homecoming is yet another of Giacchino's collaborations with Marvel Studios. Last year, Giacchino scored Doctor Strange, starring Benedict Cumberbatch. He also made it big with Disney and the Star Wars franchise when he scored Rogue One: A Star Wars Story, an effort that made him the very first composer besides series legend John Williams to score a Star Wars flick. Giacchino has also worked on Star Trek, Mission: Impossible – Ghost Protocol, Zootopia, Jupiter Ascending, Tomorrowland, and The Incredibles. His upcoming projects include War for the Planet of the Apes and Jurassic World 2. 
Spider-Man: Homecoming is due in theaters on July 7. While we wait to see Holland in action and hear the musical stylings of Giacchino, take a look at the actors who were almost cast as the web-slinging hero.