Jeff Goldblum Cast In Jurassic World Sequel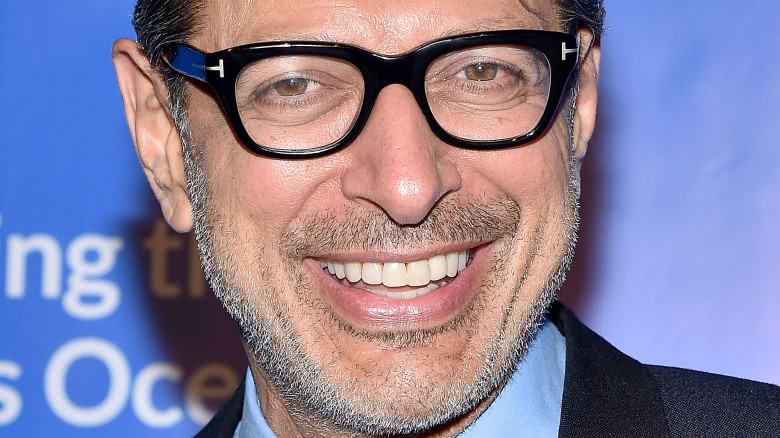 Getty Images
Jeff Goldbum will roam with the dinosaurs once more.
According to The Hollywood Reporter, Goldblum has been cast in Universal Pictures and Amblin Entertainment's Jurassic World sequel. Goldblum will reportedly reprise his role as wise-guy mathematician Ian Malcolm, the character he originated in 1993's Jurassic Park and revisited in 1997's The Lost World: Jurassic Park.
Goldblum will join Chris Pratt, who plays Velociraptor expert and trainer Owen Grady, and Bryce Dallas Howard as Jurassic World's perpetually high-heeled operations manager Claire Dearing. The upcoming film also stars James Cromwell, Toby Jones, and Justice Smith.
J. A. Bayona (A Monster Calls) is set to direct, replacing Colin Trevorrow, who helmed the 2015 original. Though he isn't behind the lens this time around, Trevorrow penned the sequel's script with Kong: Skull Island scribe Derek Connolly.
With executive producers Steven Spielberg and Trevorrow, the second Jurassic World flick has a pretty high standard to meet. The first film grossed a whopping $1.67 billion worldwide and secured itself as the fourth highest-grossing film of all time.
Before we see Goldblum in Jurassic World 2, we can catch him alongside Chris Hemsworth in Thor: Ragnarok on November 3. He's also set to appear in Wes Anderson's upcoming animated flick Isle of Dogs in 2018.
Jurassic World 2 is set for release on June 22, 2018. While we wait to see what frightening new creatures await us, check out how the cast of Jurassic Park should really look.