Alec Baldwin Calls For On-Set Police Officers To Ensure Firearm Safety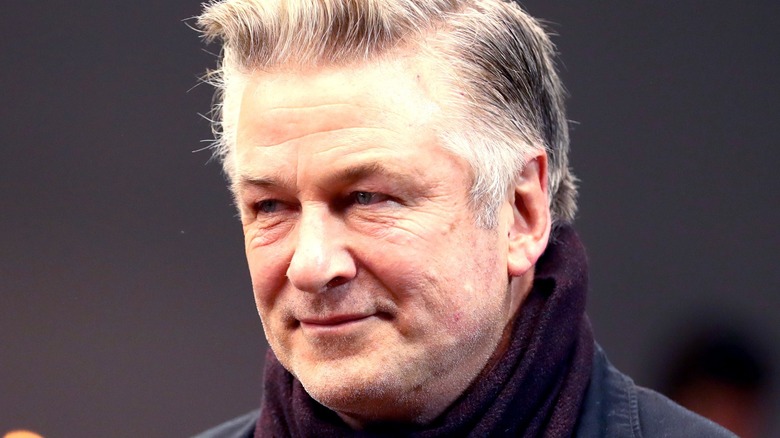 Rich Polk/Getty
The tragic shooting death of Halyna Hutchins has sparked widespread calls for stronger safety measures in Hollywood, including a new plea from actor Alec Baldwin to put police officers on every movie and TV set where guns are present. 
"Every film/TV set that uses guns, fake or otherwise, should have a police [officer] on set," Baldwin tweeted on Nov. 8, according to Deadline. The screen star's Twitter account is now private, but screenshots from his page show the recent calls for action. 
Baldwin had previously denied allegations that the set of his Western drama "Rust" — where Hutchins was accidentally shot by him on Oct. 21 during a scene they were filming — was an unsafe work environment. Lawyers for the armorer on set, Hannah Gutierrez-Reed, have stated that they believe someone "sabotaged" the production and purposely placed a live round into Gutierrez-Reed's collection of blanks, citing a "disgruntled" group of camera workers who walked off set hours earlier. Police are still conducting their investigation, however Baldwin continues to imply that lax safety measures were to blame for Hutchins' death. In his tweet Monday, the actor explained what he thought could be done to prevent such an incident from ever occurring again.
Baldwin wants cops on set to 'monitor weapons safety'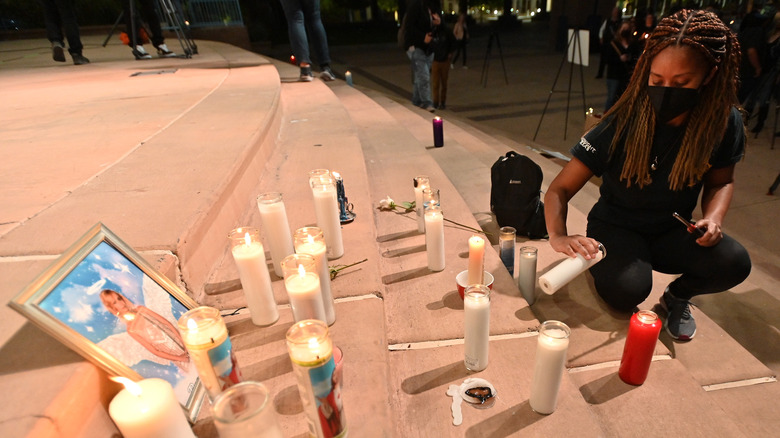 Sam Wasson/Getty Images
In order to avoid another tragedy like the Hutchins shooting, Alec Baldwin believes cops should be present on every Hollywood set to ensure that firearms are being used correctly and safely. He called on movie studios and production crews to hire these officers with the sole purpose of making sure each gun being used is monitored and properly declared "cold" or unloaded, which is what allegedly happened right before Baldwin accidentally shot Hutchins. 
"[Officers should be] hired by the production, to specifically monitor weapons safety," Baldwin tweeted, according to Deadline. 
Authorities have reportedly focused their investigation on the handling of actor Alec Baldwin's prop gun, including its final declaration from assistant director Dave Halls that the weapon was safe (via Today). Baldwin and armorer Hannah Gutierrez-Reed are also said to be at the center of the probe, though its unclear if the Santa Fe County Sherriff's Office is pursuing charges against them or simply trying to piece together what happened. "Nobody's been cleared," said Santa Fe County Sheriff Adan Mendoza in late October. Cinematographers have since called for an immediate ban of all functional firearms on set.