Rust Armorer's Lawyers Make A Shocking Claim About That Live Round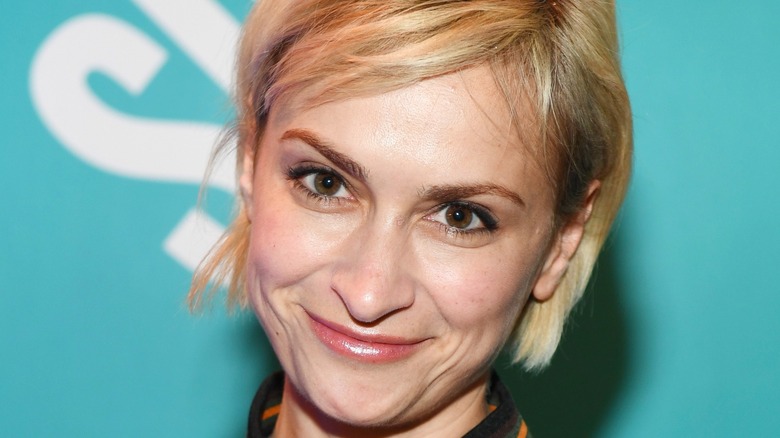 Sonia Recchia/Getty
In a shocking new twist, the lawyers for "Rust" armorer Hannah Gutierrez-Reed have publicly revealed what they think caused the tragic shooting death of cinematographer Halyna Hutchins. "We know there was a live round in a box of dummy rounds that shouldn't have been there," said attorney Jason Bowles, during an interview with TODAY on Wednesday. 
Bowles also stated, "I believe that somebody who would do that would want to sabotage the set, want to prove point, want to say that they're disgruntled, they're unhappy. And we know that people had walked off the set the day before."
The death of Hutchins, who was shot by actor Alec Baldwin on Oct. 21 during a scene for "Rust," a Western drama they were filming in New Mexico, has rocked Hollywood over the past several weeks and the film industry as a whole. Authorities are still trying to piece together how a live round ended up in Baldwin's prop gun that he was using, but one of the theories was that it accidentally ended up in a box of blanks that the crew had been using. 
In the police affidavit, authorities described how seven members of the camera crew had quit their jobs and walked off set just hours before Hutchins' death following a dispute with "Rust" producers. Cops sad the incident caused delays and other problems for the cast and crew in the hours leading up to the shooting. Now, for the first time publicly, armorer Gutierrez-Reed's legal team has claimed that this may have played a role in what happened — with one of the disgruntled crewmembers possibly being to blame. 
No other reason than sabotage, lawyers say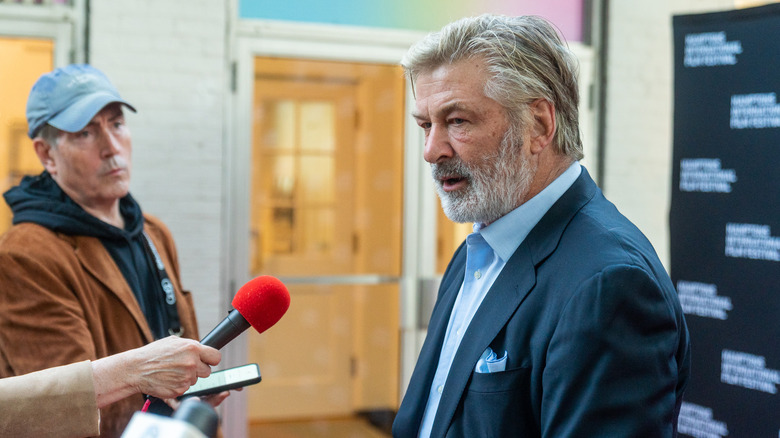 Mark Sagliocco/Getty Images
If there was a live round purposely put into the box of blanks being used on the set of "Rust," then all signs point to the camera workers who walked off set, according to the attorneys for armorer Hannah Gutierrez-Reed.
"We have people who had left the set, who had walked out because they were disgruntled," alleged lawyer Jason Bowles during the interview with TODAY. "We have a time frame between 11 (a.m.) and 1 (p.m.), approximately, that day, in which the firearms at times were unattended, so there was opportunity to tamper with this scene." Attorney Robert Gorence, who is also representing Gutierrez-Reed, claimed that the ammo on set was in a truck "that was completely unattended at all times, giving someone access and opportunity."
"The person who put the live round in the box of dummy rounds had to have the purpose of sabotaging this set," said Bowles. "There's no other reason you would do that. That you would mix that live round in with the dummy rounds." According to Gorence, Gutierrez-Reed was occupied with another job on set at the time the guns were unattended. "She had another duty and responsibility as key props assistant, and so she had gone to do that, right after she had provided the handgun to Mr. Halls," Gorence said. "So Mr. Halls took custody of the weapon and at that point she was doing her other duties as key prop assistant."
The Santa Fe County Sheriff's Office has reportedly focused its investigation on the handling of actor Alec Baldwin's prop gun, including its final declaration from assistant director Dave Halls that the weapon was safe (via TODAY). Baldwin and Gutierrez-Reed are also said to be at the center of the probe.