Dwayne Johnson Has Some Interesting Remarks About A Potential Hobbs And Shaw Sequel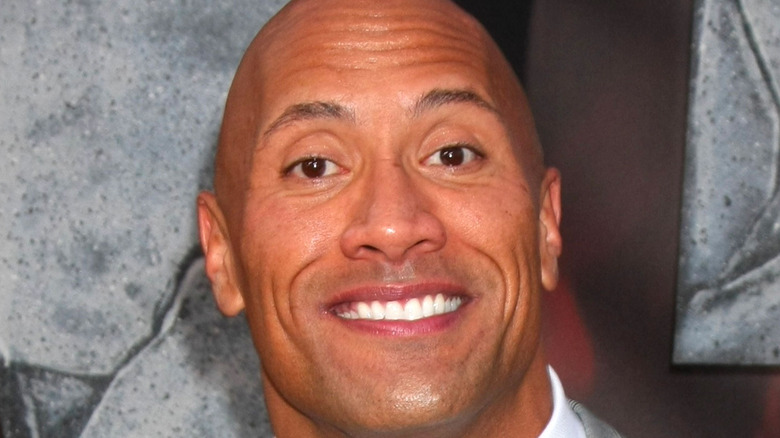 Kathy Hutchins/Shutterstock
Dwayne Johnson simply won't stop. From headlining Netflix action movie "Red Notice" to wielding incredible powers in the upcoming DCEU movie "Black Adam" to planning a very special Christmas movie, the gears are still frantically turning for where The Rock will roll to next. Despite his history with the franchise, it didn't seem likely that Johnson would reprise his role as Hobbs following 2019's "Fast & Furious Present: Hobbs & Shaw." Thankfully though, the man himself has shed some new light on a possible sequel and what exactly it could entail.
Regardless of the tension within the "Fast & Furious" family, primarily between Johnson and franchise frontman Vin Diesel, it seems nothing will get in the way of another adventure with Hobbs. Initially earning a box office of $759 million worldwide (via Box Office Mojo), the bruiser of buddy movie co-starred Jason Statham and saw the two characters put their differences aside to fend off Idris Elba's villainous Brixton Lore. In the end, both heroes emerge victorious and live to fight another day. Now, Johnson has revealed that the next outing as the behemoth bounty hunter could go in a very different direction.
The Hobbs and Shaw sequel story could be one you don't expect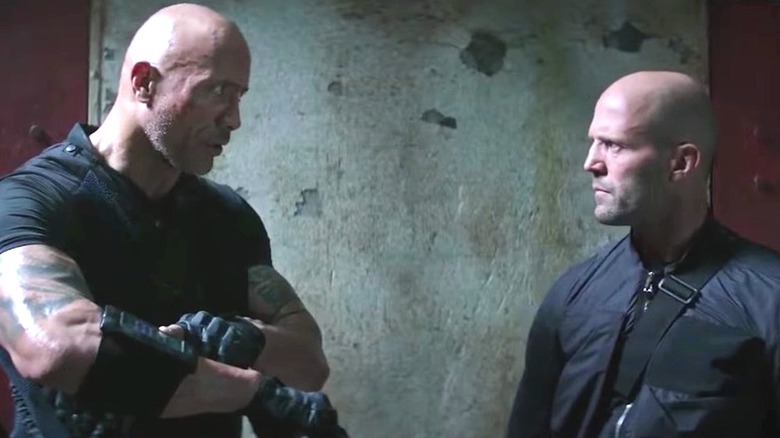 Universal Pictures
In a recent interview with SiriusXM (via YouTube), Dwayne Johnson remained cryptic about Hobb's future, albeit with a hint of shade at the films he debuted in. "When it comes to 'Hobbs and Shaw,' which we loved and [I] loved making that movie, there's an idea that I had. I called [Universal Pictures chairwoman] Donna Langley, called our writer Chris Morgan, our producer Hiram Garcia, and I said, 'I have this idea and this direction," said Johnson. "And I pitched, and it would be, without giving it away... it would be the antithesis of what "Fast & Furious" movies generally are in that they continue to go on and go on and go on."
With those subtle shots fired, the star continued by saying that he has always wanted to do a Hobbs movie that is true to the character and would still like to do so in the future. However, if he were to do a Hobbs movie in the coming years, it would be, "without giving it away, that you watch a man walk off into the sunset," the "Red Notice" star said, continuing, "I said, 'We have an opportunity here to go against the grain and let's disrupt things a little bit and let's create a movie within the 'Fast & Furious' world that is unexpected.'"
It's anyone's guess what an "unexpected" movie in the "Fast & Furious" franchise looks like, but, chances are, it'll include at least one explosion, a car chase, and Johnson using henchman to beat another one into a paste. For now, you can have your buddy movie hunger satiated when "Red Notice" arrives on Netflix on Friday, November 5.