Here's How NCIS: LA Cast Members Feel About Another Franchise Spin-Off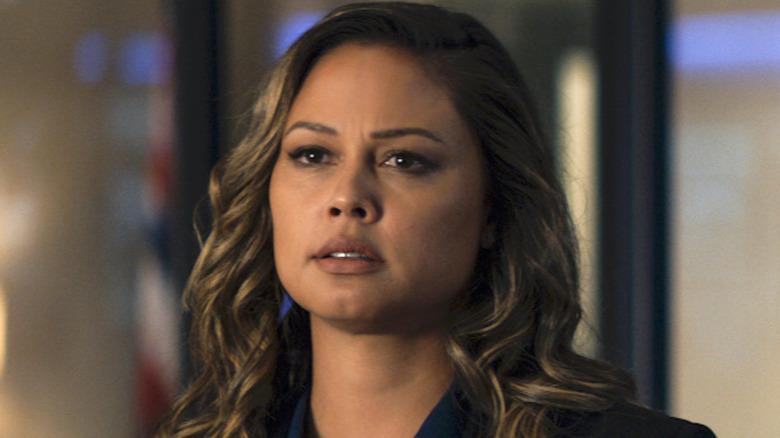 CBS
The long-running hit CBS procedural "NCIS" has spawned several other linked crime dramas of the same name following its debut in 2003. Among the spinoff franchises are the equally popular series' "NCIS: Los Angeles" and "NCIS: New Orleans."
All three shows focus on special branches of the Naval Criminal Investigative Service and their ongoing assignments. For example, "Los Angeles" follows the Office of Special Projects, a team specializing in undercover assignments led by Special Agents Sam Hanna (LL Cool J) and G. Callen (Chris O'Donnell). "New Orleans," anchored by Scott Bakula's lead performance as Dwayne Cassius Pride, ended earlier this year after seven seasons. Meanwhile, the Season 13 premiere of "Los Angeles" arrived in mid-October, while the original "NCIS" kicked off its 19th season in mid-September.
Recently, a brand new "NCIS" spinoff series set in a new, spectacular location debuted on CBS: "NCIS: Hawaii." The first episode was released on September 20, per IMDb. "Hawaii" stars Vanessa Lachey as Special Agent Jane Tennant, who leads her own team out of the Pearl Harbor Field Office. Naturally, fans of the television franchise may be curious how other "NCIS" actors felt about another spinoff after "New Orleans" ended so close to its premiere. Luckily, two veterans of "NCIS: Los Angeles" offered their candid thoughts about the newest addition to the "NCIS" franchise.
These NCIS: Los Angeles stars feel good about the newest spinoff series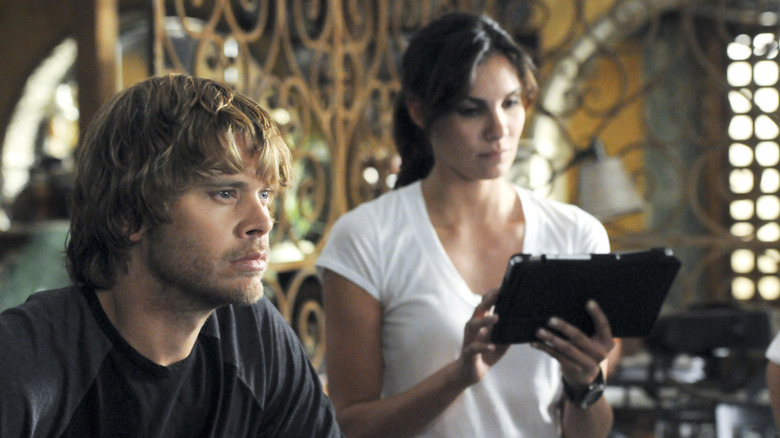 Richard Cartwright/CBS
Daniela Ruah and Eric Christian Olsen, who play "NCIS: Los Angeles" couple Blye and Deeks, were optimistic when asked about the new spinoff series "NCIS: Hawaii" in a February interview with Entertainment Tonight. Olsen touched on the appeal of the new show's location, telling the outlet, "If there's anything that we want to watch on TV, it's people in paradise running around catching bad guys. I think it's a great opportunity for an expansion of the franchise." The actor's comment makes sense considering the success of fellow police procedurals "Magnum P.I." and "Hawaii Five-0," which both feature crimes unfolding in beautiful places.
Ruah also said that considering the popularity of the "NCIS" shows, which blend strong characterization with swift procedural storytelling, "Hawaii" could do as well as previous entries. She noted, "We obviously know that the recipe for this franchise has worked quite nicely. I mean, we have 18 seasons [for 'NCIS'], 12 seasons [for 'NCIS: LA'], seven for 'New Orleans,' and now a new one's coming. It's an attractive franchise. So, hopefully, they'll do great."
"NCIS: Hawaii" debuted on CBS with good ratings (via TV Line), so Ruah's words seem to be already coming true. This makes "Hawaii" the fourth hit series for the television franchise. You can stream all of "NCIS" and the newest franchise spinoff on Paramount+, though only one season of "NCIS: Los Angeles" is currently available.