NCIS: Los Angeles Season 13 - What We Know So Far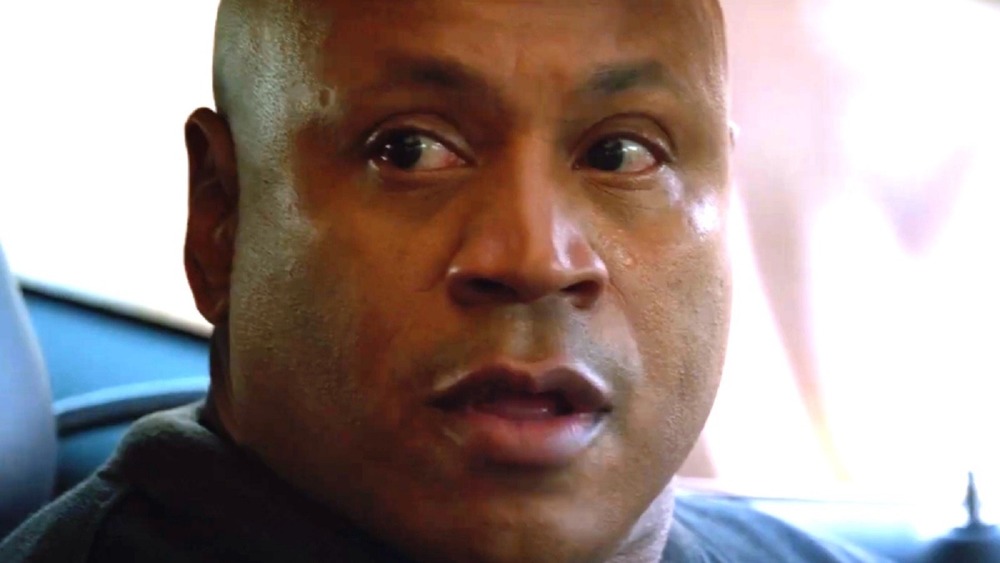 CBS
Much like the show it was spun off from, NCIS: Los Angeles has proven to be a consistent performer for CBS. The series, which first debuted all the way back in 2009, has run for 12 seasons, and was the first spin-off of the original NCIS. The characters were first introduced in a two-part NCIS episode that also served as a backdoor pilot for the new series. Since then, NCIS: Los Angeles has gone a long way toward proving that the NCIS formula can still work even when the original cast is removed from the equation. 
As fans know, NCIS: Los Angeles follows the Office of Special Projects, an elite unit of the Naval Criminal Investigative Service that handles undercover missions. The show's leads, Chris O'Donnell and LL Cool J, play a pair of agents who are specialists in undercover work, and are supported by a team that includes an intelligence analyst, a hand-to-hand combat specialist, and other characters with very specific but highly useful skill sets. While season 12 is still ongoing at this time of writing, viewers already have their sights set on the next season ahead, and here's what we know so far.
What's the release date for NCIS: LA season 13?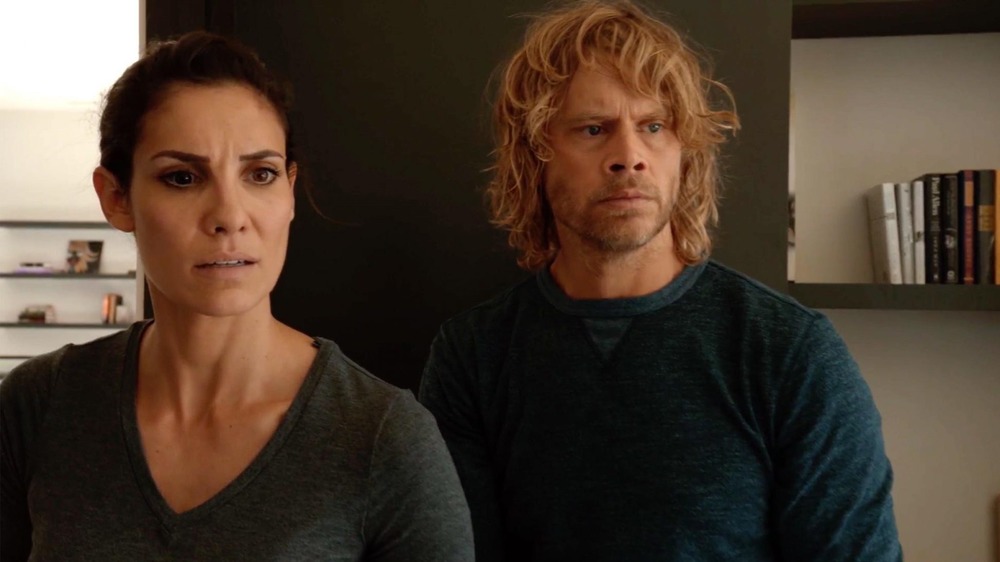 CBS
In light of the show's success through 12 seasons, the probability that the show gets renewed for season 13 seems high. Even so, no official renewal has come down from CBS yet, and no premiere date has been scheduled for the show's next season.
NCIS: Los Aangeles has faced a number of delays over the course of its twelfth season thanks to a combination of football games and COVID-19 related production delays. As a result, there's no firm date scheduled for the show's season 12 finale, although it's expected to air sometime in the spring. The show may not be renewed for another season until the current season is finished, or nearly finished airing. If it is eventually renewed, the next season may have a more consistent production and airing schedule, presuming that the pandemic gets more under control in Los Angeles — thanks to the ongoing vaccine rollout, and continued social distancing measures — in the months to come.
Who's in the cast of NCIS: Los Angeles season 13?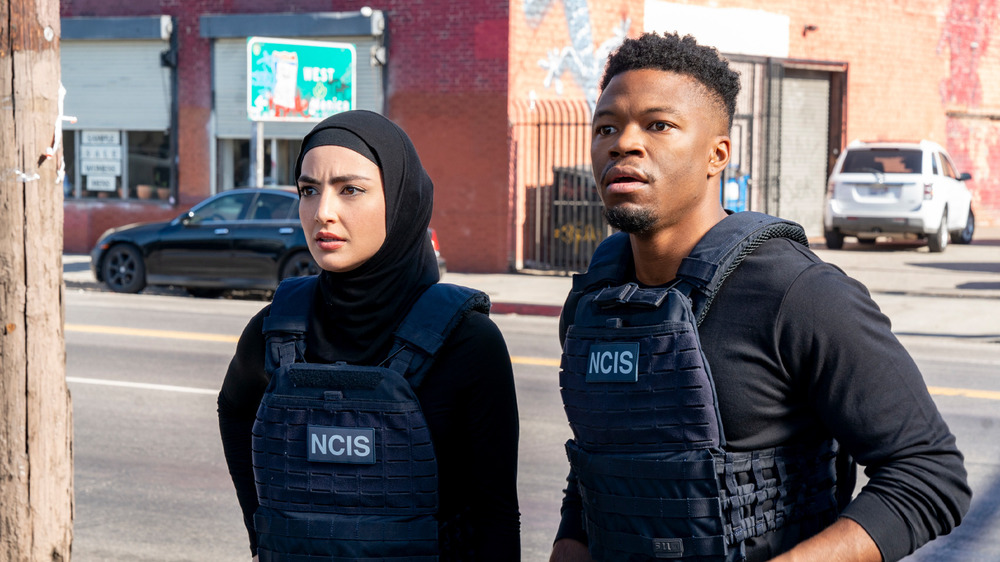 CBS
One of the chief reasons that the NCIS shows have been such consistent performers for CBS is due to the fact that they know how to work within a well-established formula. Now, presuming that the show is renewed for another season, it would likely continue to take advantage of the dynamics it has already established among its sprawling cast. Barring any unannounced cast shakeups or onscreen plot developments, the show would continue to star O'Donnell and LL Cool J as Grisha "G." Callen and Sam Hanna, respectively, as well as Linda Hunt, Daniela Ruah, Barrett Foa, Renée Felice Smith, Eric Christian Olsen, Medalion Rahimi, and Caleb Castille.
That said, the show has announced shakeups in its cast before, and major characters have also been killed off in the past, so nothing is for sure heading into a potential season 13 — particularly since season 12 might have unknown twists still ahead. It's also possible that characters who have large roles on the show this season could come back in future seasons in small, recurring parts. The show's leads may not be going anywhere, but that doesn't mean the entire cast will remain in place heading into a new season. Nonetheless, the majority of performers will likely return. 
What's the plot of NCIS: Los Angeles season 13?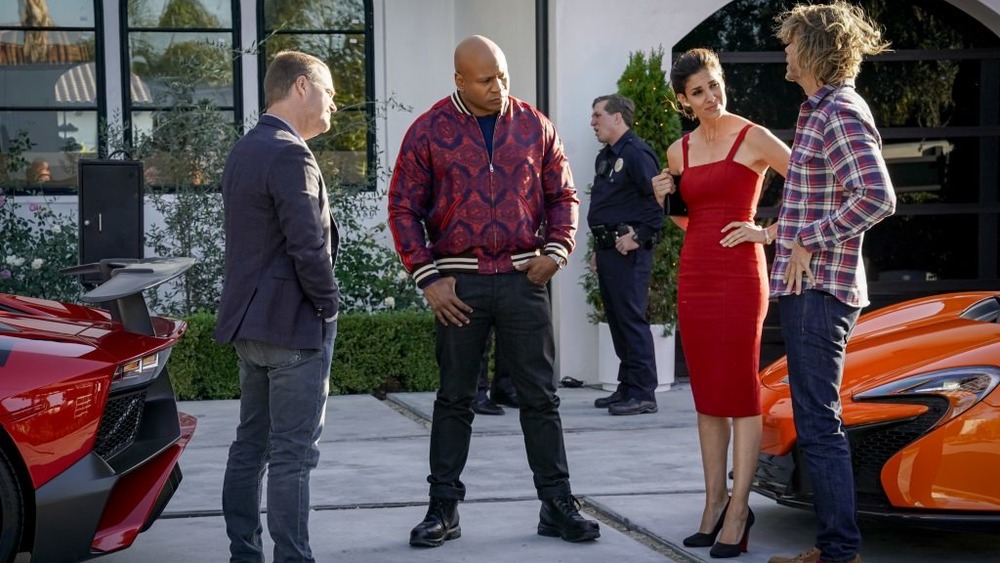 CBS
Given that Los Angeles is in the show's title, the Southern California setting is, also, unlikely to change, and the thrust of the show's action will continue to be focused on the team that viewers have already come to know and love. However, because the show's current season has yet to finish airing, there's a lot that's still up in the air heading into season 13. The show's main characters could be in a very different place when season 12 is over. That said, NCIS: Los Angeles has never been the kind of show that totally abandons its premise. 
Even if things change over the remainder of season 12, season 13 will still have some of the usual, familiar elements that give the show it's identity, including undercover missions, witty banter, and in-depth looks at the show's major characters. The specifics may vary, but no matter what, if the show is renewed for another season, special agents Callen and Hanna are likely to continue bringing criminals to justice.