Will NCIS: Hawaii And NCIS Ever Have A Crossover?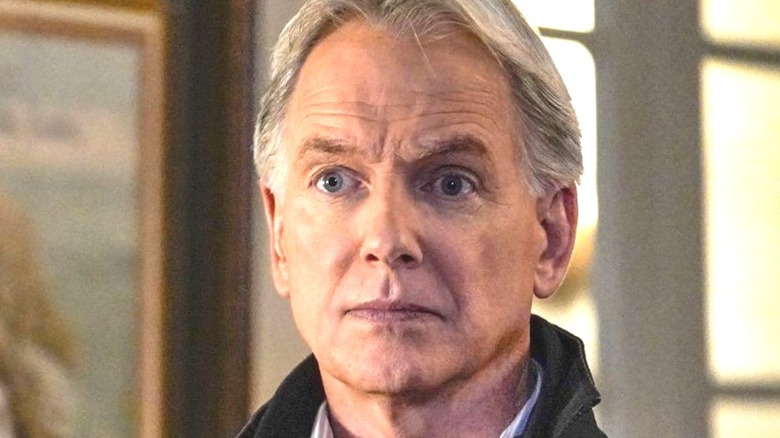 CBS
CBS appears to have another "NCIS" hit on its hands with the release of the show's latest spin-off, "NCIS: Hawai'i." The new crime drama premiered on television Monday night, September 20, and managed to rake in substantial viewership numbers. According to TVLine, it drew the evening's third-largest audience with 6.3 million total viewers. The only shows that attracted a larger audience were "The Voice" and Hawai'i's parent program, "NCIS," which had the highest ratings of the night despite moving to Mondays for the first time in 19 seasons.
"Hawai'i" marks the fourth series in the "NCIS" franchise following the original and spin-offs "NCIS: Los Angeles" and "NCIS: New Orleans." The series follows NCIS agents who work in the Pearl Harbor field office, run by Jane Tennant (Vanessa Lachey).
Naturally, the arrival of "Hawai'i" has caused some major clamoring for a crossover — and the showrunners, themselves, think it could be a good idea.
NCIS and NCIS: Hawai'i crossover is likely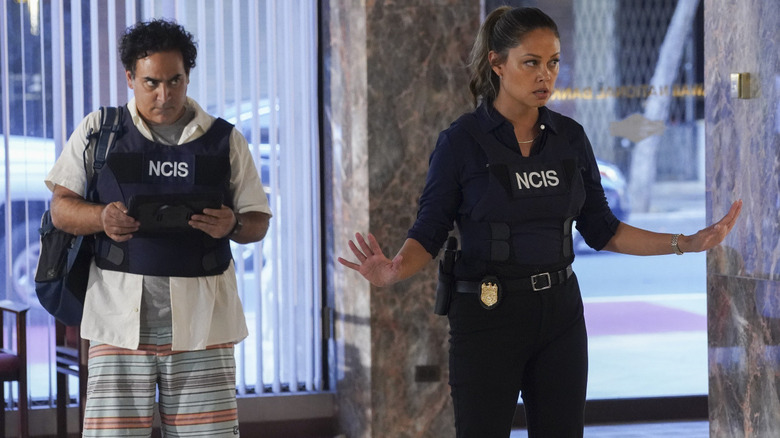 Karen Neal/CBS
Speaking in interviews ahead of the Monday premiere, lead producers Steven D. Binder ("NCIS") and Chris Silber ("NCIS: Hawai'i") entertained the possibility of joining forces. Longtime "NCIS" star Mark Harmon has already agreed to return as Supervisory Special Agent Leroy Jethro Gibbs in a limited capacity role for the original series, so having a crossover with him appearing on "Hawai'i" would make sense. If Binder and Silber do get to work together, some things would have to happen first.
If CBS greenlit the idea, the showrunners told TVLine that an "NCIS" crossover could likely happen and that it would be a breeze to make. "We haven't discussed it yet," Binder admitted, "but I've worked and known Chris Silber for a really long time so that always makes those sorts of things easier." Silber agreed, saying, "I'm always open to any sort of crossover that CBS will allow." So, will they?
"We just want to get the first batch of Hawai'i's under our belt," explained CBS Entertainment chief Kelly Kahl. "And then we can talk about the fun stuff." It appears that while support for a crossover is evident, the probability of it happening in the near future is not as high as fans would like. But there definitely appears to be a strong chance that some sort of joint event or episode will happen.