Harry Shum Jr. Dishes On What It Was Like Filming On The Last Day Of Shadowhunters - Exclusive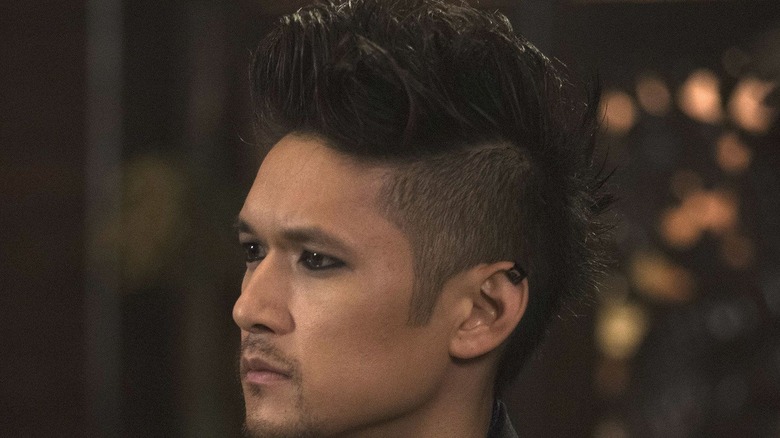 Freeform
It seems like yesterday that "Shadowhunters" met a premature end after just three seasons. Although it's been a few years since the 2019 ending, fans are still desperate for the show to return, even managing to get the hashtag #SaveShadowhunters trending with a single rally cry from the fandom. The show means a lot to its fans, and the actors only have lovely things to say about the impact of their characters and the show as a whole. During an exclusive interview with Looper for his new film "Broadcast Signal Intrusion," Harry Shum Jr. dished on saying goodbye to "Shadowhunters" and the hilarious way he and Matthew Daddario would razz each other on set. 
On what the last day of filming "Shadowhunters" was like for Shum Jr., he said, "Yeah, I mean, it was hard. These characters and the effect that it had on a lot of people, even to this day, it honestly just really warms my heart. You get to be part of projects, and you just hope that people are entertained, and people like it. People can turn off whatever's happening in their life." And if you ask any of the show's fans, they're still taking solace in the series. He added, "And not to put too much emphasis, but I know from firsthand talking to a lot of fans that this was a very meaningful show to them. And these characters were very, very meaningful and, in a lot of ways defining in the sense of what they feel they could be in the sense of being themselves." 
Bidding farewell to Magnus Bane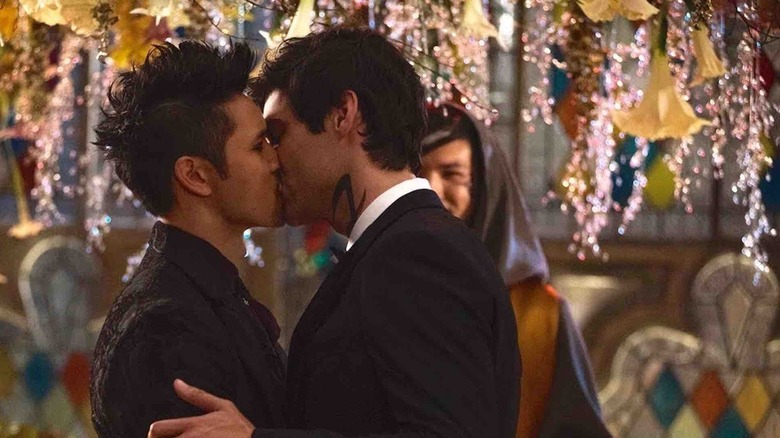 Freeform
The series certainly touched the hearts of the fandom, but Shum Jr. is right there with them. "And I thought that that was just such a beautiful project and show to be a part of that transcends just a work as an actor," he explained. "I just love that the fans are taking so much ownership over these characters because, at the end of the day, it is them. And I've learned over time that I'm able to portray whatever I can on screen and do the best thing I could, but then at the end of the day, when it comes out, it's for the people to take ownership over." 
It's no secret that endings are hard, and the "Shadowhunters" cast wasn't immune to that nostalgia. "And the last days were weird bittersweet because we had to actually make it bittersweet for us because we knew the end was near. But also there were so many great memories and meeting such great people," Shum Jr. reminisced. "And Matt [Daddario], Kat [McNamara], and Alberto [Rosende] and Dom [Sherwood] and Isaiah [Mustafa], and just the rest of the cast I still talk to, and they're just such special people. So I'm glad we got to do it."
The iconic razzing between Daddario and Shum Jr.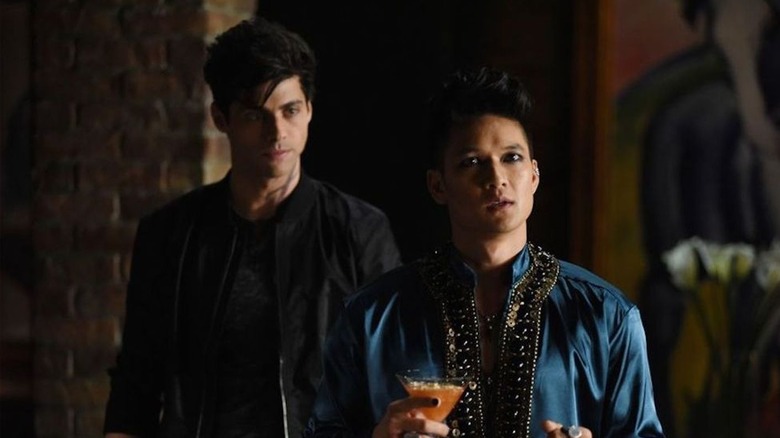 Freeform
On fun behind-the-scenes stories between Shum Jr. and Matthew Daddario, he said, "I think a lot of it landed on the bloopers reel, which I actually watched recently because I never even watched them. I didn't even know they existed. And at least there [are] two of them, so I only watched one of them, and it's so much just ... It was just fun just figuring out how to make this relationship just feel like a real relationship and real fun." Given how passionate Malac fans are even years after the end of the show, it looks like they were successful on that front.
Shum Jr. and Daddario definitely had their fun behind-the-scenes. "And Matt off-set is ... we have these massive debates of just the most ... I don't know, from wheat pasta to egg pasta, just dumb things where we get heated arguments about it," Shum Jr. revealed. "And I think that always makes the scenes better in a weird way. Because there's just this, after we finish the scene, I'm going to go back to saying, 'Wheat pasta's better than pasta you like — gluten-free.' Anyways, yeah, those are the fun behind the scenes that I always remember that always stood out to me." 
Dark Sky Films' "Broadcast Signal Intrusion" is in theaters and on digital now.