Shadowhunters' Katherine McNamara Dishes On Those Romance Scenes With Matthew Daddario - Exclusive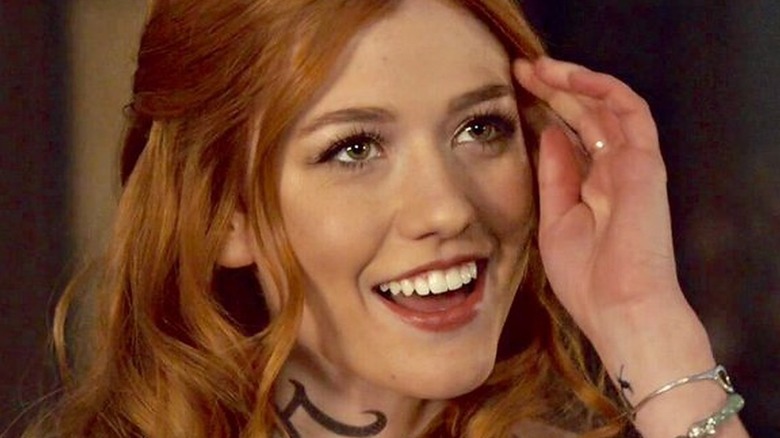 Freeform
Life in the past year hasn't exactly been a cakewalk by any means, but Clary Fray actress Katherine McNamara gave "Shadowhunters" fans two bright spots to look forward to during quarantine and chill. The first came from a steamy on-screen reunion between her and "Shadowhunters" co-star Matthew Daddario (who plays Alec Lightwood in the series) in the film "Trust." Now, she's bringing us yet another Shadowfam gathering with Luke Baines (who plays Jonathan Morganstern) in their clever quarantine horror project "Untitled Horror Movie."
Taking the lead from satirical horror films like "Scream," the movie, shot entirely on Zoom, examines Hollywood archetypes as the cast takes on the roles of desperate actors whose horror film premise becomes a chilling yet hilarious reality. Think meta, then triple it, and you've got yourself "Untitled Horror Movie." McNamara plays the delightfully ditzy Chrissy, while Baines dips his toes back into the villain pool with his character Declan, who has some unexpected layers.
Meanwhile, in "Trust," McNamara and Daddario swapped in their real-life and on-screen sibling vibe as their characters Amy and Owen dive into extramarital temptation in the underbelly of the art world. Looper spoke to Katherine McNamara in an exclusive interview, during which she dished on working with Daddario and Baines again — and the close relationship she has with her former "Shadowhunters" castmates.
The truth behind romantic scenes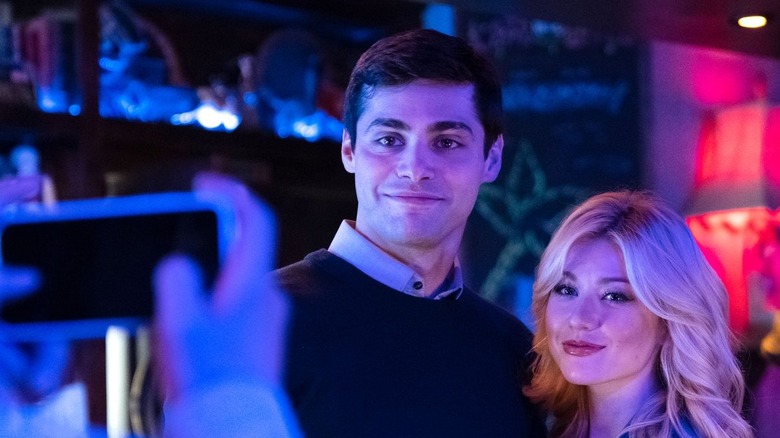 DeCubellis Films
On taking her dynamic with Matthew Daddario from platonic love to a bit of on-screen, scripted lust in "Trust," Katherine McNamara told Looper, "This is the thing when you're in any kind of situation where there's intimacy on set: It is the least romantic thing you will ever do." She noted how technical and choreographed romance scenes are with an audience and camera in your face. 
Commenting on her strong bond with Daddario, McNamara added, "The most important thing when you're in those situations is being with somebody you trust, and obviously, Matt Daddario is like my big brother. I trust him with everything, including my life." Trust was the name of the game in the film of the same name.
"The fact that you can work with someone that not only you have that kind of shorthand of a working relationship with already, but you can [also] trust them, it's really, really wonderful," she continued. "And having done that and then getting to work with Luke, the 'Shadowhunters' show was such a microcosm of lightning in a bottle."
Shadowfam, assemble!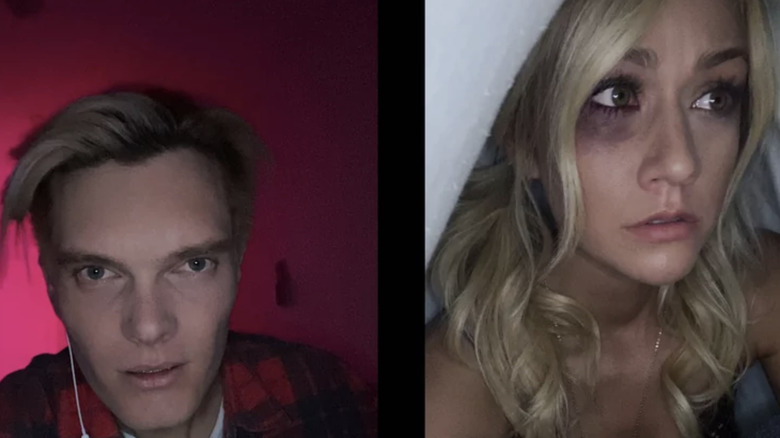 (Yet) Another Distribution Company
Katherine McNamara later opened up about working with Baines again in "Untitled Horror Movie," saying, "I adore Luke. He's one of my dearest friends, and also I absolutely loved working with him on 'Shadowhunters,' so getting a chance to dive back in again was great." 
She then added, "He wrote this script ... I know his sense of humor very well. I understand the jokes, and there are a lot of things that I know are personal jokes for him or for us, or for experiences that he's had in the other friendships of people that he brought into this film. And it's just wonderful to see that all come to fruition and get to play characters that are so different than what we've done before."
McNamara left us with this exciting note on reunions: "I have some things in the works of other reuniting experiences with other 'Shadowhunters' cast members, so stay tuned." Okay, Shadowfam, who's next?
Fans can tune into the June 12 "Untitled Horror Movie" Worldwide Livestream Premiere Event by grabbing tickets on the event's website, or they can stream the film on video-on-demand platforms on June 15. "Shadowhunters" fans can watch every season of the series on Hulu.