Katherine McNamara Reveals Where Clary's Arc Could Have Gone In Shadowhunters Season 4 - Exclusive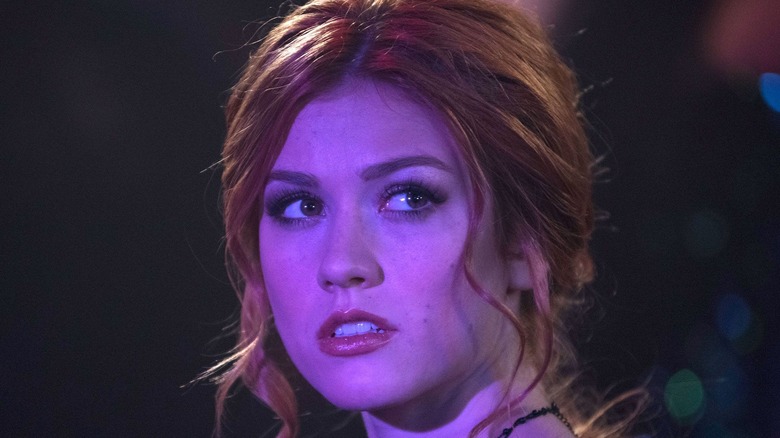 Freeform
The 2018 cancelation of the demon-fighting series, "Shadowhunters," sent shockwaves through the dedicated fanbase and cast alike, collectively known as the "Shadowfam." Several years later, fans are still pining for the fourth season that never was; even the actors are holding out hope. During an exclusive interview, Looper spoke to "Shadowhunters" star Katherine McNamara about her role as Clary Fray and her future projects. The actress got candid about her feelings on the show's cancelation and subsequent ending. McNamara also revealed where Clary was headed if the show had been picked up for Season 4.
On the "Shadowhunters" ending, McNamara said, "Yeah. I mean, look, as sad as it is, the show came to an end. We were so grateful to be able to do the two-part finale that we did and pay homage to not only the story and the world that we'd built, but to the fanbase that's stuck with us through all of this. And it gave us all closure in a way. And is there anything I would have liked to do with Clary? Maybe five more seasons would've been fun. That would have been super fun." 
Five more seasons? Sounds good to us.
A future cut short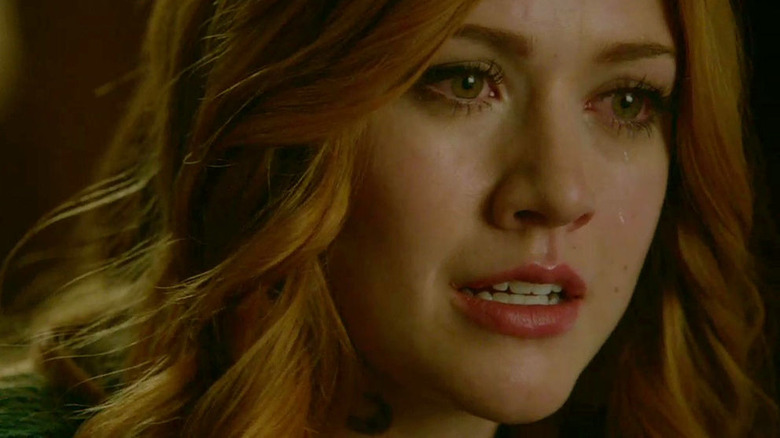 Freeform
"But now that you say that, we were sort of planning an interesting turn for the following season with Clary, in that she'd just come out of Jonathan's control," McNamara revealed. "And she'd done a lot of things that were obviously in direct opposition to who she was, and a lot of evil things and dark things. And having worked so hard to gain the trust of the Shadow World, she'd destroyed it all — even though it wasn't of her own free will. And so there was a lot of work to be done and a lot of guilt that Clary was harboring."
As it turns out, the writers had a pretty epic plan for how that story was going to play out. "The way we were going to go about her way of making up for that in her mind was to commit to being a Shadowhunter, and to go full soldier for the next season," McNamara explained. "And almost to the point of Alec in Season 1, where she does play by the rules, and she works hard, and she just laser focuses in and commits to being that fighter, that warrior, and that soldier. But also her relationship with Jace, him having been the Owl and her having been under ... Jonathan's control for so long. Only they could've related to that kind of guilt and that process."
The show may have ended before fans, or the cast, were ready to say goodbye, but McNamara is grateful for the time she had on the series. "Although it's not ideal that the show had to end at all, the fact that we were able to, at least the way I took the ending, was to make the statement that despite anything, despite any angels spike or demonic forces or forgetting, memory curses or anything, it's Clary's connection and her love for Jace and for the Shadow World."
Soon, fans can tune into McNamara's new quarantine film, "Untitled Horror Movie," in which she stars alongside former "Shadowhunters" co-star Luke Baines (Jonathan Morgenstern). The movie releases to VOD on June 15. Meanwhile, fans can watch every season of "Shadowhunters" on Hulu.