Why Alec Baldwin's Fatal Gun Prop Shooting Should Have Never Happened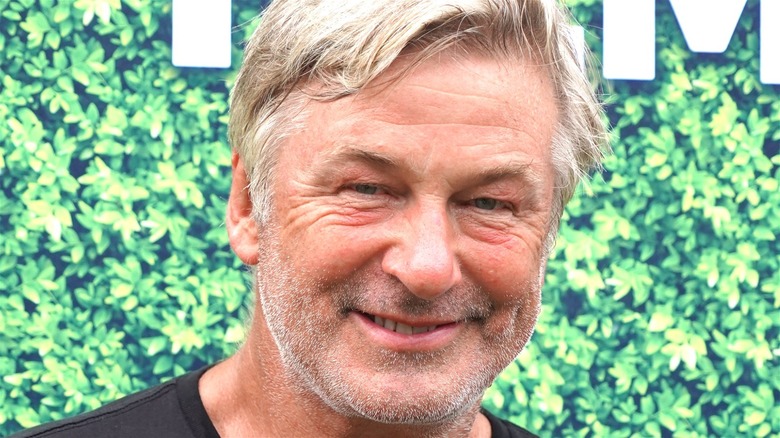 Sonia Moskowitz/Getty
On Thursday, actor and producer Alec Baldwin fatally wounded cinematographer Halyna Hutchins and injured director Joel Souza on the New Mexico set of his film "Rust" in an accident with a prop gun. Details about what exactly happened on the set are still unclear, and the Santa Fe County Sheriff's Department is investigating the incident.
There are protocols in place on film and television sets to prevent accidents like this from happening, but for reasons that we don't yet know, something went wrong, and the gun Baldwin was using fired a live round instead of a blank.
According to Variety, Local 44 of the production workers' union IATSE claims that the gun contained a "live single round" that struck Hutchins and Souza. The union also says that the props, set decoration, special effects, and construction departments on "Rust" were not staffed by IATSE members. IATSE Local 480, which represents workers in New Mexico, requires that "A licensed Armourer has to be on set when weapons and firearms are used, to meet legal requirements." Among other duties, the armorer is responsible for maintaining prop gun safety on set. We have not determined which safety guidelines were being observed if the props department was not run by IATSE members, but "Rust" actor Jensen Ackles said he had received training from an armorer on the set of the film (via The Independent).
There are many rules for on-set gun safety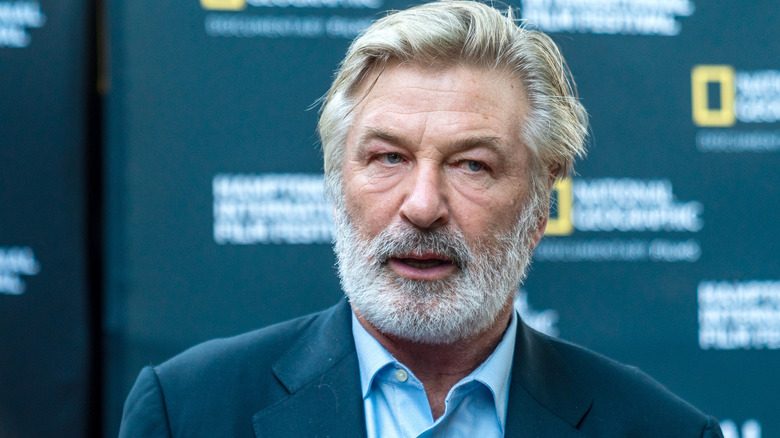 Mark Sagliocco/Getty Images
Larry Zanoff, an armourer who has worked on films including "Django Unchained" and was not involved with "Rust," told the New York Times that live ammunition is not allowed on film sets, except in very rare, closely monitored situations. Sometimes, productions use rubber or replica prop guns, but more often, prop guns are real guns loaded with blanks. He also said that productions usually have a rule requiring people to stay 20 feet away from the muzzle of a prop gun.
SAG-AFTRA, the actors' union of which Baldwin is a member, recommends that firearms be tested, cleaned, and inspected for safety daily, and that they should be overseen by a prop master or weapons handler. The union's safety document has extensive guidance on proper on-set firearm use.
This is all to say that there are numerous safeguards to be followed on film sets to keep accidents like this from happening. Unfortunately, this kind of accident has happened before, most notoriously on the set of "The Crow" in 1993, when actor Brandon Lee was killed by an improperly loaded prop gun that had not been inspected prior to its use in a scene and contained a "dummy slug" that became an unintended projectile.
"Our hearts go out to the family of Halyna Hutchins and to Joel Souza and all involved in the incident on 'Rust,'" Brandon Lee's family said in a statement. "No one should ever be killed by a gun on a film set. Period."