AHS: The Most Overrated And Underrated Actors To Fans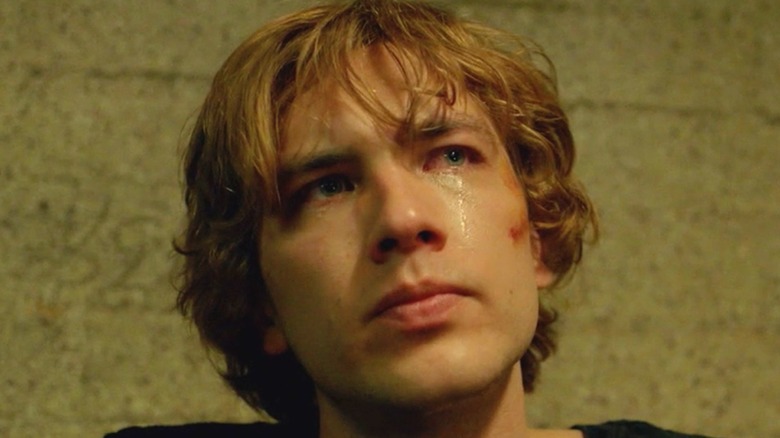 FX
Since 2011, Ryan Murphy's anthology series "American Horror Story" has become home to some of television's most memorable performances and plotlines. Both loved and hated, the characters embodied by the numerous and talented cast members are now permanently etched into pop culture. The stories they are involved in are part of the TV history books. Everyone has a preferred season of "AHS," and for devoted fans, favorite heroes, villains, and supernatural creatures that keep them tuning in season after season.
Each season of "AHS" introduces a new set of characters, with popular franchise actors returning to play different parts. Over time, a rough set of company players has formed. Some of these "AHS" company players include Evan Peters, Sarah Paulson, Lily Rabe, Finn Wittrock, Jessica Lange, and Adina Porter, among many others. They often appear in each season of "AHS" separately, but there are also several installments throughout the series — such as Season 1, "Murder House," and Season 8, "Apocalypse" — which feature crossover appearances.
The "American Horror Story" cast has kept a compelling grip on viewers for over 10 years, but there are also a few faces that fans agree should pass on the baton and appear less frequently. At the same time, there are several actors that fans want to see more. Let's discuss which "AHS" actors fans feel are the most overrated and underrated of the bunch.
Fans want more Angela Bassett and Mare Winningham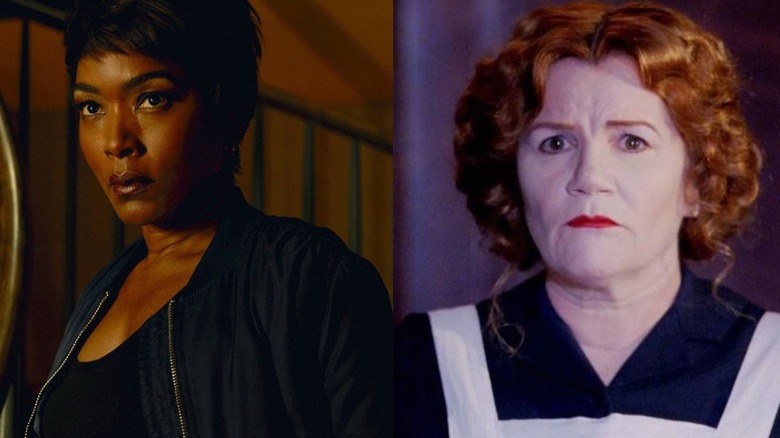 FX
It's been several years since Angela Bassett and Mare Winningham last appeared on "American Horror Story," but they remain popular with fans. To date, Bassett appears on Seasons 3 through 6 — the "Coven," "Freak Show," "Hotel," and "Roanoke" seasons, respectively (via IMDb). She also has a cameo on the finale of Season 8, "Apocalypse." Meanwhile, Winningham is part of "Coven," "Freak Show," and "Hotel," and she shows up on Season 7, "Cult," per her IMDb profile.
Both actresses are frequently mentioned in a thread from u/gafma on the Reddit page r/AmericanHorrorStory discussing the most underrated and overrated cast members in the "AHS" franchise. On the underrated side, Bassett and Winningham are cited alongside John Carroll Lynch and Alison Pill. "I want to see more of Angela Bassett," says Redditor u/quakemyoats in a series discussion. "Hell yes, she's f***ing sublime!" adds u/xphaiea. 
Others feel the same way about Winningham. "She deserves to be a main [sic] cast one of these days. I'd really like to see more of her," writes u/VeryGreenGreenbeans. "Winningham nails it all four seasons she was in," u/Fancy-Satisfaction-1 notes in a reply, prompting others in the thread to agree. Commenter u/Augusta-Cornwell adds, "Mare Winningham should come back."
Many pointed out the characters that Bassett and Winningham played, which still resonate with viewers to this day, as reasons to give these two actors such a big thumbs-up. Those characters include Bassett's sultry and sadistic New Orleans witch Marie Laveau from the "Coven" season and Winningham's unnervingly devoted maid Hazel Evers in "Hotel." Another notable Bassett part is Desiree Dupree, a circus worker on Season 4's "Freak Show." Her performance earned her a second Emmy nomination following a nod for her work as Laveau.
AHS fans gave Billie Lourd and Cody Fern a thumbs-down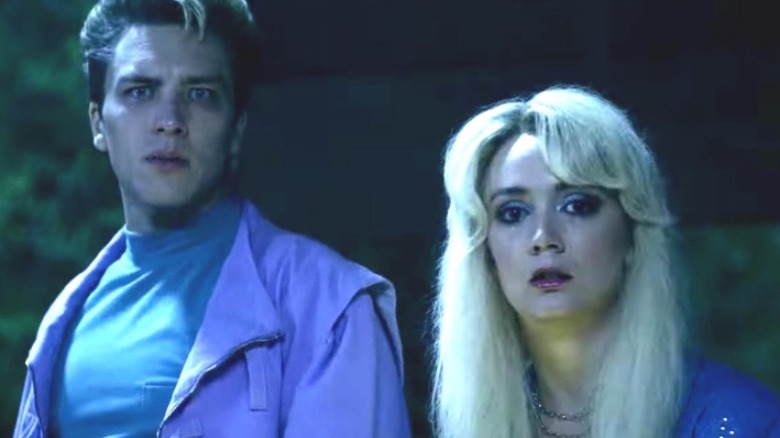 FX
While Billie Lourd and Cody Fern's performances have been essential to the "American Horror Story" franchise, viewers agree they are among the most overrated of the "AHS" bunch. In the same Reddit thread from u/gafma, one commenter mentions Lourd "always has dead eyes to go with her constantly deadpan delivery of lines. I've never thought she was a great actor and [I don't know] how she holds up compared to some of the more heavy-hitters." User u/InTheGardenOfSpite, says, "They're all very talented, but Cody Fern, if he left 'AHS,' I wouldn't necessarily miss him." 
Additionally, Redditor u/DarKnight972 notes they enjoy watching Fern and Lourd but feel the actors have reached the limit of their potential in the "AHS" universe. They write, "While Billie Lourd and Cody Fern are overrated, they are decent, but they still have a limited range." Fans also seem to be perturbed by Fern's portrayal of the "Apocalypse" character Michael Langdon. "I can't buy Cody Fern's sassy Satan," said Redditor u/Fancy-Satisfaction-1. None of Lourd's characters are singled out specifically, just her performances in different seasons.
Both actors appear in FX's "American Horror Stories," as well as "AHS" Season 10. Thus far, Lourd has shown up in "Cult," "Apocalypse," and Season 9, "1984" (via IMDb). According to his IMDb page, Fern starred in "Apocalypse" and "1984," as well as Ryan Murphy's "The Assassination of Gianni Versace: American Crime Story."