Here's What Fans Think Makes An American Horror Story Season Good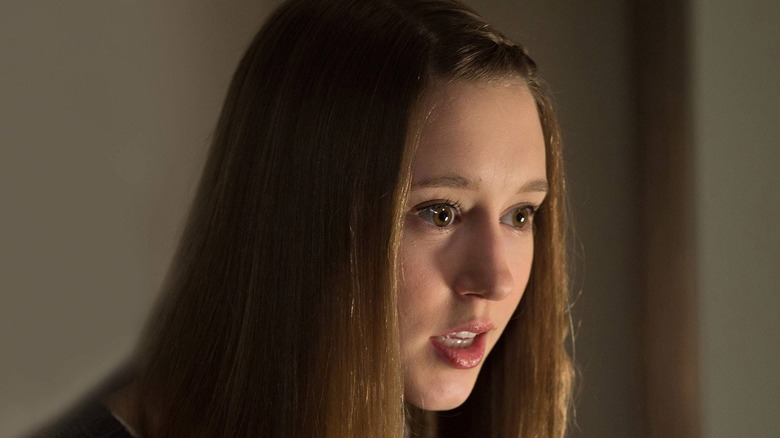 FX
What makes for a good TV show? From superhero shows to soap operas, there's no single step-by-step guideline that showrunners can follow if they want to create something great. Even nailing the first season doesn't guarantee long-lasting success: shows that stand the test of time have to find a rhythm, whether that means shaking things up or sticking with reliable formulas.
For an anthology show like "American Horror Story," every season has to reinvent itself while staying true to its essence. Each iteration of the horror show has to bear a loose connection to a previous one while still offering something new and exciting to viewers. Fans on the show's subreddit, a hub for conversations on the show's 9 seasons, discussed this question.
A poll by user Dapper_Alien asked what, specifically, makes a season of the FX horror series good, saying, "Tell me what do you think matters most to you when deciding on a favorite season?" The poll offered five options: soundtrack, actors, drama, aesthetics, or villain. While all of these elements play a role in the show's success, fans voted on what they believed was most crucial.
So, what did "American Horror Story" fans decide is the most important aspect of a good season?
For AHS fans, it's all about the actors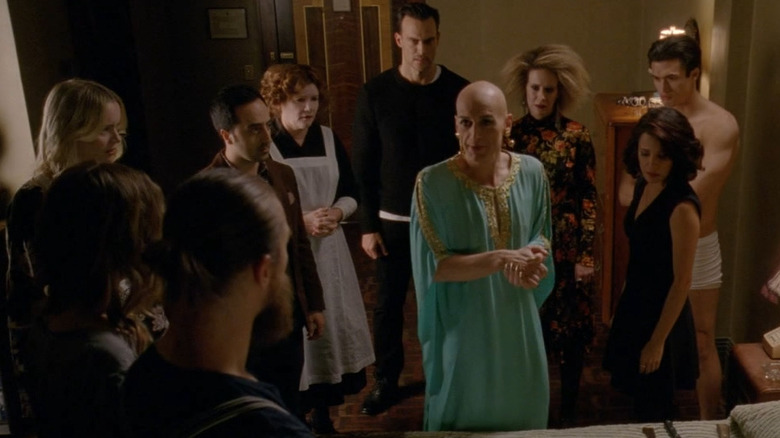 FX
The winner was clear. Receiving 161 of the 385 votes, fans decided that it's the actors make their favorite seasons so good. "American Horror Story" is unlike many TV shows because, while the story changes from season to season, most of the casting remains the same. Fan favorites like Sarah Paulson and Evan Peters appear in most seasons, and it's a running joke that once someone enters the Ryan Murphy Cinematic Universe, it's seemingly a guarantee that they'll someday pop up again in the future.
Because of the recurring cast members, fans go into each season knowing who to watch for. Redditor user shunshock said that while it's a mix of all five elements, "The cast is the first thing that draws me in, though."
Similarly, fellow user OedipusCapulet said that at least three elements need to be present and explained why, despite the complicated plot of "Hotel," it was such a success for them because of the aesthetic, soundtrack, and characters. Leaning toward actors, though, they said, "Of course, I'm in love with Evan Peters so he is an instant pro to any season whether he's a charismatic psycho or undead frat boy..."
Other fans expressed that it would be too hard to choose because "American Horror Story" is "chef's kiss" and its success is due to a balancing act between each element.
Season 10 of "American Horror Story," which is titled "Double Feature," will premiere on FX on August 25, 2021.