The Worst American Horror Stories Episode According To Fans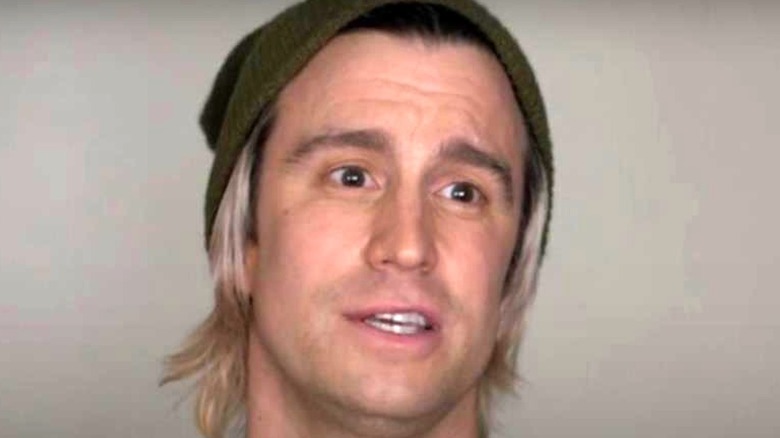 Hulu
"American Horror Stories" hit Hulu in the months leading up to the launch of its parent series' 10th season, and while many fans of Ryan Murphy and Brad Falchuk's Emmy-nominated "American Horror Story" found plenty to like about the seven episode series of "shorts," the latter received its share of criticism as well. Some felt that the miniseries was, as Indie Wire's Kristen Lopez put it, "fumes being used to create a fire [...] the entertainment equivalent of empty calories," while others thought maybe it was just "deliberately bad" (via Digital Spy). 
Over the course of seven episodes, "American Horror Stories" alternated between one-offs that were entirely outside of the "AHS" main universe, and side-stories that not only referenced, but fit entirely within, the franchise's main narrative. Of the latter persuasion were three episodes about Season 1's Murder House, while the former covered everything from the consequences of internet fame, to fertility demons, to a new spin on cryptids. 
Fans tended to gravitate toward episodes that lacked messy entanglements with the greater "AHS" narrative, with one such episode, titled "BA'AL," coming out on top repeatedly, as evidenced by a poll on the AHS subreddit. However, if the Billie Lourd-piloted "BA'AL" won fans over, which episode of "American Horror Stories" had them wishing they'd never tuned in? 
In another poll on the series subreddit, user mxyax0 asked fans to vote on "the worst AHS Stories episode." Nearly six hundred viewers and reddit users chimed in, and while there was some stiff competition for the worst of the worst, it seems that Episode 7, "Game Over," was the unequivocal winner (or, loser, as the case may be).
Fans could have done without Game Over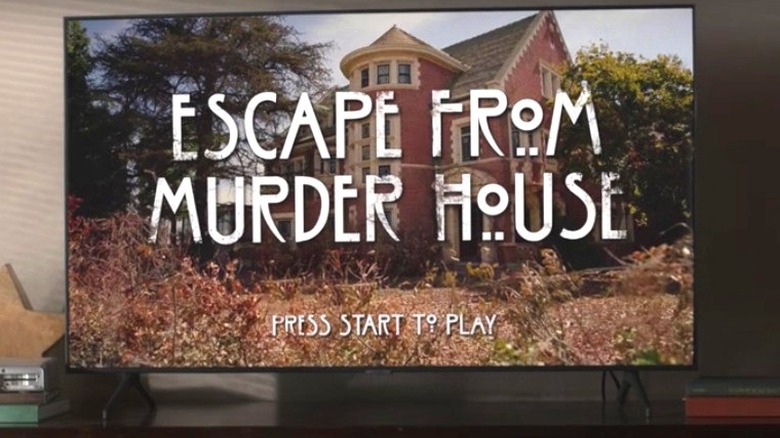 Hulu
Although "Rubber (Wo)man Part 2" and "The Naughty List" gave the final episode a run for its money, with both garnering well over 100 votes, "Game Over" took home a whopping 270 votes — nearly 46% of the total. What was it about "Game Over," though, that hit a nerve (or worse, missed that nerve entirely) with viewers? 
"Game Over" revolved around a newly-divorced mother's attempt to create an "American Horror Story" video game — all, for some bonkers reason, in what appeared to be an attempt to impress and bond with her teenage son. The episode followed the game creator into her own experience in The Murder House (wherein she underwent a series of traumatic events culminating in the destruction of the "AHS" staple) only to ultimately — and rather expectedly — end on the "it was all just us watching her new version of the game" note. 
The theme may be meta, but it's anything but subtle. Watching the episode, viewers can almost hear Murphy arguing with (or mocking) critics and fans who feel they're entitled to a kind of ownership over the series. That's all well and good, (and even, as one fan on the thread pointed out, "intelligent") ... but does using explanatory dialogue to spoon feed the audience potentially meaningful themes make for a decent scary story? Not according to those who took the poll. "Game over was by far the worst," wrote one user, while another said they "Wish it [hadn't] happened" (via Reddit). Of course, since that type of backlash is precisely what the episode attempted to address, there's certainly no shortage of irony in the results of this particular poll.