The Ending Of Riverdale Season 5 Explained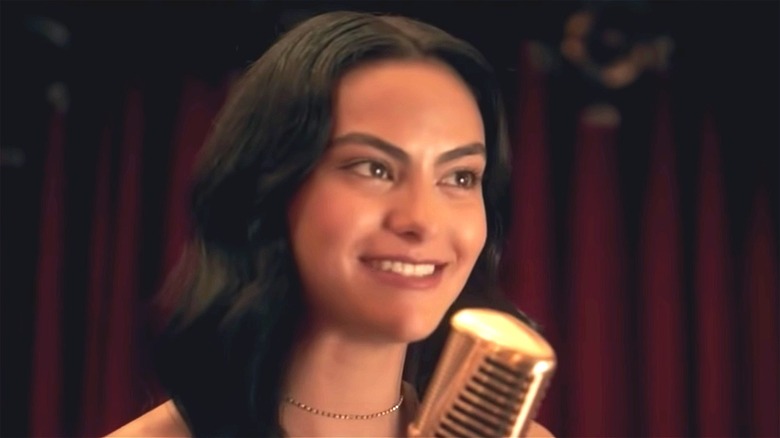 The CW
When "Riverdale" first arrived on The CW, the show started out as a compelling murder mystery in a small town which harbors secrets below its surface ... but over the years it's grown into something much crazier. Season 5 is no different, as it picks up with Archie (KJ Apa) and the gang, seven years after they leave town and go their separate ways. While Archie Andrews joins the army, Jughead Jones (Cole Sprouse) moves to New York to work on his book. Veronica Lodge (Camila Mendes) becomes the "She-Wolf of Wall Street," along with her husband Chad Gekko (Chris Mason). Meanwhile, Betty Cooper (Lili Reinhardt) pursues a career with the FBI, and even hunts a terrifying psychopath called the Trash Bag Killer. Clearly not much has changed since the gang's time at Riverdale High.
They all return to their hometown because Hiram Lodge (Mark Consuelos) is gutting it in order to fuel his mining operation to tap into a wealth of palladium which is supposedly sitting underneath Riverdale. Obviously they find that things are much different in the "town with pep" and they get drawn into some truly bizarre stories while trying to outwit Hiram. Season 5 keeps fans on their toes with serial killers, Moth Men, and even a witch's curse.
Here's the ending of "Riverdale" Season 5 explained.
The Moth Men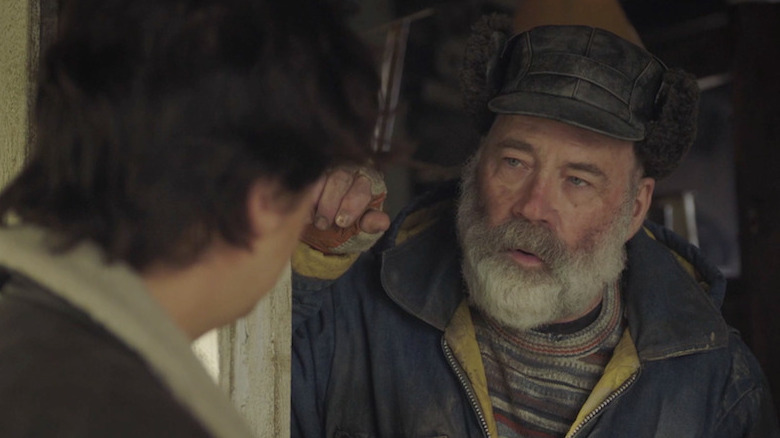 The CW
One of the biggest mysteries driving Season 5 is the bizarre disappearance of Polly Cooper (Tiera Skovbye) as well as the urban legends surrounding the mythical Mothmen who haunt the Lonely Highway. Episode 17, "Dance of Death," reveals that the Mothmen legend is actually tied to the Blossom family, of course. Nana Rose (Barbara Wallace) reveals that her late husband kept sleeping with a number of women who worked in the Thornhill mansion — and their illegitimate children were given away to the cave-dwelling Starkweather family.
The Blossoms are all about making sure the public perception of the family is squeaky clean, especially since the family runs the Blossom Maple Syrup farms, so it isn't surprising that Nana Rose was keen to sweep the scandal under the rug. Unfortunately, the Starkweathers' surroundings didn't make for the best place to raise children, and they created the Mothmen legend to make sure the Riverdale citizens didn't come looking for them.
Obviously, their isolated home made it difficult to survive, and the Starkweathers started robbing passersby on the Lonely Highway — but their time in the wilderness left them twisted and rotten. Eventually they started hunting women for sport, and unfortunately, Polly Cooper was one of those women. Jughead figures out that Old Man Dreyfus is her killer because the Mothmen corpse the gang finds has Blossom's DNA in it, and the shady caretaker knows too much about the Mothmen. 
Sorry "Riverdale" fans, the Mothmen aren't aliens after all. But how about a witch?
The Blossom Curse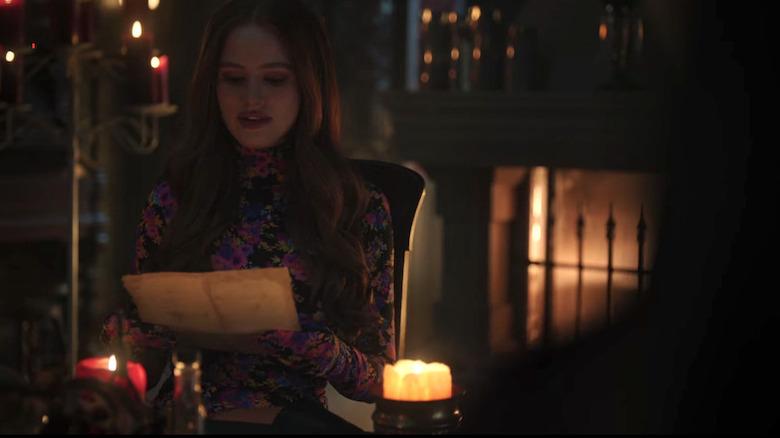 The CW
Speaking of the Blossom family, one of the most surprising moments of the finale revealed a key part of their history, as Nana Rose tells Cheryl Blossom (Madelaine Petsch) that her ancestor Abigail (also played by Petsch) was burnt at the stake for being a witch in 1890. And the people behind her murder were Archie, Jughead, and Betty's ancestors ... oh, dear. 
As Abigail died, she cursed the trio and their respective bloodlines — and Cheryl decides to recite the same curse because she wants to honor Abigail. But this leads to a bizarre cold wind descending onto the town, teasing what's to come in Season 6.
The curse is a way of setting up the dark, six episode-long event which will kick off the next season in November, titled "Rivervale." It seems like the gang will have to face off with the vengeful spirit of Abigail Blossom when the show returns. Luckily, there's a fan-favorite character coming to the show who will help with all these spooky shenanigans: Sabrina Spellman (Kiernan Shipka).
That's right, "Riverdale" and "Chilling Adventures of Sabrina" are finally having a crossover after years of name dropping each other. Obviously, "Riverdale" hasn't introduced anything explicitly supernatural so far (although the show has teased ghosts and spirits in the past) so revealing Cheryl's witchy ancestry feels like a perfect way of paving the road for Sabrina's arrival.
Goodbye, Hiram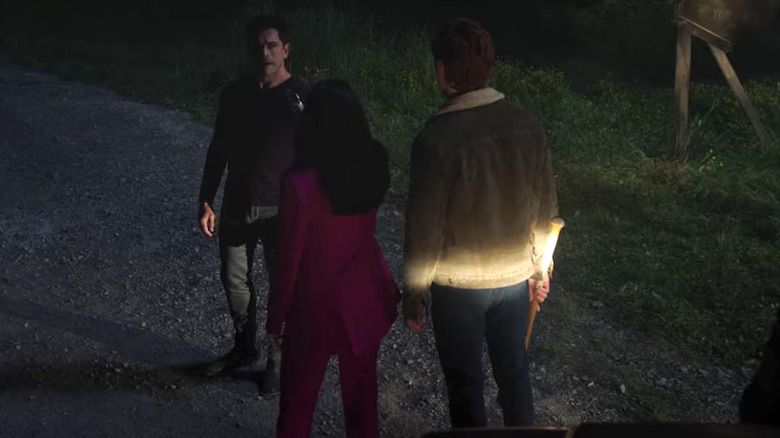 The CW
Hiram plays games with Archie and Veronica all the way through the show, and he's determined to mine Riverdale for all it's worth in Season 5, literally. Hiram is trying to get all the palladium underneath the town so he can sell it and add to his fortune. Episode 12 "Citizen Lodge" explains that Hiram's motivation comes from his father's own aspirations of creating a better life for his family. Javier Luna (also played by Mark Consuelos) moved his family to Riverdale when Hiram was a child so that he could try and get to the palladium underneath the Blossom Maple Groves. Unfortunately, Hiram fell in love with a life of crime and the power it gave him, which ultimately led to his father's death.
In present day Riverdale, Hiram isn't above sabotaging Archie's attempts to revive the town so he can get to the palladium, even tasking the Ghoulies with burning down Pop's Chock'lit Shoppe. After all the damage Hiram Lodge has inflicted on Riverdale over the years, this is the final straw. The gang runs Hiram out of town as Veronica explains that the video of him murdering Vito Alto in hospital is on its way to the FBI.
It isn't surprising that Veronica turns her back on her father — after all, he's caused her plenty of heartbreak over the years. He wages psychological warfare against his daughter numerous times simply because of her relationship with Archie, as well as her desire to forge her own path in life rather than working for Lodge Industries. Now, Hiram is finally out of Riverdale — but fans clearly haven't seen the last of the villain. He'll be back at some point. He even has a nasty surprise waiting for the red-headed hero.
Barchie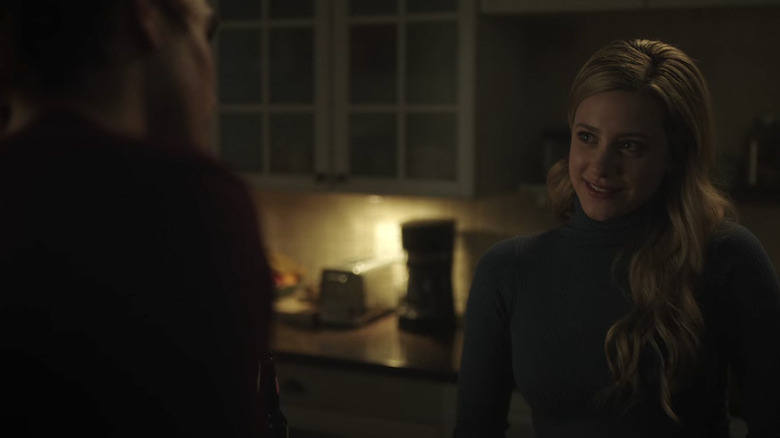 The CW
Archie Andrews is a man who really doesn't know what he wants ... or who he wants, for that matter. In the five seasons of "Riverdale" so far, he's been a construction worker, a football player, a musician, a gangster, a boxer, a vigilante, a fireman, and a soldier. However, a huge part of his character arc is whether he wants to be with Veronica or Betty — and seven years after high school, it looks like he's finally made his choice: Betty Cooper.
The pair had a "friends with benefits" relationship at the start of Season 5, before Archie decides to get back with Veronica for a stint. But now that she's with Reggie Mantle (Charles Melton), Archie realizes that he never quite got over Betty — and they decide to be together. Cute. It makes sense why their relationship would work — they've known each other since being kids, and they've always flirted with the prospect of being a proper couple. They're both (relatively) free of their respective trauma, at this point, which should let them be happy. Betty solves her sister's murder and Archie has seemingly dispelled his inner demons from his time in the army.
Wait, a happy ending? In "Riverdale?" Surely not. It looks like Hiram just couldn't let the hero get away unscathed, because when Archie and Betty are about to consummate their new relationship, they find a bomb under the bed. Great. Unfortunately, it's not clear whether they're caught in the blast, because the series only shows Hiram driving away from the town as a plume of smoke rises in the distance. Remember, "Riverdale" loves a bait-and-switch, so it's highly likely the new couple survives. Who knows, maybe Betty uses her FBI training to defuse the bomb. She's done it before.