Out Of Every Relationship On Riverdale, This One Stands Above The Rest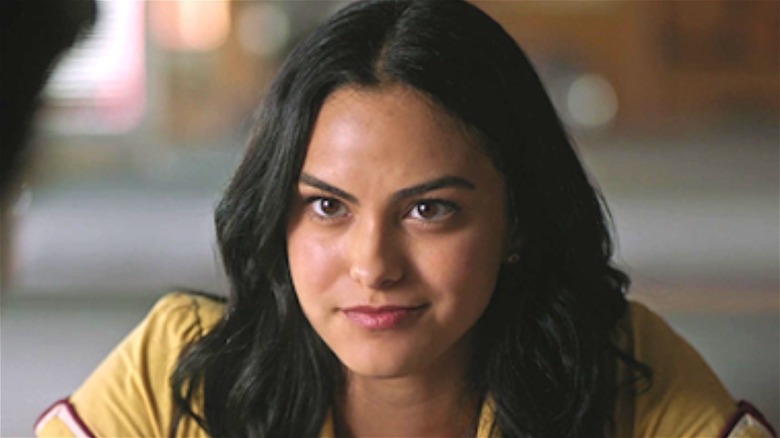 The CW
Fans of the classic Archie Comics were likely shocked to hear the beloved characters would finally be adapted to the small screen. However, they were surely surprised tenfold once they actually watched "Riverdale" for the first time. The CW series takes the happy-go-lucky source material and turns it on its head — creating a world full of deceit, murder, and conspiracy. Even after five seasons, and despite some plot points that people don't think make any sense and some moments that went too far, the show continues to thrive with a devoted fanbase.
One of the things fans love most about "Riverdale" are the romantic relationships in the show. Much like in real life, the main characters go through breakups, get together with new people, and rekindle old romances, which adds another layer of entertainment to the series. Out of the several central relationships in "Riverdale," there's one that viewers tend to single out as the favorite, and they even have an adorable couple name which the fandom uses to refer to the two together. 
Here's the relationship in "Riverdale" that stands out among the rest.
Fans ship Bughead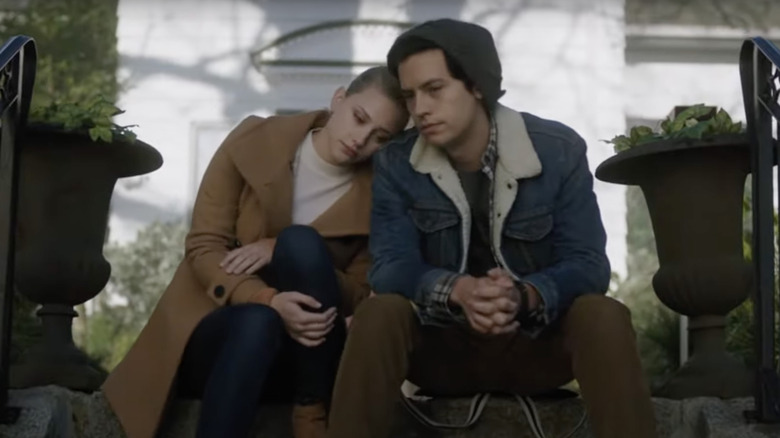 The CW
Among the many romances in "Riverdale," it's clear that most fans root the hardest for Betty Cooper (Lili Reinhart) and Jughead (Cole Sprouse). Beside them being an adorable match, the two have tons in common, including a love of writing, similar values and morals, and a penchant for solving crime. Reinhart and Sprouse's subsequent relationship caused fans to ship their on-screen personas even more, and their real-life breakup sparked rumors about their characters' futures.
Fans across the internet agree that Bughead (Betty and Jughead) are the best couple of the show. In a Reddit poll asking "Riverdale" fans who their favorite couple is, 201 fans out of the total 421 voters picked Betty and Jughead over popular pairs including Archie (K.J. Apa) and Veronica (Camila Mendes), Archie and Betty, and Cheryl (Madelaine Petsch) and Toni (Vanessa Morgan).
In a separate Reddit thread, a user asked fans to name their favorite and least-favorite couples, and the majority of responses noted that Bughead is the superior match. One user explained why they chose the duo, noting they "had such great development and [Lili and Cole's] chemistry is undeniable." While "Riverdale" definitely has a wide range of romantic relationships to love or hate, it's clear that Bughead remains the fan-favorite match.