How Old Are The Characters In Riverdale Season 5?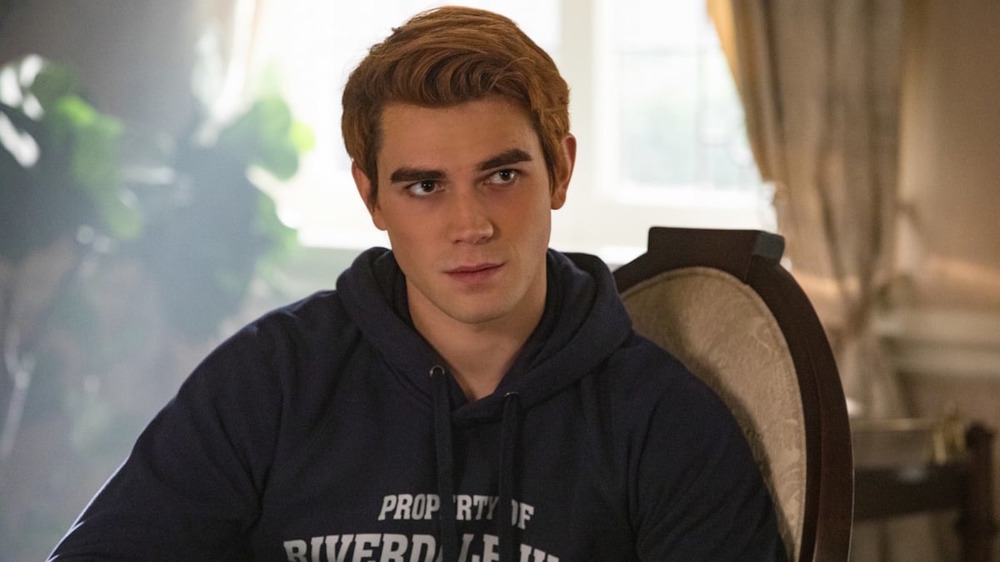 The CW
You wouldn't inherently think the squeaky-clean Archie comics from the 1940s would make for a compelling gothic thriller, particularly on The CW. However, a lot has changed in the comic books from all those decades ago, and series creator Roberto Aguirre-Sacasa's penchant for dark drama has made Riverdale must-watch television for millions of fans. 
In between typical high school drama like speculation over who will be prom king, there's a darkness underneath the surface of the titular town with dastardly characters like the Black Hood and Gargoyle King wreaking havoc for Archie (KJ Apa), Jughead (Cole Sprouse), Veronica (Camila Mendes), Betty (Lili Reinhart), and the rest of the students at Riverdale High. All the drama doesn't have to come from high school, however. After four seasons as teens, it appears the cast will soon portray characters closer to their actual ages.
It would be kind of weird if these characters kept getting held back so that they could continue being in high school, and we've known for a while that a time jump would occur in season 5 of the series. Back in August of 2020, actress Lili Reinhart told Jimmy Fallon on The Tonight Show, "I'm really psyched about it. I think it will be nice to play an adult. But I also really appreciate that Roberto [Aguirre-Sacasa] our showrunner was like, 'Yeah, let's revamp.' We're not just stuck in high school for seven seasons."
So how old will Archie and the gang be for Riverdale season 5? Here's what you can expect. 
The main cast of Riverdale will be all be 25 years old during most of season 5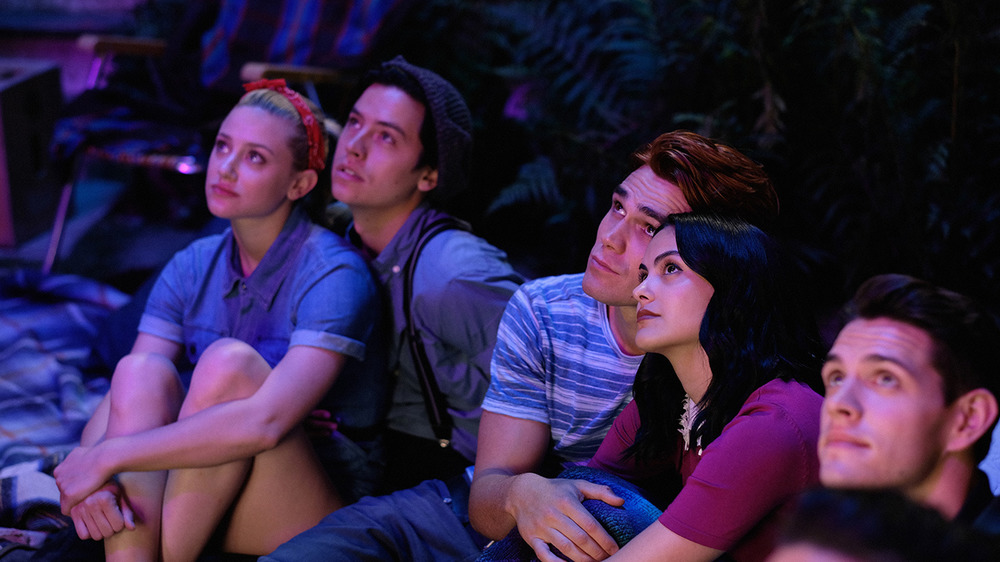 The CW
Reinhart also told Fallon that season 5 would feature a "seven-year time jump into the future." Considering we last left the characters at the end of high school, which would make them about 18 years old, that means we can expect them to be closer to 25 after the jump.
However, that doesn't mean you should expect all the characters to look older immediately when season 5 premieres on The CW on January 20, 2021. Only 19 episodes made it into season 4 of the series, fewer than the expected 22. This was due to the fact that Riverdale was one of the many film and TV projects delayed by the COVID-19 pandemic. That means when season 5 airs, it will be a continuation of the storyline that began in season 4 with the characters still in high school. 
Riverdale creator Roberto Aguirre-Sacasa sat down with Entertainment Tonight to discuss how he didn't want to lose any important high school milestones by merely forging ahead with the time jump without wrapping up the story. He also provided a some insight into when audiences can expect the aging to occur, stating, "You know, the writers were all meeting via Zoom and the one thing we decided on is that rather than doing a time jump between season 4 and 5, we thought that things like prom and things like graduation [are important]. After spending four years with these characters in high school, you don't want to lose that — so, the first three episodes back are kind of a direct continuation."
No doubt fans are ecstatic to finally see the conclusion of Archie's time in high school. When season 5 kicks off properly with the time jump, expect plenty of surprises, including the possible introduction of zombies if a tweet from Aguirre-Sacasa is anything to go off of. The kids may have graduated from college, but Riverdale is still as crazy as ever.