Jeff Goldblum, Danny DeVito To Star In Amazon Comedy Series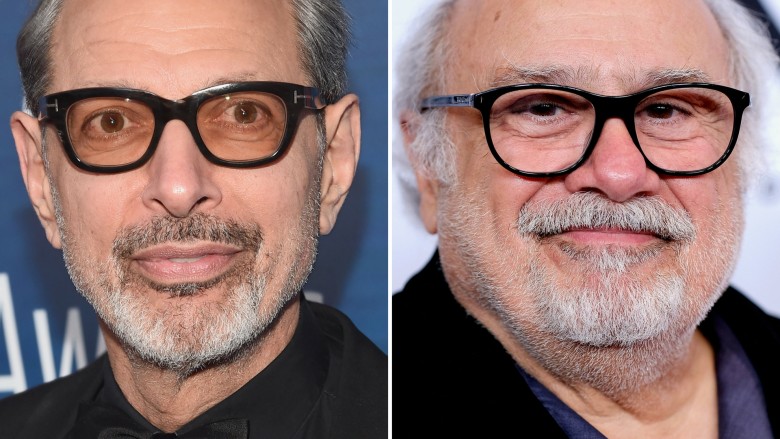 Getty Images
Two comedy legends are coming together on Amazon. According to The Hollywood Reporter, Jeff Goldblum and Danny DeVito are set to star in an upcoming 30-minute comedy series from The Simpsons' Tim Long.
The pair will star as an iconic music duo from the past, with Goldblum playing Matt Downey and DeVito playing Arlo Finkleman. Despite the fact that the duo now hates each other, they are forced to reunite, which makes them call on those around them, from their wives to ex-wives to children to managers to friends to lovers, to figure out how they can come back together.
Goldblum rose to prominence in the 1980s and 90s, appearing in films like Jurassic Park, Independence Day, and The Fly. More recently, he has appeared in movies and shows like The Grand Budapest Motel, Portlandia, and Independence Day: Resurgence. He is set to appear in the upcoming Thor: Ragnarok and will reprise his Jurassic Park role in 2018's Jurassic World sequel.
DeVito has a varied resume in both comedy and drama, and is well known for films and shows like Taxi, Batman Returns, Throw Momma from the Train, Matilda, Twins, Get Shorty, L.A. Confidential, Wag the Dog, and One Flew Over the Cuckoo's Nest. More recently, he has been starring as Frank Reynolds on FX's It's Always Sunny in Philadelphia and has appeared in The Lorax and The Comedians. He is also set to appear in Disney's upcoming live-action Dumbo remake and in the long gestating Twins sequel Triplets.
Brian Grazer (A Beautiful Mind) and Francie Calfo (Empire) will executive produce the untitled Amazon series alongside Goldblum and DeVito. There is no word on a premiere date yet, as the series is still in its early stages. For now, see some of the TV shows that will blow you away this year.