TV Shows That Will Blow Everyone Away In 2017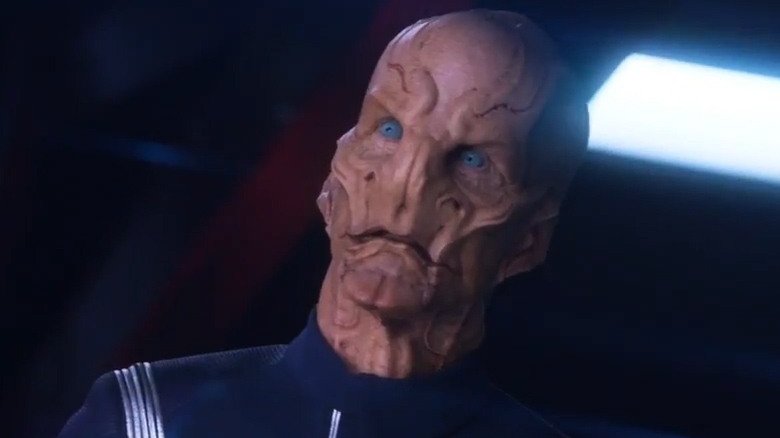 It used to be that September and October were the months when all the big, new, flashy TV shows debuted, with the occasional "midseason replacement" to account for the bombs. But nowadays there are so many channels competing for eyeballs that high-profile series roll out all year long. Here's a look at some of the most exciting TV shows hitting the airwaves (or cable, or streaming) in 2017.
The Tick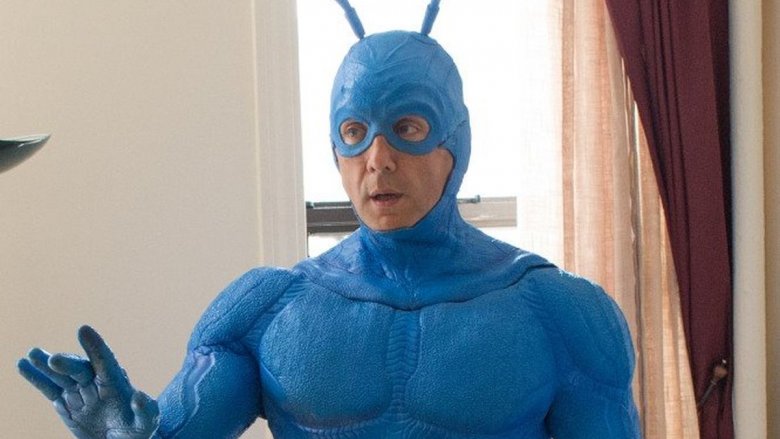 This marks the third time that Ben Edlund's classic, darkly comic character has hit the small screen, following Fox's Saturday morning cartoon in the early '90s, and a short-lived live-action version in 2001. It would seem that they got it right this time with a very faithful adaptation lorded over by Edlund himself. Amazon made the pilot available for viewing last year, and enough viewers supported it that it got the full treatment. British comedy legend Peter Serafinowicz stars as The Tick, a man who might be insane or might actually be the superhero he purports to be (or both) defending the surreal, superhero- and villain-laden world of The City.
The Deuce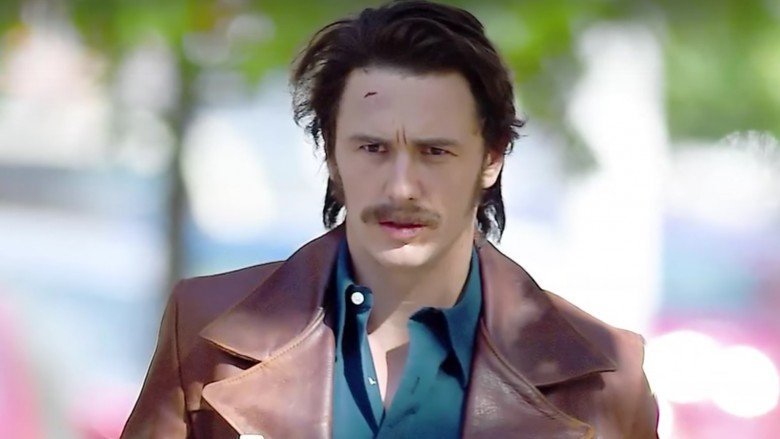 HBO has something lined up to fill New York in the go-go '70s-size void in its schedule left by the cancellation of Vinyl. It's just got a lot more porn in it. Air dates haven't been announced yet, but the premium network is set to air The Deuce, which looks to be a complex series about the rise of the porn industry, along with the crime and drug epidemics that ravaged New York in the disco decade, along with the early years of the AIDS crisis. And we can be assured it will be fascinating and handled adeptly because it was co-created by David Simon, the former reporter who created Homicide and The Wire. The cast is equally stacked, with James Franco, Maggie Gyllenhaal, and Wire vets Lawrence Gilliard Jr. and Chris Bauer.
Star Trek: Discovery
J.J. Abrams' wonderful Star Trek reboot movies have kept the Star Trek franchise living long and prospering on the big screen. On the small screen, it's a different story. It's where Star Trek was born in the '60s, became the biggest cult show ever through years of endlessly rerun syndicated episodes, was revived in the '80s with The Next Generation, and expanded its universe with Deep Space Nine, Voyager, and Enterprise. Bryan Fuller (Pushing Daisies, Hannibal) has helped bring Star Trek back to TV for the first time since Enterprise left the air 12 years ago. Well, sort of TV—Star Trek: Discovery will be the flagship original series on CBS All Access, a paid streaming platform. Details are scant, but we know that Sonequa Martin-Green (Sasha on The Walking Dead) will lead the cast as Lt. Commander Rainsford. This marks the first time a Star Trek series will be from the point of view of someone other than a ship's captain.
Twin Peaks
Cult filmmaker David Lynch's beloved series of 1990 and 1991 was one of the most original and inventive TV shows ever, quickly evolving from a thing about a murder mystery set into a small town into ... whatever Twin Peaks was. It both delighted viewers and drove them mad with its hallucinogenic twists and turns and attention to detail. But there were still so many loose ends when the show left the air. The stylish drama launched the careers of Kyle MacLachlan, Lara Flynn Boyle, and many others, and fans have been waiting more than 25 years for another trip to the sleepy, creepy Washington town where things way creepier than murder are a way of life. Hopefully the Showtime revival will meet the intense demand.
The Gifted
Marvel has a few big series in the works, but The Gifted seems like one of their most promising projects. The show, from Burn Notice's Matt Nix, will follow a family who, after realizing their two children have special powers, must join an underground network of mutants (cough, X-Men, cough) to survive. The catch? The father (played by True Blood's Stephen Moyer) works for the government organization tasked with getting said mutants off the streets.
The series has an able cast with lots of nerd cred, including Amy Acker, Coby Bell, and Jamie Chung, and even managed to snag X-Men's Bryan Singer to direct the pilot and serve as an executive producer. The show's trailer teased lots of comic book connections, and with solid leads, an interesting premise, and the ability to pull in impressive behind-the-scenes talent, The Gifted looks to be a powerful draw for Marvel's small screen properties.
The Good Doctor
House creator David Shore returns to TV to fill the Hugh Laurie-sized hole in our hearts with a new, socially inept genius doctor, this time played by Bates Motel's Freddie Highmore. The Good Doctor isn't House: The Early Years, though; this time, the twist is that Highmore's Dr. Shaun Murphy, rather than being an acerbic a**hole, is a young surgeon with autism and savant syndrome who doesn't know how to relate to his patients but is still one of the best in the business.
While Shore does run the risk of retreading old ground by going back to do another medical drama, the writer has proven he knows how to pull heartstrings in a hospital setting, while Highmore showed during his tenure as a young Norman Bates that he knows how to bring awkward, damaged characters to the small screen in an entertaining way. With a game supporting cast including Richard Schiff and Misfits' Antonia Thomas, as well as the attachment of Lost's Daniel Dae Kim as an executive producer, The Good Doctor seems ready to stand out from other medical dramas and provide Shore with his next big hit.
The Mayor
The Mayor is coming to restore your faith in politics with an upbeat premise, a sweet cast, and a musical hook. The show, executive produced by Hamilton's Daveed Diggs, stars Brandon Michael Hall as Courtney Rose, a young rapper who decides to run for office as a publicity stunt. However, when he actually makes it to City Hall, he begins to realize that he might be better suited for the job than he ever thought.
Hall is electric on screen in his starring role, and his supporting cast, featuring comedy superstars like David Spade, Yvette Nicole Brown, and Lea Michele, adds near-constant laughs in the trailer. The show appears to feature the same kind of diverse, inspirational comedy that has launched breakout hits in the past, and, with the possibility of the talented ensemble providing some catchy tunes as well, The Mayor seems poised to win a ratings landslide.
Dynasty
The CW is digging deep into the archives for their new teen soap, pulling inspiration from the 1980s hit Dynasty for a new series from Gossip Girl and The O.C.'s Josh Schwartz and Stephanie Savage. The two mega-producers have recruited some big stars for their reboot, including Victorious' Elizabeth Gillies as the ruthless Fallon Carrington and The Vampire Diaries' Nathalie Kelley as her rival (and her father's new fiancée) Crystal.
The trailer for the series promises dramatic glares, angry comments, and some gorgeous fashion (that's definitely going to seem really, really outdated when we all re-watch this ten years from now). With Grant Show, Alan Dale, and more backing up the two deliciously dramatic female leads, Dynasty seems ready to reboot a time-proven premise and provide your newest guilty pleasure.
Young Sheldon
Bazinga! CBS has finally decided to expand on their hit The Big Bang Theory with the spinoff Young Sheldon this fall, delving further into the complicated psyche of Sheldon Cooper with the prequel series.
The show will explore Sheldon's life as a young boy growing up in Texas, showing him entering ninth grade—as a nine-year-old. Big Little Lies breakout Iain Armitage will take on the role that has earned Jim Parsons multiple Golden Globe and Emmy nominations, and, despite being just eight years old, he quickly proved in the trailer that he already has a grasp on the difficult character. He also has an impressive supporting cast (including Zoe Perry as Sheldon's mother, a younger version of the part her real-life mom Laurie Metcalf plays on the show's parent series), along with Parsons as a backup providing the series' narration.
Fans might be skeptical to see TBBT expand beyond the series they've come to know and love, but Young Sheldon looks like an interesting further exploration of a familiar character.
Marvel's Inhumans
Marvel's Inhumans arrives on the big and small screen this fall, with the ABC series premiering its first two episodes in IMAX before moving over to Friday nights on the network for the remainder of its eight-episode run. The limited series takes on some of Marvel's most unusual characters, the royal family of Attilan, and the studio clearly has a lot of faith in the new series, which they placed in the capable hands of Iron Fist's Scott Buck; the IMAX berth is another good sign for the budget and the scale viewers can expect from the series.
The show, which features the royal family after they're splintered by a military coup and forced to flee to Hawaii, has also amassed quite the cast, including Game of Thrones' Iwan Rheon, Lost's Ken Leung, and Hell on Wheels' Anson Mount. Cringe-inducing wigs aside, Inhumans looks like an epic extravaganza featuring some of Marvel's most venerable characters.
Ghosted
Adam Scott and Craig Robinson are returning to TV in a new kind of workplace comedy: the former Parks and Recreation and Office stars will team up for the X-Files-esque paranormal comedy Ghosted, from That Awkward Moment's Tom Gormican.
In the series, Robinson plays the Scully-type skeptic, while Scott plays his Mulder; together, the two are recruited by a mysterious organization to help get to the bottom of a mysterious and unexplained threat to Los Angeles. The series promises to be spooky fun, featuring two of the funniest stars in the business and a premise that lends itself to both casual comedy and deeper, overarching storylines. While geeky comedies have had varying levels of success, the show's stars should keep it haunting your screens for a long while.
The Orville
Family Guy's Seth MacFarlane is moving into live action for his new Star Trek spoof The Orville. The show, which got a straight-to-series order, features MacFarlane as a planetary commander tasked with captaining the U.S.S. Orville, a ship sent out to keep peace in the universe. His task gets a bit more complicated, though, when he learns that the first officer assigned to his ship is his ex-wife, played by Agents of S.H.I.E.L.D.'s Adrianne Palicki.
Regardless of how you feel about MacFarlane's animated series, The Orville shows a lot of promise, with a hilarious supporting cast and a premise that has a lot of potential and a lot of appeal for sci-fi fans. (And hey, there's no way MacFarlane can do as many vomit gags in live action as he does in animation...we hope.) Quality spoof shows have definitely been an elusive genre for television, but if anyone can do it, it's MacFarlane. The Orville is likely to be an intergalactic winner this fall.
SEAL TEAM
There are quite a few military dramas coming to the broadcast networks this fall, which may prove to be the downfall of many promising series that get lost in the shuffle. SEAL TEAM (yes, it really is all caps) seems like an early standout candidate, however.
The show features TV staple David Boreanaz (who literally has not been off the air as a regular on TV since he started on Buffy the Vampire Slayer in 1997) in his newest gruff, reluctant leader role as the head of a group of elite Navy SEALS tasked with taking on the military's most difficult missions. Boreanaz won't be selling the show alone either; he has a great supporting cast, including Bates Motel's Max Thieriot, CSI: NY's A.J. Buckley, and Mad Men's Jessica Pare, as well as Justified's Ben Cavell at the helm. While SEAL TEAM will have to compete with a number of other similar dramas (and even some on its own network), Boreanaz and Cavell clearly know the keys to creating a successful drama, and they should be able to sell their newest mission to viewers.
Will and Grace
Peak TV gives and it takes, but one of its many gifts is the revival trend that keeps bringing back beloved canceled series from the past. While a number of big names are getting resurrected next season, NBC's Will and Grace redo seems the most promising. The original cast and crew are returning for the revival—which, from the trailer, seems to have quite a few epic tricks up its sleeve.
While Will and Grace will have to do a lot to adapt its revolutionary premise for modern audiences, the show's beloved characters still have a lot of stories left to tell, leaving open plenty of avenues for the show to explore during its limited run. Although it may be tough to keep up with returning old shows amid all the impressive new series hitting the air, the Will and Grace revival definitely seems like one to tune in for.