How No Time To Die's Ana De Armas Really Feels About Being Called A Bond Girl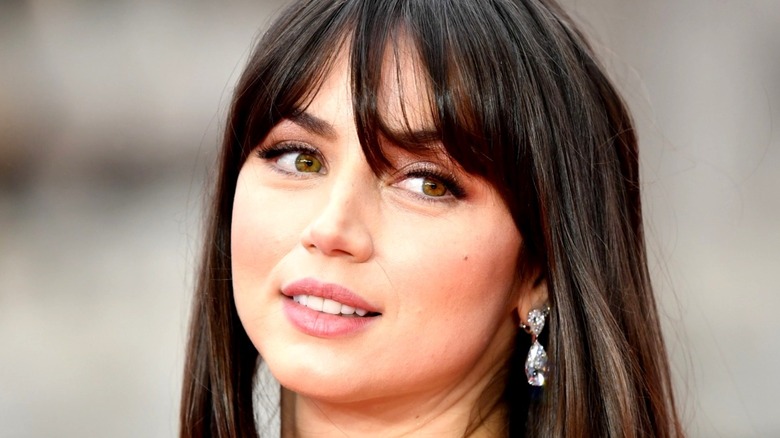 Gareth Cattermole/Getty Images
There once was a time when being a "Bond girl" was a badge of honor for any actress who was cast in a 007 film. It was a coveted role, even if the characters usually didn't have much depth to them.
However, while many of the actors — including Ursula Andress in "Dr. No," and Honor Blackman in "Goldfinger" — played interesting, memorable characters — the formulaic function of Bond girls has become horribly dated in recent years, considering how the women in those roles were objectified and/or were sexual conquests of the famed British MI6 agent.
And yet, while the tide has been turning in the way females are portrayed in Bond films, the term "Bond girl" seems to endure to this day. Yes, the "Bond girl" designation has been a big part of the 007 film legacy, but it's still a major problem for "No Time to Die" star Ana de Armas.
Ana de Armas prefers 007 female stars be called 'Bond women'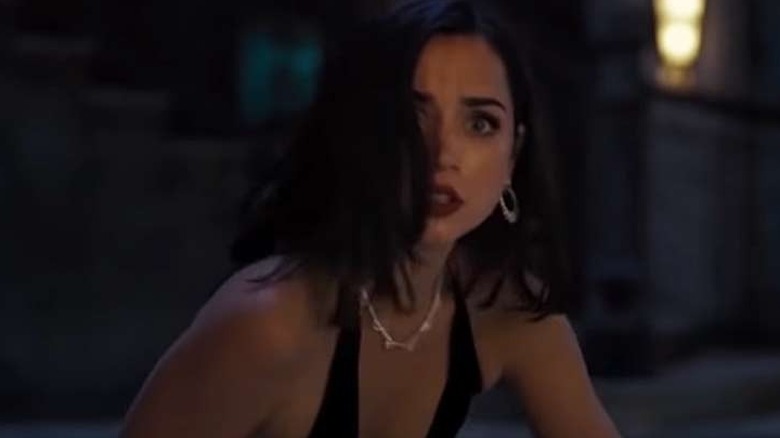 MGM/United Artists Releasing
"No Time to Die" reunites Ana de Armas with her "Knives Out" co-star Daniel Craig for a pivotal role in his final appearance as Bond. In the film, which opens in theaters on October 8, de Armas plays Paloma, a CIA operative who aids Bond in an off-the-books mission guided by Bond's longtime CIA agent friend, Felix Leiter (Jeffrey Wright) and a new recruit to the agency, Logan Ash (Billy Magnussen).
"No Time to Die" is unique in that it's the first Bond film since the #MeToo era began. As such, de Armas told CNN that the term "Bond girl" and the implications that go with such characters should be left in the rear-view mirror.
"I think this movie is 'Bond women,' not so much 'Bond girls.' They're highly skilled, they're powerful (and) they all show it in their own way," said de Armas, who teams up with Craig for a dazzling fight scene in the upcoming film. "They're equals to Bond ... Times change, and I think that is reflected in the film."
De Armas isn't the only female star who gets an opportunity to kick some butt with Bond in "No Time to Die." Lashana Lynch — who starred as Maria Rambeau opposite Brie Larson in "Captain Marvel" — also stars in "No Time to Die" as an MI6 agent only identified as Nomi. The role is significant to the plot, especially considering how Nomi inherits the heralded "007" designation from the organization's head, M (Ralph Fiennes) after Bond retires.
Jane Seymour is happy with the evolution of the James Bond movie series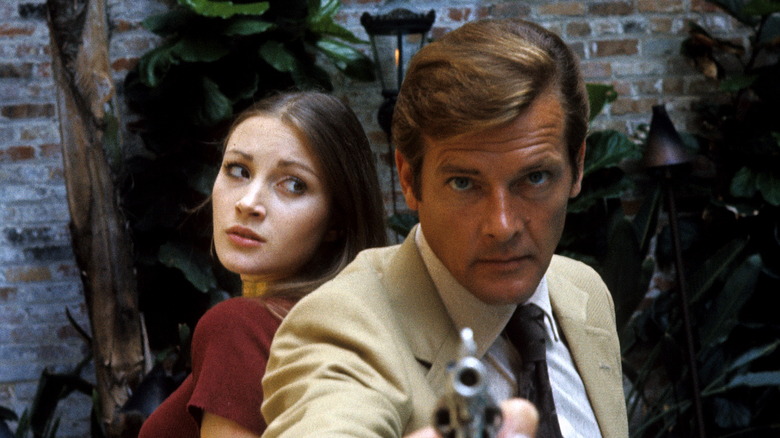 Anwar Hussein/Getty Images
"No Time to Die" marks the 25th official James Bond film produced by Eon Productions, and actors Jane Seymour (Solitaire in "Live and Let Die") and Olga Kurylenko (Camille in "Quantum of Solace") each told Looper in the past year that they are very proud to be a part of the 007 movie legacy.
But while the actors remain fans of the James Bond series, Seymour, in particular, pointed out to Looper how she is happy with the direction producer Barbara Broccoli has overseen to reflect the changing times. Broccoli, the daughter of original 007 producer Albert R. Broccoli, has been in charge of the franchise — along with her half-brother, Michael G. Wilson — since her father passed away 25 years ago.
"I think that Barbara Broccoli has steered the ship very brilliantly, and whenever there is a new Bond, it's always in tune with the times that it's done in," said Seymour, who starred opposite Roger Moore in his debut as Bond in 1973. "So, mine was very 1970s and you could never make that movie again. It would be so politically incorrect we can't even begin [to think about it]."
Seymour added that people still refer to her as a "Bond girl," but unlike Ana de Armas, she doesn't seem to mind, given the amount of time it's been since her 007 movies and the opportunities that came to her as a result. "It's quite interesting at my age, since it's 50 years later almost," Seymour told Looper. "People still stop me in the street and remember or just say, 'Oh, I just saw your movie "Live and Let Die." You're a Bond girl,' but mercifully I've done other things since. Some people only got to do that."
Directed by Cary Joji Fukunaga, and also starring Rami Malek, Léa Seydoux, and Christoph Waltz, "No Time to Die" opens in theaters on October 8.