Jane Seymour, Cheech Marin Talk Work With Robert De Niro In The War With Grandpa - Exclusive Interview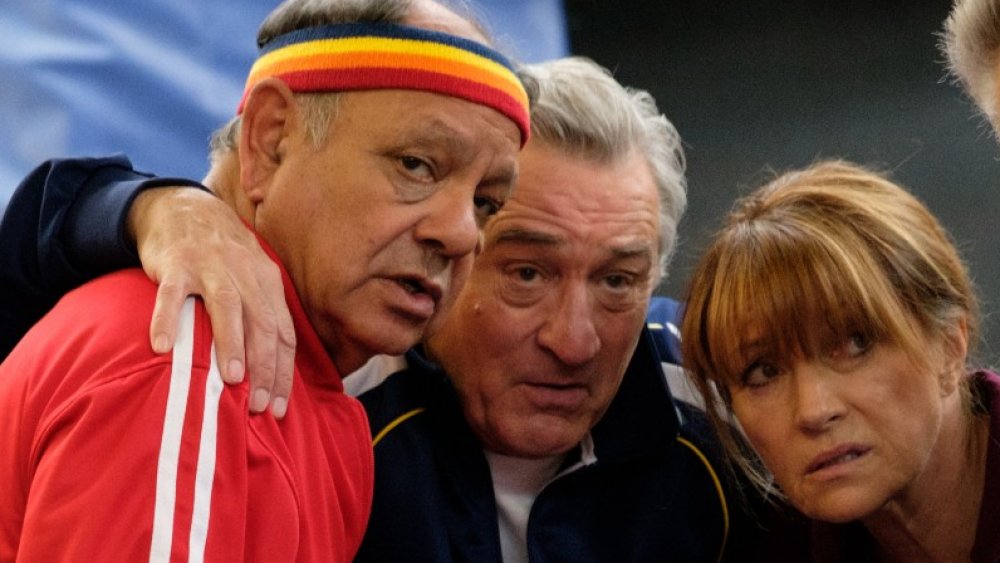 Director Tim Hill's new family comedy The War with Grandpa is loaded with legendary stars, and it's not just limited to Oscar-winning actors Robert De Niro and Christopher Walken. In fact, co-stars Jane Seymour and Cheech Marin long ago established iconic statuses in their own right.
Seymour's career dates back 50 years, with roles in such classic films as Live and Let Die and Somewhere in Time, and TV credits like starring in the title role in the acclaimed series Dr. Quinn: Medicine Woman. Marin's big-screen debut, meanwhile, came 42 years ago as one-half of the famed comedy duo Cheech & Chong in their first movie, Up in Smoke. Since then, Marin has starred on the hit TV series Nash Bridges, reunited with Tommy Chong for more film and video projects, and appeared in several voice roles in films such as The Lion King, the Cars trilogy, and Coco, as well as the TV series Elena of Avalor.
In The War with Grandpa Seymour plays Diane, a friend and potential love interest of Ed (De Niro), who schemes with Ed and his buddies Jerry (Walken) and Danny (Marin) in the grandpa's battle of pranks with his grandson Peter (Oakes Fegley). Seymour and Marin talked about The War with Grandpa and more with Looper in an exclusive interview.
Getting to know Robert De Niro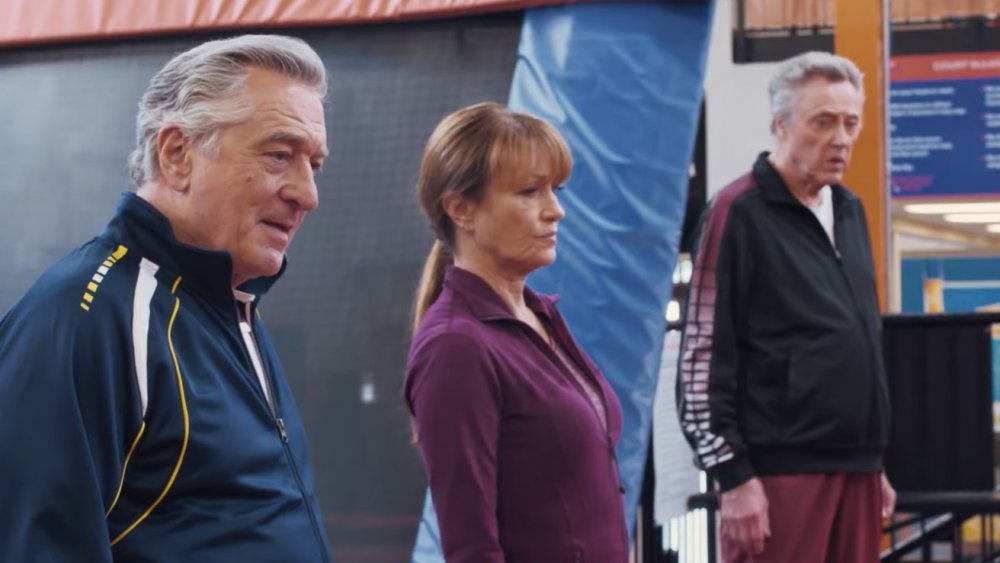 Congratulations on such a sweet, funny, poignant movie with The War with Grandpa. I loved it. Let's start with you, Jane. Obviously, we know Robert De Niro can be funny. We know he can be dramatic and he's quite charismatic, too, and I can't help but think you never thought you would have a film scene where you and Robert are being flirtatious with one another.
It's a dream come true. I'm hoping for a part two so that we can really continue that relationship because I think it'd be a really fun relationship to have. And obviously, it was just wonderful working with him. He's got such a twinkle in his eye and as well as being an extraordinary actor. He really engages you. You really feel he's there and he cares, and he listens to you and hears you. To me, that's a mark of great acting.
Cheech, you show up in the film taking a walk with Christopher Walken and Robert De Niro. Did you realize at the time that you were in the middle of a Deer Hunter reunion 42 years after that film?
That's all I've thought about. I mean, it's like, "I'm in a scene with these two guys," and I mean, that's really why I took the movie other than getting paid [smiles]. But the chance to work with these great actors — it was a wonderful cast — I mean, it was like I was going to a party every day.
I think it makes a big difference. And this question is for both of you: You have such great talent all around, you don't get too many opportunities to work with such of a great ensemble.
Cheech: No.
Jane: No, You really don't. I think we all appreciated it enormously. I think because it was a light, fun piece of material, too, no one was sort of hiding out and just coming on set for the moment where they were acting. We were all hanging out together and sort of behaving like young kids, and at the same time reminiscing and telling jokes and stories. Being behind the scenes was almost as much fun, in a different way, than the movie that you saw.
Jane Seymour's life after Live and Let Die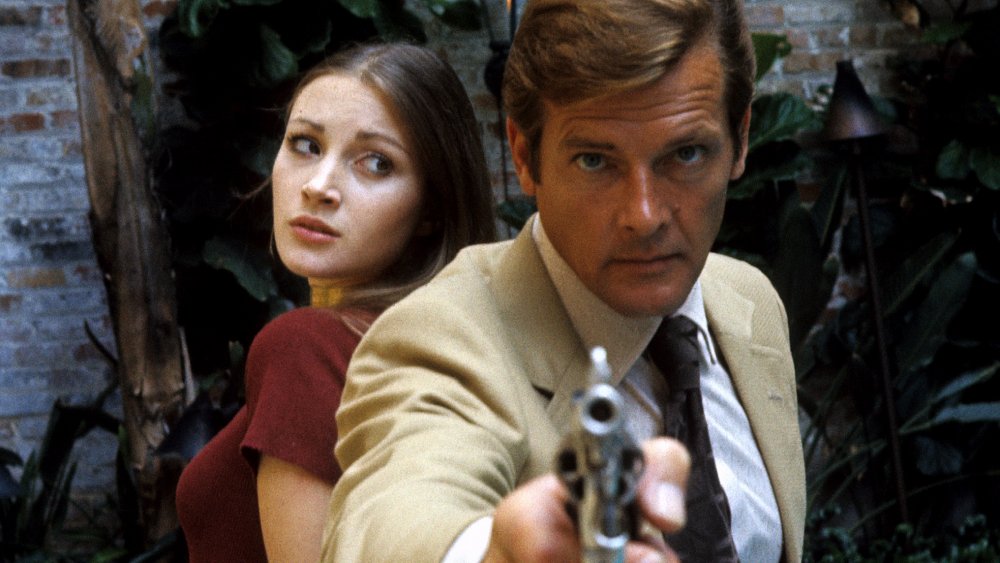 Anwar Hussein/Getty Images
Now, Jane, as you're quite well aware, a new James Bond movie is coming out with No Time to Die. When a Bond movie is released, do you reflect on being part of that wonderful rich legacy with your role opposite Roger Moore in Live and Let Die in 1973?
Absolutely. I think that Barbara Broccoli has steered the ship very brilliantly, and whenever there is a new Bond, it's always in tune with the times that it's done in. Mine was very 1970s and you could never make that movie again. It would be so politically incorrect; we can't even begin (to think about it). But yeah, so I'm quite proud of being part of that legacy. It's quite interesting at my age, since it's 50 years later almost. People still stop me in the street and remember, or just say, "Oh, I just saw your movie Live and Let Die. You're a Bond girl," but mercifully I've done other things since. Some people only got to do that.
Cheech & Chong still smokin'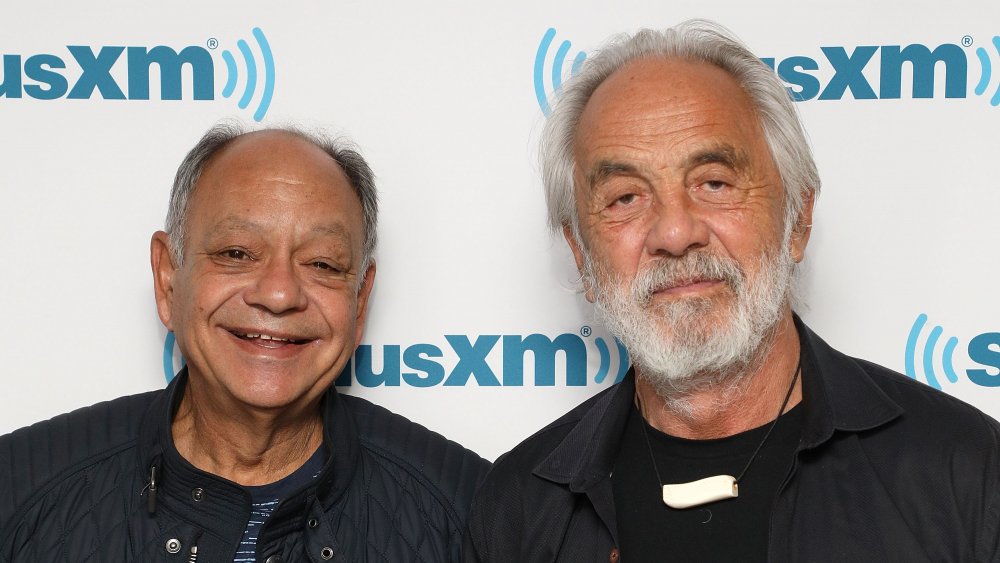 Taylor Hill/Getty Images
Cheech, of course you were in the middle of a reunion for The Deer Hunter, which came out in 1978; and in 1978, you did Up in Smoke with Tommy Chong. You and Tommy, while you've done several things together throughout the years, have you talked about possibly reuniting on film for a feature project?
Well, you never know what can happen, but somebody will have to wake Tommy, so that's a project in itself [smiles]. And so we'll see what happens, but we have a documentary coming out pretty soon on our origins, which will be quite amusing. We started in a strip bar, so... [smiles]
Also starring Uma Thurman, Rob Riggle and Laura Marano, The War with Grandpa is now playing in theaters nationwide.