Fox's Marvel Pilot Reportedly A Sure Thing For Series Pick-Up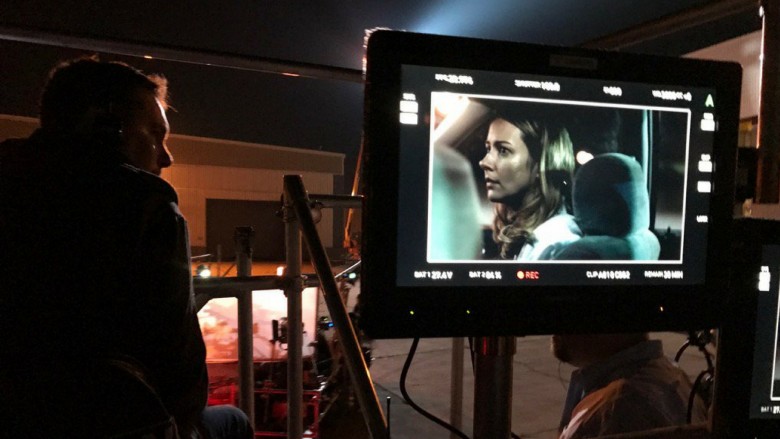 Twitter
Matt Nix's mutant drama is almost surely going to series, The Hollywood Reporter sources say. The show, which stars Amy Acker and Stephen Moyer as two parents whose lives are turned upside down when they learn their children have mutant powers, has been said to be a lock for Fox's fall slate for a while now, with THR execs saying that insiders say, "If they're English, they're going." This fits with reports from Variety and Deadline, who also say that the pilot is expected to go to series.
The show will follow Acker and Moyer's characters as they are forced to take their family on the run from a hostile government, joining an underground network of mutants to survive. This network includes Blair Redford, who plays Sam, "the strong-headed Native American leader" (who some have theorized is the comic book character Thunderbird); Jamie Chung as Clarice Fong (aka Blink), the teleporting mutant briefly played by Fan Bingbing in X-Men: Days of Future Past; Emma Dumont as Lorna Dane (aka Polaris), a strong-willed, brave, and loyal mutant who can manipulate magnetism; and Sean Teale as Marcos Diaz (aka Eclipse), a new mutant created for the show. Natalie Alyn Lynd will play Acker and Moyer's smart, organized daughter, while Percy Hynes White will play Andy, a sensitive loner who keeps to himself to avoid turmoil at school and at home.
X-Men director Bryan Singer is stepping behind the camera for the pilot, something which is sure to lend a lot of credence to the series' first episode. It's also little surprise that the project is likely moving forward considering the fact that Fox gave it a put-pilot order in July, meaning that there will be some sort of penalty if the show doesn't go to series. Still, even with the mutant drama (rumored to be titled Gifted) likely a lock for the fall, there's the chance that it could go the way of some of these other superhero TV shows that never took off.
Other shows that are reportedly in contention for next season are the Craig Robinson and Adam Scott comedy Ghosted, the Josh Radnor-starring Jason Katims drama Rise, Greg Berlanti's Black Lightning (which THR reports could be ordered for midseason), and The CW's Dynasty reboot. ABC has already ordered Marvel's Inhumans to series for next season, while CBS already has The Big Bang Theory spin-off Young Sheldon, Fox already has Seth McFarlane's Orville and NBC already has the Will and Grace revival. However, the fall season is still up in the air, especially under the cloud of a possible incoming writers' strike, so it may be a while before we learn for sure what shows we can look forward to next year.