The CW Orders New Pilot From The 100, Arrow-Verse Creators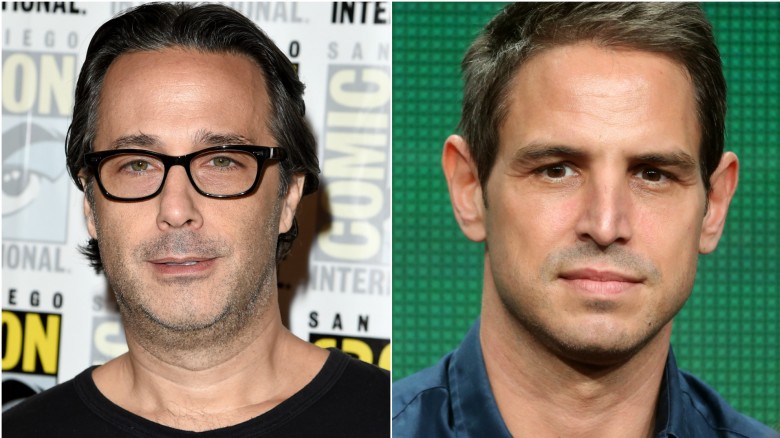 Getty Images
Greg Berlanti is slowly taking over The CW, with the mega-producer selling another show, action/drama Searchers, to the teen-centric network.
Searchers, which was created by The 100's Jason Rothenberg and will be produced by Berlanti and Sarah Schechter (Arrow, The Flash, Riverdale), follows "a group of unlikely heroes who find themselves on the journey of a lifetime," according to Variety.
"Ten years after the death of their parents, a pragmatic brother and free spirited sister are forced to team up when they learn that their mother's terrifying and bizarre stories may be a road map to discovering the great legends, myths, and unexplainable mysteries of the world," the show's official synopsis reads.
Berlanti, who is responsible for The CW's Arrow-verse, has been on a tear recently, selling the magical FBI drama Deception to NBC and a Black Lightning series to FOX. According to Deadline, Berlanti Productions also has a put-pilot commitment from ABC for the action-drama Criminal, with pilots for comedy Raised by Wolves and soap The Marquis also in the works at the alphabet network.
The CW also ordered a reboot of the 1980s drama Dynasty from Gossip Girls creators Josh Schwartz, Stephanie Savage, and Sallie Patrick, reflecting a recent trend in TV and movies of redoing old favorites.
"The modernized remake will follow two of America's wealthiest families, the Carringtons and the Colbys, as they feud for control over their fortune and their children," reads the synopsis. "The primetime soap will be told primarily through the perspectives of two women at odds: Fallon Carrington, daughter of billionaire Blake Carrington. and her soon-to-be stepmother, Cristal, a Hispanic woman marrying into this WASP family and America's most powerful class. In an age where dynasties appear everywhere— from reality TV to the polling booths— the drama will feature the one percent in all its glitz and gloss, while exposing the dark underbelly that is a corrupt world built on backroom deals, betrayal, and, in some cases, murder."
Will Dynasty join these reboots that actually worked in a big way, or will it fail to even make it to series? Only time will tell.