See The First Pic From Fox's Marvel Pilot Gifted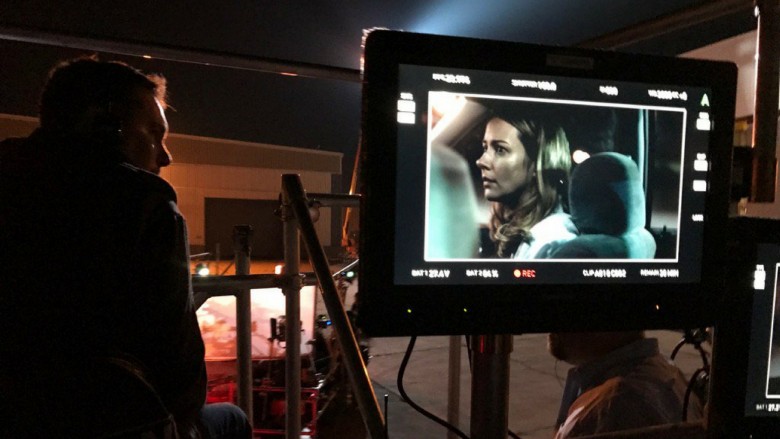 Twitter
The newest Marvel pilot, a FOX mutant drama called Gifted, has officially begun filming. And thanks to producer Lauren Shuler Donner, we now have our first look at the project.
In the series, Amy Acker (pictured above) and Stephen Moyer star as two parents whose lives are turned upside down when they learn that their children have mutant powers, forcing them to run from a hostile government and join an underground network of mutants in order to survive. Natalie Alyn Lynd will play the troubled couple's smart, pretty, organized daughter, someone who likely doesn't take well to her newfound powers.
The cast also includes Blair Redford as Sam, "the strong-headed Native American leader" of the mutant network (some have theorized he's the comic book character Thunderbird); Jamie Chung as Clarice Fong (aka Blink), the teleporting mutant briefly played by Fan Bingbing in X-Men: Days of Future Past; Emma Dumont as Lorna Dane (aka Polaris), a strong-willed, brave, and loyal mutant who can manipulate magnetism; Sean Teale as Marcos Diaz (aka Eclipse), a new mutant created for the show; and Percy Hynes White as Andy, a sensitive loner who keeps to himself to avoid turmoil at school and at home.
Donner's photo also includes X-Men director Bryan Singer, who is set to take on directorial duties for the pilot based on a script from Matt Nix (Burn Notice). While the pic doesn't show much, it does indicate that more details may be on the way.. The series received a put-pilot order in July, so we will definitely be seeing it on our screens. At this point, it's just a question of when. For now, though, check out how some of the X-Men movie characters should really look.