The Big Bang Theory Prequel Finds Young Sheldon, Sheldon's Mom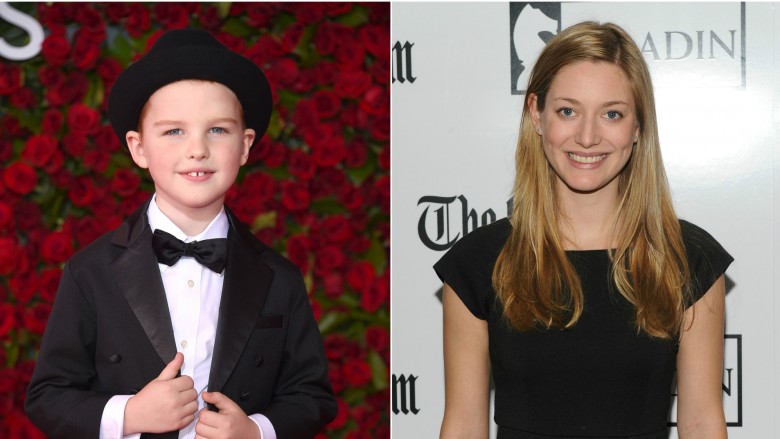 Getty Images
As The Big Bang Theory keeps chugging along, CBS is already eyeing a prequel series to take over its moniker as one the most watched shows on television.
The prequel series, titled Sheldon, doesn't have a pilot order yet, but, according to The Hollywood Reporter's sources, it does have its leads. The single-camera, half-hour sitcom is set to star Big Little Lies breakout Iain Armitage as a younger version of Jim Parsons' character from the original series, while Zoe Perry will play Sheldon's mother. Perry is the daughter of Laurie Metcalf, who plays Sheldon's mom on the original series.
The comedy, which will be written by Big Bang Theory's co-creator Chuck Lorre and showrunner Steve Molaro, is described as Malcolm in the Middle with a younger version of Sheldon Cooper at its center. Sheldon grew up as a precocious child in Texas, with an older brother and a fraternal twin sister. His mother is a very religious Evangelical Christian, while his alcoholic father was usually MIA. Parsons, who will serve as an executive producer on the prequel, has won a Golden Globe and four Emmys for his portrayal of the adult version of the eccentric theoretical physicist.
Armitage is also set to appear in the upcoming films The Glass Castle, Our Souls at Night, and I'm Not Here. Perry is known for The Family, My Boys, and Conviction. CBS hasn't confirmed the casting information for the show, but, considering the ratings juggernaut that is The Big Bang Theory, it's likely we'll be hearing more about Sheldon soon. For now, see the untold truth of The Big Bang Theory.