AHS: Double Feature Episode 6 Confirms What We Suspected All Along About P-Town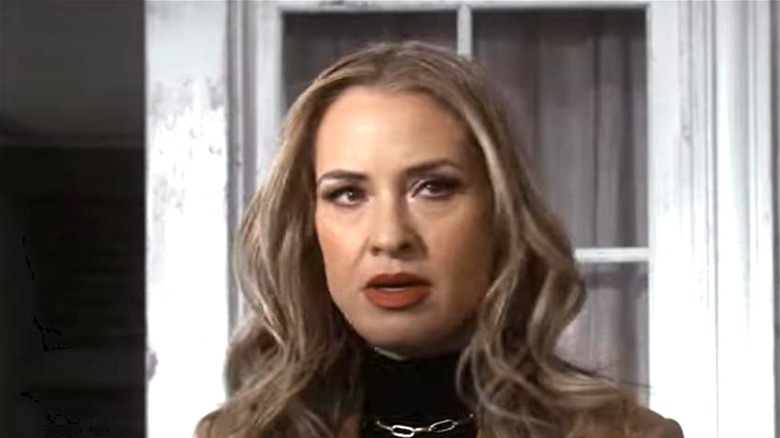 FX
Contains spoilers for "American Horror Story: Double Feature," Episode 6: "Winter Kills"
During the last few episodes of "American Horror Story: Red Tide," viewers were given an inside look into the sordid past of Provincetown and the people who keep flocking to it. But it wasn't until this week's finale of the Ryan Murphy "Double Feature" mini-series that fans finally got a true glimpse at what keeps the murderous beach locale up and running, despite all the craziness.
For five weeks, we watched as body after body turned up on the shores of P-Town without a single cop or detective making a stink about it. Main characters Harry (Finn Wittrock) and his daughter Alma (Ryan Kiera Armstrong) were able to go on deadly, blood-sucking feeding sprees — along with a slew of other residents — after taking the show's infamous black pills. People who take the pills and suffer from their defects lurk around P-Town like zombies, stalking and attacking anyone who comes across them. Of course, this all happens in the winter/off-season and nobody says anything. But why?
The finale of "Red Tide" — which is the first part of AHS Season 10, "Double Feature" — ultimately confirms what viewers had suspected all along.
Residents wanted to keep tourism up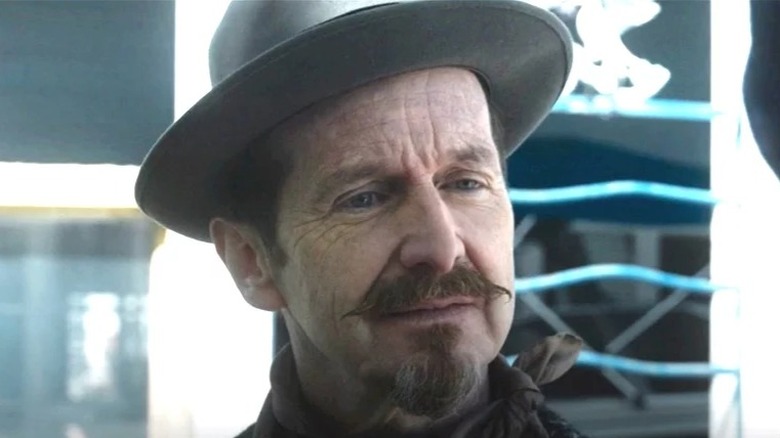 FX
To nobody's surprise, it was the town council and residents of P-Town themselves who allowed the savagery to go on as a way to protect their summer revenue, the finale reveals.
Weeks after the murder of Chief Burleson (Adina Porter) at the hands of Alma in Episode 3, the cop's body finally washes up — leading Massachusetts State Police to open an investigation. The lead officer, Trooper Jan Remy (Dot-Marie Jones), is met with a wall of opposition from town council members, who candidly explain the situation going on. "Strange things happen down the Cape in the winter," one person says. "Everybody knows it." Town regular Holden Vaughn (Denis O'Hare) goes on to issue an ultimatum to residents Austin (Evan Peters) and Belle (Frances Conroy): Either kill Harry and Alma, or watch their winter buffet go up in smoke. The pair already had a history of killing outsiders to keep P-Town and the black pills under wraps — and their neighbors were apparently all in on it.
"That explains why the locals never talk about the pale people" said one Redditor in an episode discussion. "They're willing to put up with that in the winter because the summer is so incredibly profitable," another said. The "Red Tide" finale, titled "Winter Kills," was the last episode to air before Murphy's second half of double feature, "Death Valley," is set to begin on September 29.