The Real Reason We Might Never See A Third 300 Movie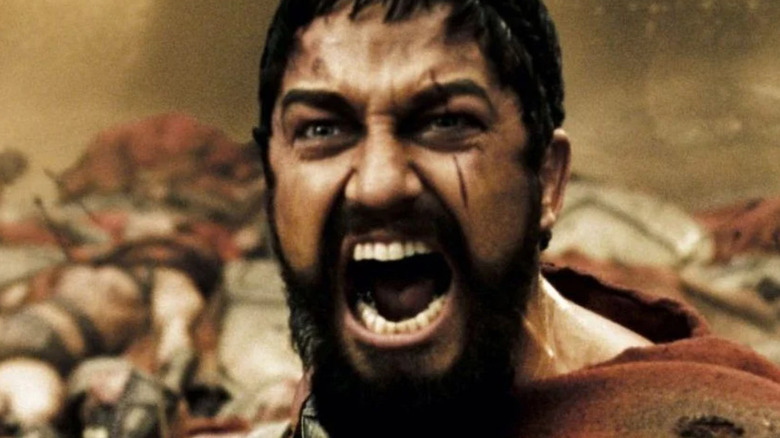 Warner Bros. Pictures
Zack Snyder's "300" was one of the first times moviegoers were exposed to the works of the director behind "Sucker Punch" and "Zack Snyder's Justice League." The stylized adaptation of Frank Millar's 1998 comic depicting the Battle of Thermopylae made waves when it first released back in 2006. Though it received mixed critical reception with an underwhelming 61% on Rotten Tomatoes, the film managed to strike a chord with audiences. It grossed $70 million during its opening week in theatres, and managed to score over $450 million worldwide, according to Box Office Mojo. In 2014, the film received a sequel called "300: Rise of an Empire," on which Snyder acted as writer and producer.
Seven years later, however, and the franchise's distributors, Warner Bros. have shown no signs of continuing the popular series. While the reasons behind this decision have remained a mystery for the bulk of that timespan, Snyder recently revealed the full story behind the third "300" film. In addition, the "Army of the Dead" director went in-depth regarding the real reason that fans might never see a new film from the "300" series again.
Snyder wrote a third film, but Warner Bros. rejected it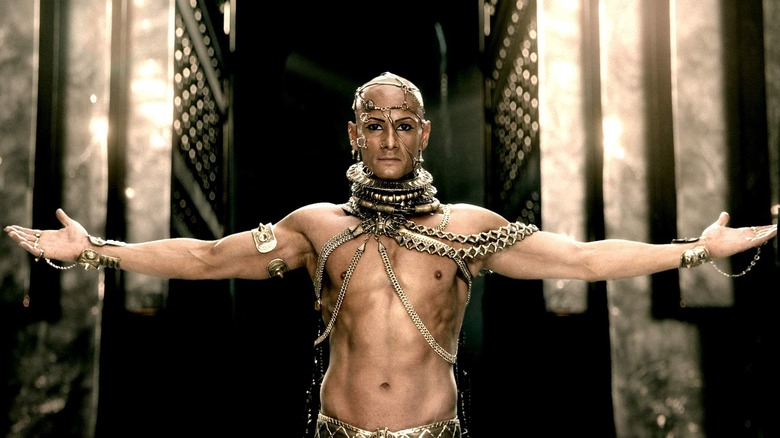 Warner Bros. Pictures
In a recent interview on The Playlist's podcast, "The Fourth Wall," Snyder explained that he had already written a third entry in the "300" franchise. However, Warner Bros. decided not to pick up Snyder's script for full production.
"When I sat down to write it I actually wrote a different movie," Snyder explained. "I was writing this thing about Alexander the Great, and it just turned into a movie about the relationship between Hephaestion and Alexander. It turned out to be a love story. So it really didn't fit in as the third movie."
The film was supposed to be entitled "Blood and Ashes," and while Snyder said that he would love to make the movie, Warner Bros. felt that it was too different from the rest of the series to warrant completion. Furthermore, the critical failure of "300: Rise of an Empire" and Snyder's ongoing, tenuous relationship with Warner Bros. executives are likely critically influential factors behind the company's decision.
However, Snyder never outright denied the possibility of another "300" film, only stating that Warner Bros. had chosen not to move forward with his idea for "Blood and Ashes." With that in mind, it's possible that Warner Bros. will revive the series somewhere down the line. Until then, however, people shouldn't expect to see anything new for some time.