Army Of The Dead Star Reveals What Inspired Him To Work With Zack Snyder - Exclusive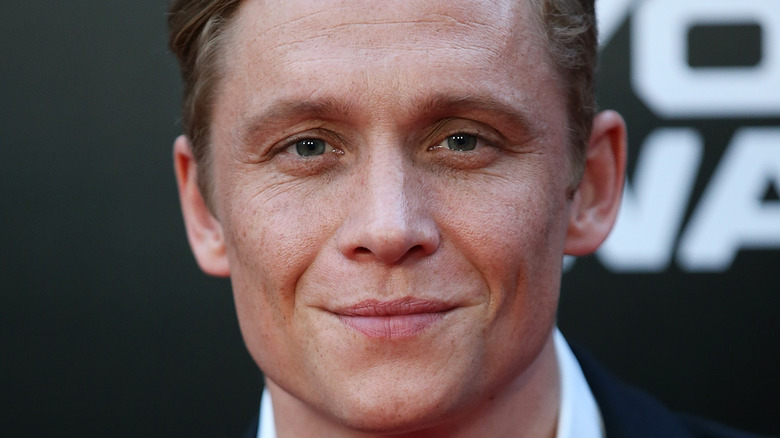 Phillip Faraone/Getty Images
When it came to the opportunity to work with director Zack Snyder on his first zombie movie in 17 years, acclaimed German actor Matthias Schweighöfer said it was a "dream coming true." Schweighöfer, who has amassed more than 75 credits — mostly in Europe — since his debut in 1994, is poised to make a major splash with American audiences when they watch "Army of the Dead," which is now playing in select theaters nationwide ahead of its Friday release on Netflix. Schweighöfer plays Ludwig Dieter, an expert German safecracker hired by zombie war veteran Scott Ward (Dave Bautista) to break into a heavily fortified vault underneath a casino on the Las Vegas strip, the aim of which is to retrieve $200 million. It won't be an easy gig for Ward, Dieter, and the crew, though, since Vegas has been walled-off from the rest of the world in a last-ditch effort to contain a zombie outbreak. Making things more complicated, the crew only has 32 hours to complete the job or face certain death.
In an exclusive interview with Looper, Schweighöfer said his first viewing of Snyder's zombie epic, "Dawn of the Dead," in 2004 left him desperate to someday work with the heralded filmmaker. "To be honest, when I saw 'Dawn' the first time, I really was shocked by the opening sequence with the girl in the bedroom," Schweighöfer recalled. "That was like really the first time I had experienced the zombie universe with 'Dawn of the Dead,' and I was truly impressed. But, yeah, to be honest, since 'Dawn' and since '300,' I wanted to work with Zack because I think he is a great, great director and filmmaker."
Matthias Schweighöfer was energized by Zack Snyder's double duty on the set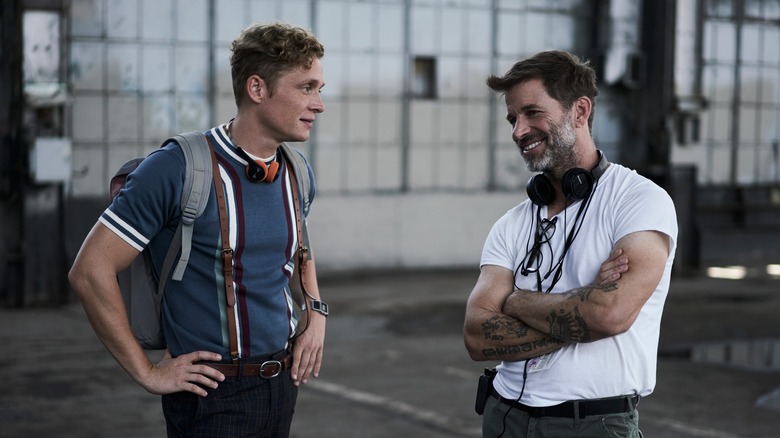 Netflix
Matthias Schweighöfer said that he was not only energized by Zack Snyder's passion directing "Army of the Dead," he was just as inspired watching him work as the film's director of photography. It's a rare bit of double duty for most directors to take on the additional chore, but Schweighöfer — whose previous American film credits include the 2002 horror thriller "Feardotcom" and the 2007 historical thriller "Valkyrie" opposite Tom Cruise — said he was fascinated watching Snyder's unique process play out.
"I thought it was really interesting because he operated the camera the whole time on 'Army of the Dead,'" Schweighöfer shared with Looper. "It was so interesting to see his empathy for creating a vision by just running the camera the whole time by himself, watching actors at the same time, and being the DOP at the same time. That was really, really interesting."
Snyder was so impressed with Schweighöfer on the film that he hired the actor to star in and direct "Army of Thieves," an "Army of the Dead" prequel that will focus on Dieter before the events of the film. "Army of Thieves" is set to be released sometime this year.
"Army of the Dead" is now playing in select theaters nationwide ahead of the film's debut on Netflix Friday.