In Gerard Butler's Action Career, One Movie Stands Above The Rest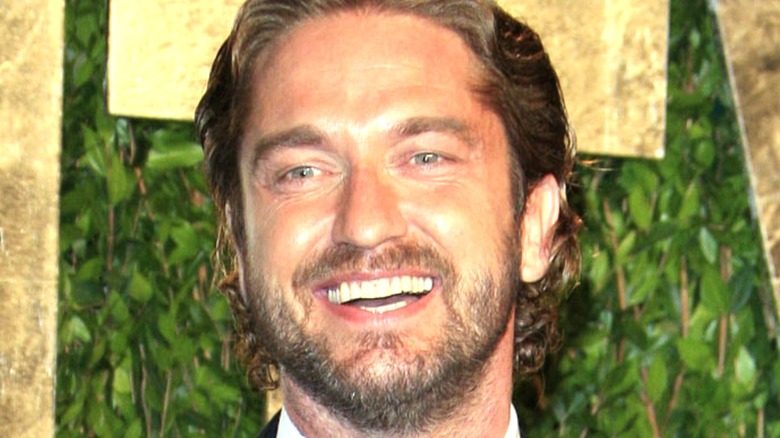 Shutterstock
For a little over two decades, Scottish-born actor Gerard Butler has been in and out of the mainstream lens. First entering the wider public consciousness in the title role in "Dracula 2000," Butler continued to star in a variety of popular films such as the "Olympus has Fallen" series and Dreamworks' "How to Train Your Dragon" franchise. Most recently, the actor starred in the 2020 apocalypse movie, "Greenland."
While Butler has been in his fair share of dramas and comedies (via IMDb), it's fair to say that the action genre is where he has always been most successful. Even "How to Train Your Dragon," an animated kid's movie, has elements of action throughout it. Yet, among more traditional live action cinema, his breakout role in "300" truly stands above the rest. Highly awarded and endlessly memeable, "300" bears an enduring legacy with a greater influence on the public consciousness than the rest of Butler's filmography.
Why 300 stands out among Butler's action films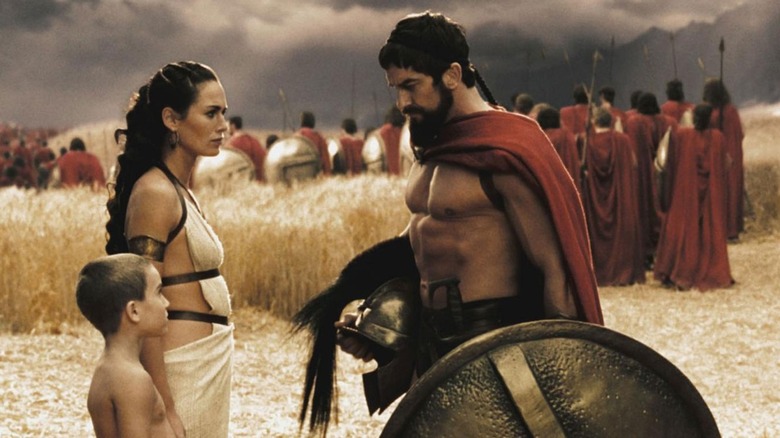 Warner Bros. Pictures
Though it is hardly his highest-rated film of all time, "300" is one of the most popular and influential Gerard Butler films to date. With only a 61% critics score on Rotten Tomatoes, the film still managed to win 19 film awards, and get nominated for another 55. This includes two Saturn Awards for Best Director and Best Action Film and an MTV Movie Award for Best Fight. Notwithstanding the "How to Train Your Dragon" series, "300" stands as one of Butler's most decorated films.
This is in no small part due to Butler's portrayal of King Leonidas, the stalwart king of Sparta hellbent on defying an invasion from Persia. To date, it's the only Butler film to have an entire parody film made in response to it. Furthermore, it left a staggering imprint on the burgeoning meme culture that was developing on the internet in the late 2000s (via KnowYourMeme). The phrase "This Is Sparta!" was as ubiquitous as "Luke, I am your Father," and it was practically a legal requirement to shout it before kicking anything or anyone.
On top of that, it was also one of the earliest major films directed by Zack Snyder. And, as Snyder's reputation has grown over the years, his connection to "300" has not been forgotten. As such, "300" remains one of the most memorable movies of its time, and the standout film of Gerard Butler's action career.