The Biggest Unanswered Questions From Sex Education Season 3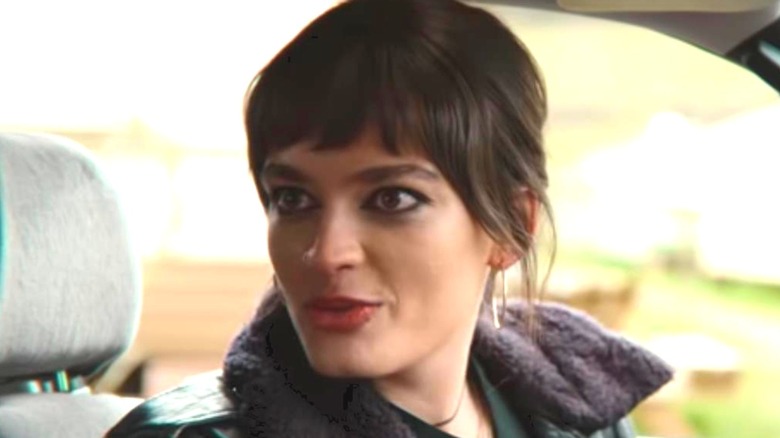 Netflix
Netflix's "Sex Education" finally returned to our screens after nearly a two-year absence since Season 2, and it didn't disappoint. Season 3 picks up months after the cliffhanger where Otis Millburn (Asa Butterfield) finally confesses his love for Maeve Wiley (Emma Mackey) via voicemail, but Isaac Goodwin (George Robinson) deletes it out of spite so she never hears it. Yikes. But it's understandable why he does it, because Maeve sees him for who he is and not just as a disabled person — and he's worried that Otis would take her away from him.
Fans went into Season 3 with plenty of questions, including: Will Maeve and Otis ever get together? What will Adam and Eric's relationship look like? What's with the new Moordale uniforms? The show answered a few things, but it also only left most audiences wanting more with an infuriatingly emotional finale. Season 3 spends a lot of time developing most of its core cast in new ways, as well as fleshing out more of the supporting cast at the same time. Ola (Patricia Allison) and Lily's (Tanya Reynolds) relationship is put in the spotlight, and there's a much bigger focus on characters like former Headmaster Michael Groff (Alistair Petrie) and his wife Maureen (Samantha Spiro).
But by the time the show wraps up the latest batch of episodes, all eyes are on Otis, Maeve, Jean Millburn (Gillian Anderson), and Jakob Nyman (Mikael Persbrandt). Unfortunately, Netflix has an infamous taste for canceling shows after their third season, but let's hope "Sex Education" isn't one of them because there are some huge unanswered questions in Season 3.
Will Otis and Maeve ever get together?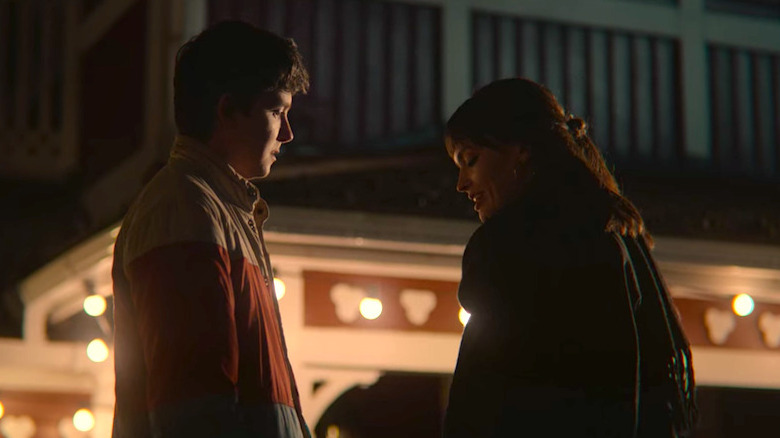 Netflix
The biggest question most fans have at the end of "Sex Education" Season 3 is whether Otis and Maeve will ever get together. They've skirted around their feelings up until now, but it wouldn't be TV if they had an easy road to being a couple. And it's obviously a good thing that the writers want to develop the duo separately before looking at what their relationship will be like. They both finally confess their feelings for one another this time around, and it's so sweet to see — but it only makes the ending even more emotional and/or disappointing.
This season proved that Otis and Maeve don't actually need each other, as they both explored relationships with Ruby Matthews (Mimi Keene) and Isaac, respectively. The two grow and change in different ways, but ultimately find their way back together — until Maeve gets the opportunity to go study in America for a few months that is. So it begs the question whether they'll ever get the chance to actually be a couple in a future season. Maeve did say that it's not a goodbye, "it's a 'see you soon'." Is anyone else crying?
In an ideal world, Maeve will come back to the UK feeling enriched by her time in the States, and Otis will be waiting for her at the airport. But if "Sex Education" has proved anything so far, it's that the writers enjoy subverting expectations. It wouldn't be surprising if one of them meets someone new during their time apart, and that would definitely throw a wrench in the works.
Where will the students go to finish the school year?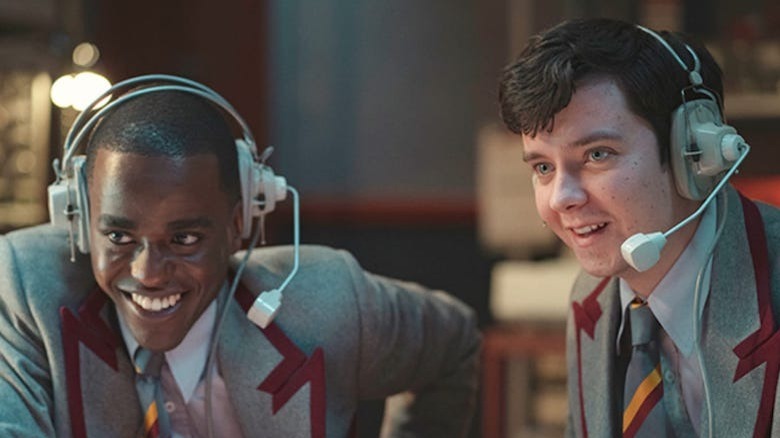 Netflix
One of the biggest developments of the whole series so far is Moordale school closing down as the investors pull out of the establishment. This is due to all the controversies surrounding the institution, thanks to the sex-positive attitude held by most of the students. The school board explains to the students that they will have to find their own way of finishing their studies because Moordale is being sold off, which leaves the show in a very interesting place ahead of a possible Season 4.
It's worth noting that Ofsted (Office for Standards in Education, Children's Services and Skills) would step in to help the students, rather than the school board just telling pupils to fend for themselves, but that might not make for captivating television. Moordale's closure means Otis and the gang will have to go to other schools in the surrounding area, which opens up plenty of possibilities for new characters and storylines. It's also entirely possible that they'll try to save Moordale, although that might be difficult because the whole school took part in a hilarious rendition of "F**k the Pain Away" by Peaches on opening day.
Who knows — maybe everyone will have to resort to homeschooling instead, although that'll be difficult with everyone's personal circumstances being so different.
Who is the baby's father?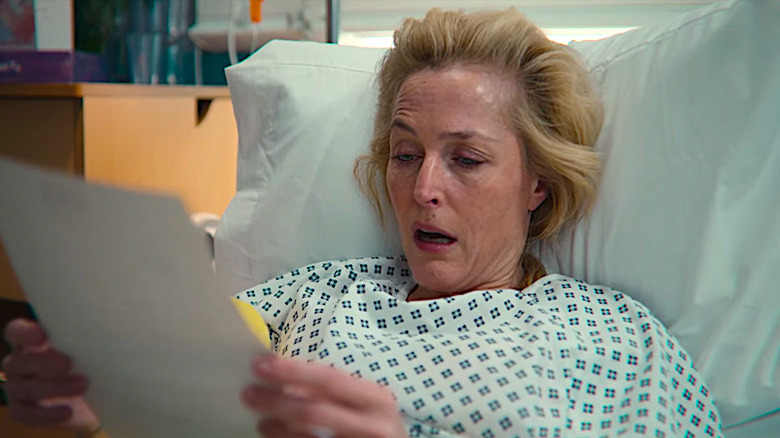 Netflix
One of the story arcs carried over from Season 2 is Jean Millburn's pregnancy and her relationship with Jakob — something the duo find particularly hard. It's only made more difficult because Ola and Otis butt heads over living together. But the thing that causes Jakob plenty of stress is the possibility that Jean's baby might not even be his, as she had a lot of casual sex before they got together. It escalates to the point where he even asks for a paternity test for Jean's baby, whom they decide to call Joy. The results arrive in Jean's final scene of the series, and she has a shocking response, saying "Oh s**t!"
Her reaction alone suggests that Jakob isn't the father, which is going to cause plenty of tension going forward now that they live together. Who is the father? Dan (Daniel Ings) is a suspect, because he's another of Jean's casual sexual partners. He hasn't shown up since Season 1, but Dan's the reason Jakob asks Jean for a paternity test, because she bumps into him outside the hospital and he's shocked to see that she's pregnant. But because it's been well over 9 months since the two hooked up (on screen at least), this wouldn't make sense.
Another suspect could be Remi Millburn (James Purefoy), Jean's ex-husband and Otis' dad. Yes, the pair only kissed on screen back in Season 2, but who's to say that more didn't happen at a later point off screen? We'll just have to wait for Season 4 to find out.