A Sneaky Good Samuel L. Jackson Movie Just Hit Disney+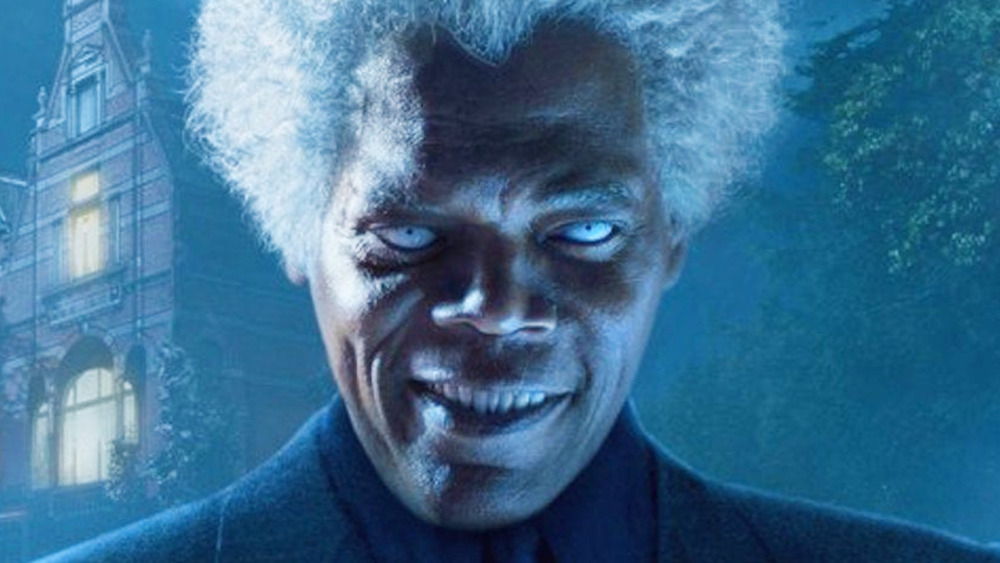 20th Century Studios
Samuel L. Jackson is a man of many talents, but he mostly capitalizes on two of them: the ability to drop f-bombs with startling magnitude and frequency, and the power to breathe life into any role regardless of size. He has starred in many movies — not all of them well-reviewed — and even when he isn't the main character, he is always the main attraction.
However, thanks to his first talent, it's difficult to find a family friendly film with Jackson's face in it. Many of the ones that do exist gather under the Disney+ umbrella. You've got all the Star Wars prequels that feature Jackson as Mace Windu, The Incredibles, and every Marvel Cinematic Universe movie with Nick Fury. Fans of Jackson's family-friendly offerings can still look forward to a dedicated Nick Fury series, but what else is there other than Disney Nature's African Cats (narrated by Jackson in the American version)?
As of March 12, Disney snuck another movie that stars Jackson onto its streaming platform. No fanfare or anything, which is a shame because this film should be on your watch queue.
Miss Peregrine's Home for Peculiar Children is a quirky, mind-bending delight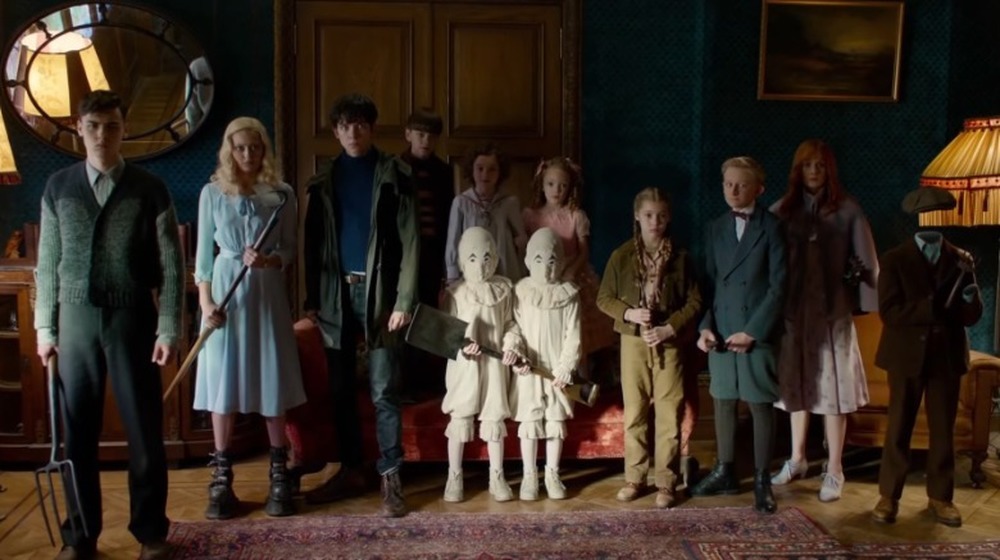 20th Century Studios
Film series like Harry Potter and Lord of the Rings proved that fantasy stories could be given a believable and mature treatment on screen — as long as the right budget's in place. After those films wove their magic and proved wildly successful, other studios wanted a taste of that pie. When Disney acquired Fox, it obtained Fox's late attempt to capitalize on the trend with Miss Peregrine's Home for Peculiar Children, a surprisingly effective adaptation of the novel of the same name.
As in Ransom Riggs' novel, the movie follows Jake Portman (Asa Butterfield), a boy who promises his grandfather to find a hidden house full of children with special abilities, the titular Home for Peculiar Children. The house is led by Miss Peregrine (Eva Green), a woman who can manipulate time and turn into a peregrine falcon, hence her name. Once Jake finds the house, he has to help defend the residents from invisible, eye-eating monsters led by Mr. Barron (Samuel L. Jackson). Normally, this would prove difficult, but Jake has the power to see these creatures, so he fits right in with the other peculiar children.
Even though Miss Peregrine's Home for Peculiar Children adapts the first novel in a series, sequels were never produced, which is a shame since the movie received mostly positive reviews. Plus, it grossed over $296 million against a $110 million budget (via Box Office Mojo), so it was clearly profitable. Check it out now on Disney+ and join the chorus calling for a sequel.