The Solomon Kane Connection You Never Noticed In Altered Carbon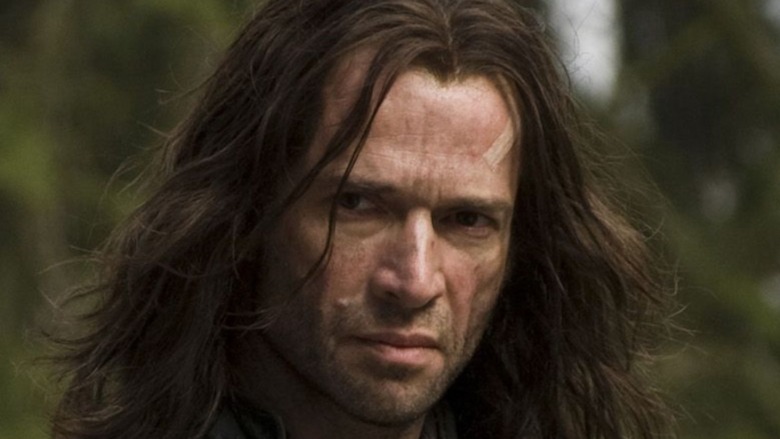 RADiUS-TWC
In the late 2000s, it seemed like every studio was desperately trying to find the next big franchise that would win big at the box office and bring fans in for multiple sequels and spinoffs. One such attempt in 2009 from Davis Films, Czech Anglo Productions, and Wandering Star Pictures brought Robert E. Howard's classic 1920s pulp hero Solomon Kane to the big screen in a fantasy-epic adventure. If you're recognizing Howard's name (as you should) the legendary writer is the scribe who created Conan the Barbarian, who also had a number of cinematic outings of his own over the years.
Critics and audiences alike were impressed by Solomon Kane, with Den of Geek's Duncan Bowles praising the use of its small $40 million budget: "Thankfully, Solomon Kane succeeds in passing its relatively low budget by using it wisely and putting everything on screen, which, combined with a lot of fantastic sword fights and strong performances, help it to take a step above its predecessors."
Unfortunately, even with what it achieved on that budget, Solomon Kane didn't kick-start a new trilogy for the pulp hero since it only scraped back $19.6 million at the box office... Ouch. Director M.J. Bassett moved on with his career, even recently directing Episodes 3 and 4 in Altered Carbon Season 2. But there's an even bigger connection from Solomon Kane to the Netflix science fiction series.
Solomon Kane is in Altered Carbon... Sort of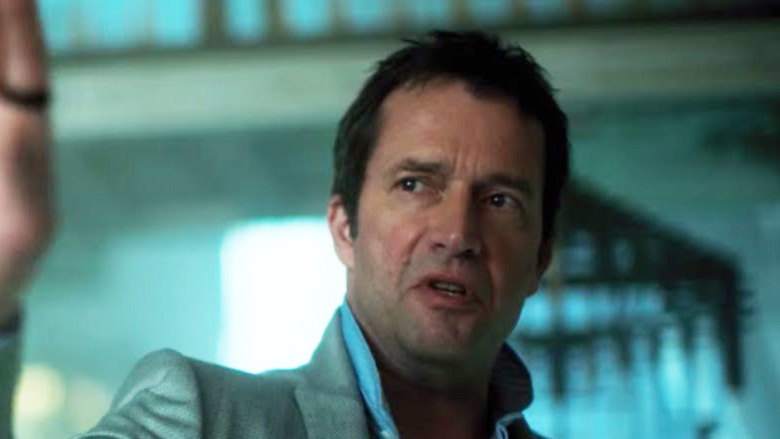 Netflix
British actor James Purefoy might have led the charge against evil in Solomon Kane, but he's not exactly a good guy in the first season of Altered Carbon. Purefoy played Laurens Bancroft, a disgustingly rich political player who has enough wealth to keep resleeving himself into new bodies whenever his old one gets a little worse for wear. But when someone murders him at the ripe old age of 360, the backup of his consciousness hires Takeshi Kovacs (who happens to look a lot like Joel Kinnaman) to track down his killer.
After plenty of complications, gun fights, and brutal murders, it's revealed that he's indulged in a number of horrific temptations over the years — including killing prostitutes and then gifting their consciousness a brand-new body to live in. It's a far cry from Solomon Kane's Puritan war against demonic forces. It's a shame that M.J. Bassett and James Purefoy didn't get to reunite on Altered Carbon, since Purefoy's character had been locked away for his sprawling list of crimes in the story by the time Season 2 of the Netflix series picks up. 
And who knows? If Altered Carbon hadn't been canceled by the streaming service, maybe Bancroft would have returned and Purefoy could've worked with Bassett again. Alas, it wasn't meant to be.