Sex Education Season 4 - What We Know So Far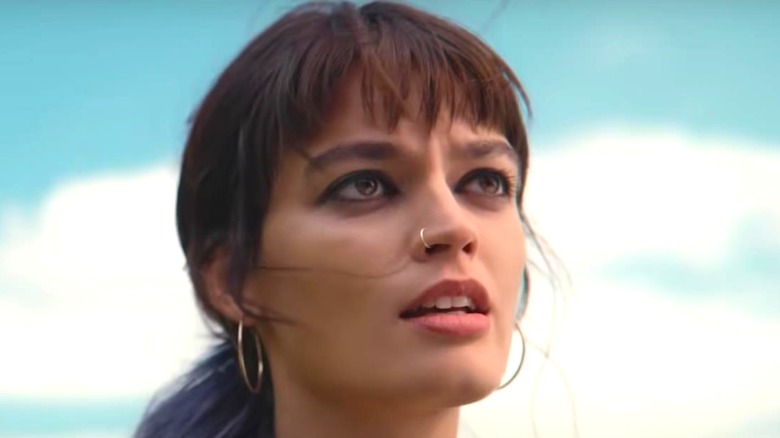 Netflix
This article contains spoilers for Season 3 of "Sex Education."
Season 3 of "Sex Education" is finally available to watch on Netflix, after it was first announced back in early 2020. Like many other movies and TV shows that were delayed due to the coronavirus crisis, "Sex Education" Season 3 was pushed back beyond its original expected premiere date of Spring 2021. Of course, the wait was worth it, as the third season is proving to be just as good as the ones before it.
The popular show primarily focuses on the students and staff of Moordale Secondary School and the many sex-related obstacles they face. At the beginning of the series, Otis Milburn (Asa Butterfield), the shy student with a sex therapist mother Jean (Gillian Anderson), opens his own school sex clinic with his new — and much more confident — friend Maeve Wiley (Emma Mackey). With the help of his best friend Eric Effiong (Ncuti Gatwa), Otis learns how to navigate school and even embarks on romantic relationships of his own, while contending with his attraction to Maeve.
"Sex Education" has brought fans tons of laughs throughout its three seasons, which naturally has us wondering if a fourth season is on the horizon. Here's everything we know so far about Season 4's release date, cast, and plot.
When will Sex Education Season 4 premiere?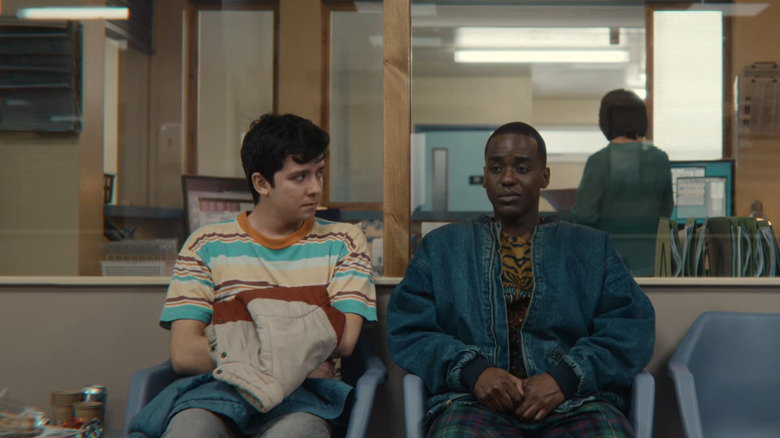 Netflix
The first and second seasons of "Sex Education" both premiered in January, which is a stark contrast with the current third season's fall release date. It would make sense for Season 4 of "Sex Education" to premiere either in fall of 2022, or even January 2023, if showrunners want to return to their previous production schedule. We'll have to stay tuned for updates, but rest assured we'll let you know once we do.
As far as the actual possibility of a fourth season, chances are highly likely that "Sex Education" will continue to grace our screens for at least a couple more seasons. The series holds a 96% rating on the review aggregator Rotten Tomatoes, and its first season reached over 40 million viewers in its first month alone, according to The Hollywood Reporter. With those impressive numbers, we'd be surprised if future seasons weren't on the horizon.
On the other hand, Butterfield himself spoke to Digital Spy about his feelings on the show's future, explaining: "I think it's a relatively simple story this one ... I don't think this show would ever go for 10 seasons. But I don't know. Until I read the rest of season three, it's very hard to tell. I don't think it needs more than four or five [seasons]. But who knows. Maybe it's all going to end in season three."
Who will be in Sex Education Season 4?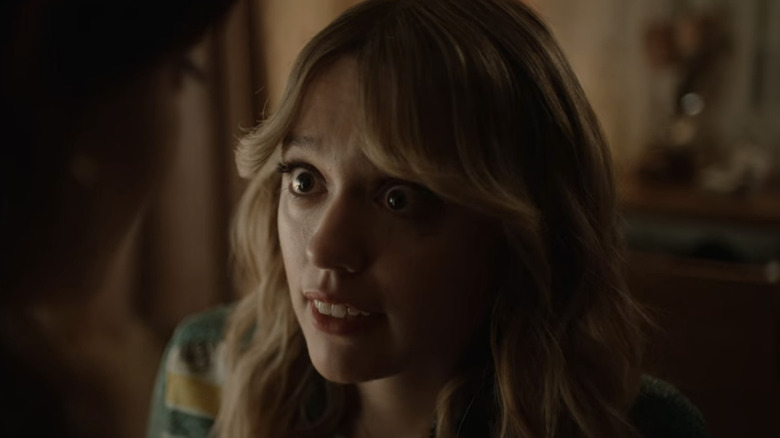 Netflix
After watching Season 3, we're expecting to see many of the show's main characters return for Season 4, including Otis, Eric, and Maeve. Otis' mother Jean suffers from a postpartum hemorrhage after giving birth in Season 3, but she recovers, and we'd be surprised if we don't see her return in the next season as well.
Other characters we're expecting to return in Season 4 are Ruby Matthews (Mimi Keene), Aimee Gibbs (Aimee Lou Wood), Adam Groff (Connor Swindells), Michael Groff (Alistair Petrie), Jackson Marchetti (Kedar Williams-Stirling), Ola Nyman (Patricia Allison), Emily Sands (Rakhee Thakrar), Lily Iglehart (Tanya Reynolds), Olivia Hanan (Simone Ashley), Viv Odusanya (Chinenye Ezeudu), Anwar (Chaneil Kular), Hope Haddon (Jemima Kirke), Chris Jenks (Steve Morley), Cal Bowman (Dua Saleh), Jakob Nyman (Mikael Persbrandt), Remi Milburn (James Purefoy), Isaac Goodwin (George Robinson), Rahim (Sami Outalbali), and Maureen Groff (Samantha Spiro).
The cliffhangers left at the end of Season 3 — like Maeve heading off to study in the U.S. — mean that anything is possible next season, and we may even get to meet some new characters.
What will happen in Sex Education Season 4?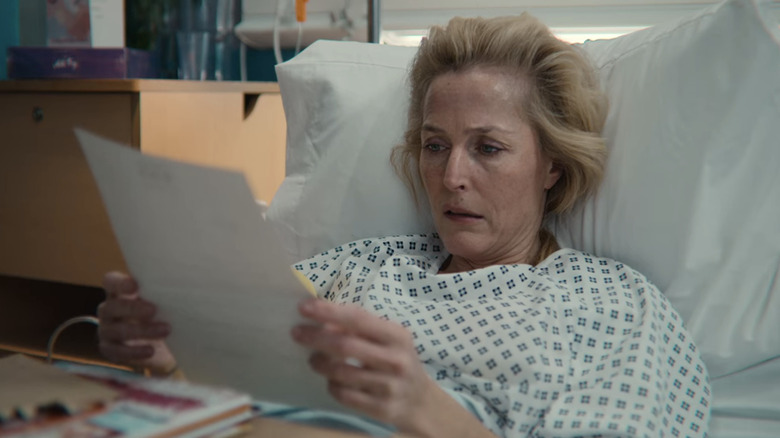 Netflix
As previously noted, Season 3 left us with tons of cliffhangers, which are hopefully going to be resolved in Season 4. Maeve and Otis' relationship hangs in the balance with Maeve going overseas to study; Jean has to not only find out who the father of her baby is, but confess the truth to everyone she knows; the new headmistress, Hope Haddon, could completely change the dynamics at Moordale; Eric and his boyfriend Adam go their separate ways; Aimee has had tremendous personal growth; and Ola and Lily have their own relationship issues, but thankfully resolved them by the end of the season.
There are several other couples in "Sex Education" who make up, break up, or continue to struggle with their relationships by the end of Season 3, which makes for plenty of exciting drama to come in Season 4. Stay tuned for more updates on the possible fourth season, and what it could mean for everyone involved.