The Real Reason Gillian Anderson Refused A Role In Game Of Thrones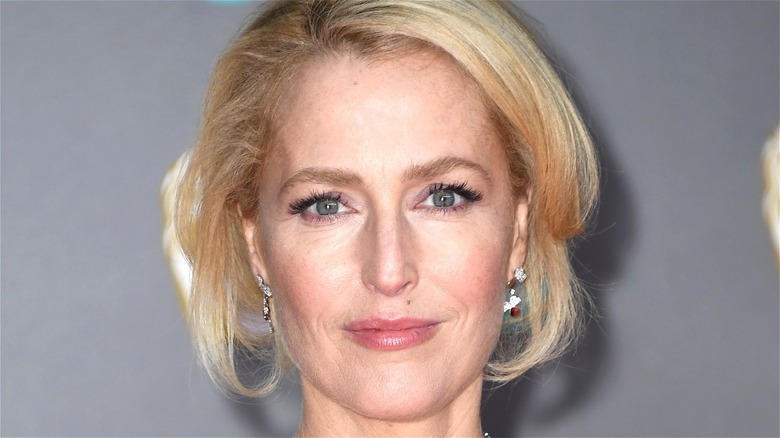 Gareth Cattermole/Getty Images
Gillian Anderson has never rested on her laurels, nor has she stopped challenging herself as an actor in the years following her time playing FBI agent Dana Scully on the classic sci-fi series "The X-Files." Recent roles in films and TV shows like "Hannibal," "The Fall," "Crooked House," and "The Spy Who Dumped Me" (via IMDb) have showcased her considerable range and ability to take on jobs outside her comfort zone. That the same person could play the pragmatic Scully and former Prime Minister Margaret Thatcher on "The Crown" is a testament to Anderson's abilities.
Anderson has stayed very busy over the past few decades, but the projects she has chosen to join have achieved varying levels of notoriety. Her place in the public eye receded over the years, although she remained best known as an alum of "The X-Files." However, it may surprise fans to learn she was, at one point, presented with an offer that could have been a game-changer for her career. The offer in question was for one of the biggest television shows of the past decade: HBO's "Game of Thrones." Here's the real reason Anderson opted not to become a part of the hit HBO fantasy series.
Gillian Anderson prioritized her family over joining Game of Thrones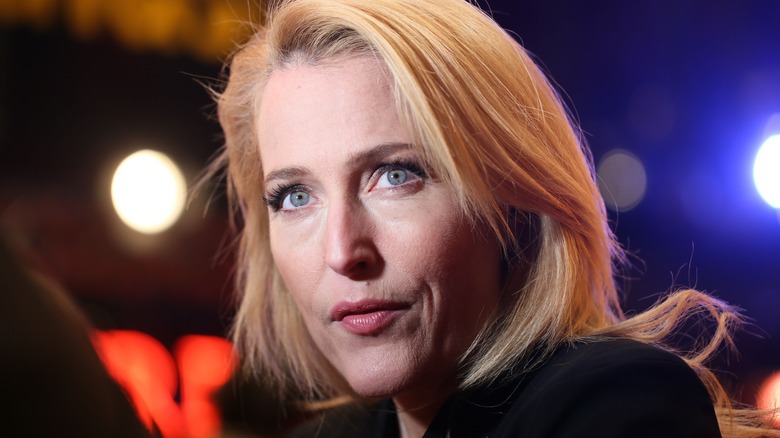 Denis Makarenko/Shutterstock
It turns out that Gillian Anderson turned down a role on "Game of Thrones" because of the time it would take away from her kids. Though she didn't share details on the role she was offered, or when she was approached about the show, Anderson told Stylist Magazine in 2013, "Whether it's 'Game of Thrones' or 'Downton Abbey,' my 18-year-old [her daughter Piper Maru] cannot believe I've turned down things she loves. But with a four and six-year-old [Felix and Oscar, her sons], I can't justify spending that kind of time away from home unless I'm working with Scorsese."
Production on the HBO fantasy series was famously intense, so it's hard to blame her for not feeling enthusiastic about taking on such a demanding prestige drama. It's too bad because, as a performer, Anderson is excellent at playing cold, menacing characters who know how to get what they want. As such, the "X-Files" alum would have made an excellent Cersei Lannister or Melisandre on the show, even if Lena Headey and Carice Van Houten were more than up to the challenge of playing those respective characters. Luckily, Anderson won't be disappearing from television screens anytime soon. She is set to appear on the second season of "The Great" and is also back for Season 3 of "Sex Education," which debuted on Netflix in mid-September.