Fox Confirms New Mutants, Dark Phoenix Release Dates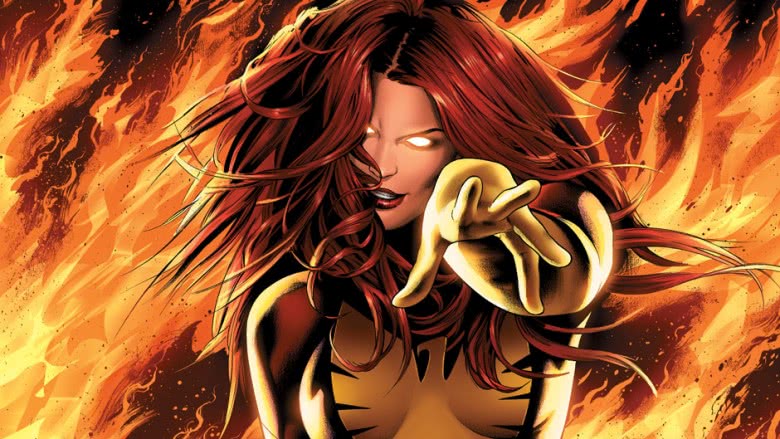 Marvel Entertainment
The X-Men universe will get even bigger next year.
Alongside the announcement that Deadpool 2 will hit theaters on June 1, 2018, 20th Century Fox confirmed release dates for two additional X-Men flicks. The Josh Boone-backed New Mutants opens on April 13, 2018, followed a few months later by X-Men: Dark Phoenix on November 2, 2018.
New Mutants centers around a group of young superheroes, Professor X's third generation of students (preceded by the original X-Men and the mega-sized "Giant" X-Men). Set details on plot and possible new characters haven't been revealed, but some have pointed out that since Cable made his first appearance in the New Mutants comic series and Josh Brolin plays him in Deadpool 2, perhaps the David Leitch-directed sequel and the Josh Boone movie will overlap in some way.
In the past, Boone commented on the spinoff, hinting that New Mutants would likely be quite dark, definitely interesting, and something different from other X-verse entries we've seen on the silver screen. "We had loved this X-Men spinoff, The New Mutants. We had loved Bill Sienkiewicz's run with Chris Claremont that had Demon Bear. It was really dark, interesting, and different from the typical X-Men stories that we had read," Boone said.
Though past rumors suggested that the next X-Men installment would be titled X-Men: Supernova, Fox has confirmed a darker title. X-Men: Dark Phoenix will revisit an iconic Jean Grey (Sophie Turner) comic plot that saw her rise to immense power, and then fatally fall. In the story line, readers see Jean metamorphose from a generally mild-mannered mutant to an uncontrollable force of nature after being exposed to alien radiation. Jean eventually becomes host to the Phoenix Force, a mystical entity that drives her wild with strength and causes her to use her abilities for destruction and devastation.
In the past, X-Men: Apocalypse director (and longtime X-Men franchise creative) Bryan Singer hinted that Jean Grey's Phoenix Force story would be at the center of the next X-Men movie. The announcement from Fox appears to be the first official confirmation of Singer's previous teases. The upcoming film has been described as a direct follow-up to 2016's X-Men: Apocalypse.
Simon Kinberg, who has multiple writing and producing credits in the X-Men series, is reportedly in consideration to direct Dark Phoenix, but no word has been given on his involvement. We'll update you as news breaks.
Fox made few additional release date announcements that are mostly changes. Murder on the Orient Express will now be released on Nov. 10 and Jennifer Lawrence's The Red Sparrow has been pushed to March 2, 2018. The Bryan Singer-directed Freddie Mercury biopic has landed a coveted December 25 release date, but Shane Black's The Predator has been delayed from February 9, 2018 to August 3, 2018.
Since we've got a bit of waiting to do before we see New Mutants next April and X-Men: Dark Phoenix next November, pass the time by checking out the dark side of the X-Men you never knew.