Next X-Men Movie May Have Found A Director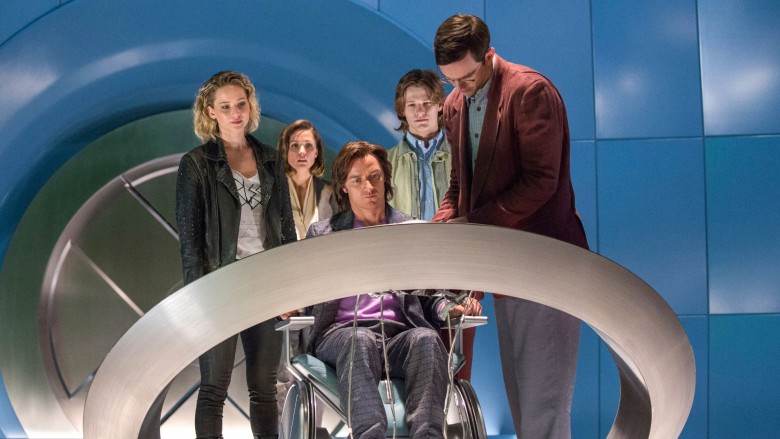 After X-Men: Apocalypse failed to light the box office on fire, longtime director Bryan Singer exited the franchise for the next sequel. But, we might finally know who is taking over the X-Men.
Collider reports longtime writer and producer Simon Kinberg is looking to make his directorial debut with the next X-Men film, tentatively titled Supernova. The report claims Kinberg is current writing up a treatment for the story, with hopes to direct, but it'll be up to 20th Century Fox to decide if they like the direction he is looking to take the franchise. Little is known about the story at this point, though it's rumored to focus on the classic Dark Phoenix Saga. The fact that Sophie Turner (young Jean Grey) has been talking up the potential shooting schedule also lends some credence to that report, considering she'd obviously play a key role. Of course, the Dark Phoenix arc was previously tackled in X-3: The Last Stand, though that film was pretty much erased by the events of Days of Future Past, so it's the perfect time to try and get that story right.
If not Bryan Singer, Kinberg is arguably the steadiest hand Fox could tap to take up this franchise. He's been working on the X-Men for more than a decade. He worked on the script for X-Men: The Last Stand, X-Men: Days of Future Past, and X-Men Apocalypse. Along with his script work, Kinberg also produced First Class, Days of Future Past, Deadpool, Apocalypse, Logan and the acclaimed FX series Legion. He's also attached to produce the upcoming New Mutants spinoff, as well as Deadpool 2 and Gambit. So, Kinberg is certainly well-versed in what Fox likes to do with this franchise. Kinberg has worked with some talented directors along this journey, and it'd stand to reason he's picked up quite a bit along the way.
Fox reportedly wants to get the new X-Men film in front of cameras later this year, so we could be hearing something soon if they opt to sign Kinberg.