Will There Ever Be A School Of Rock 2?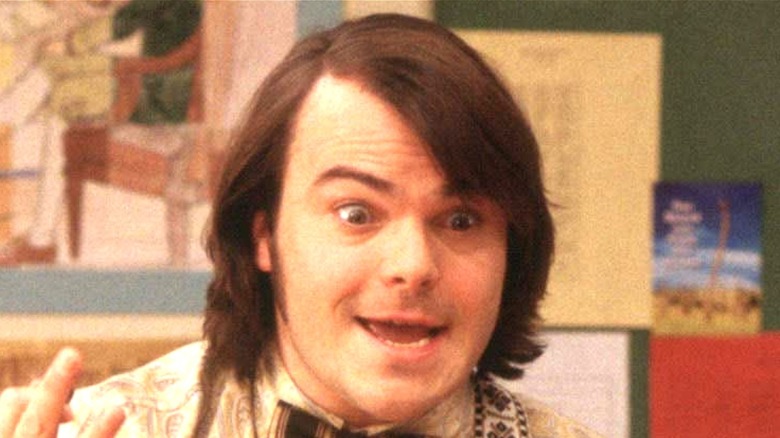 Paramount
With his beloved comedy "School of Rock" having a moment on Netflix, now seems as good a time as ever to remind you that Jack Black is a national treasure. He's a musician, an actor, a TikTok icon. And although recent rumors have suggested his career may come to an end soon, we'll always have his underrated musical fantasy "Tenacious D in The Pick Of Destiny" to enjoy, or his forgotten sports comedy "Nacho Libre" to look back on with delight.
One of the most highly regarded works in the Jack Black oeuvre is, of course, the aforementioned "School of Rock," which sees Black playing the substitute teacher we all wished we could've had in elementary school. (Okay, maybe not, but he would've been fun.) In "School of Rock," Black combined his impeccable comedic timing with his equally impressive musical skills in a romp for the ages, where he — as the fake substitute Dewey Finn — forms a band out of children to go against his former band, which kicked him out.
"School of Rock" has remained a perfect comfort watch throughout the years, and many of the young stars have gone on to have successful careers as well. This leads us to the question we're sure many of you have asked at least once since the film premiered — will there ever be a sequel?
Don't get your hopes up for School of Rock 2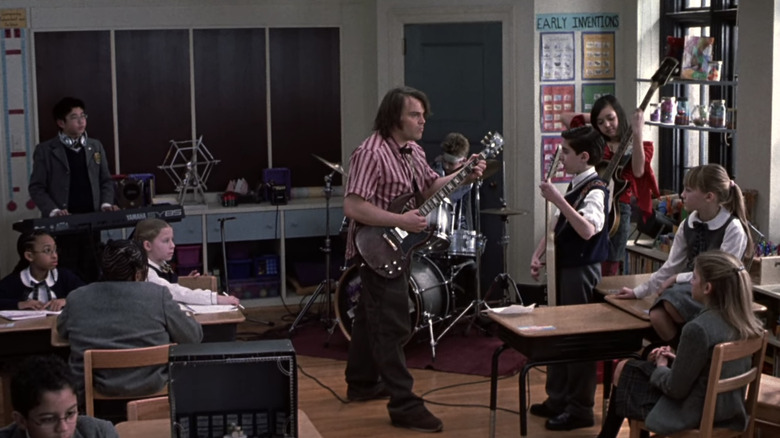 Paramount
In 2008, a "School of Rock" sequel tentatively titled "School of Rock 2: America Rocks" was officially confirmed, with director Richard Linklater, producer Scott Rudin, and writer Mike White all set to return (via Adfero).
Unfortunately, by 2012, the project fizzled out. Ahead of their impending cast reunion that year, Black told Page Six, "I wish [a sequel would happen]. I tried really hard to get all the pieces together. I wouldn't want to do it without the original writer and director, and we never all got together and saw eye-to-eye on what the script would be. It was not meant to be, unfortunately. But never say never."
Since then, the cast of School of Rock has seen various successes but has also been met with personal tragedy. Kevin Clark, who played the rough-and-tumble punk drummer Freddy Jones, tragically died earlier this year. If a sequel were ever to come to fruition, there would surely be some sort of tribute to the missing cast member.
At this point, the entire project doesn't seem likely. However, as Black himself said, never say never.