Jack Black's Career May Be Coming To An End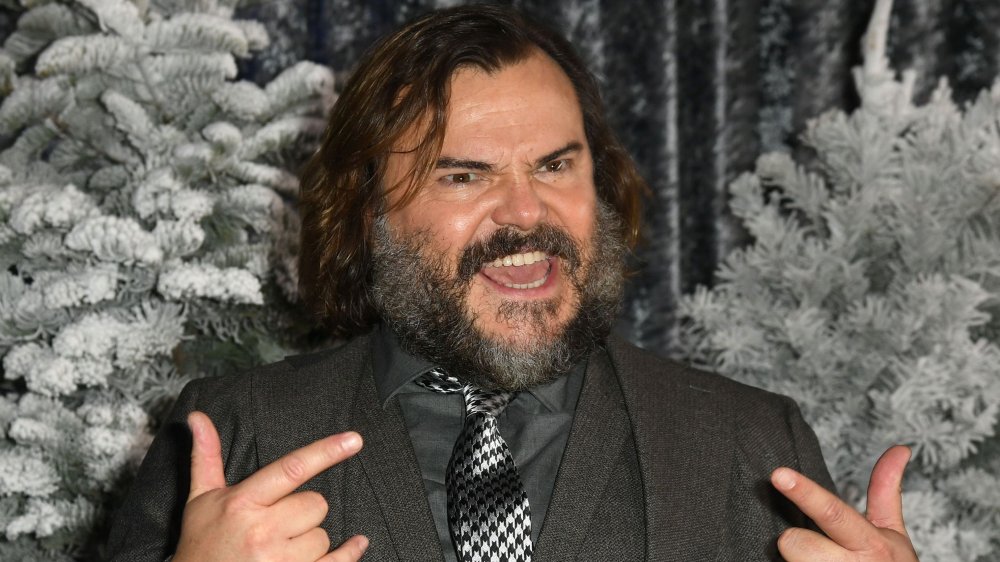 Kevin Winter/Getty Images
It might be almost time for us to say so long to one of the funniest dudes in Hollywood.
In a recent conversation with Balance, Jack Black indicated that he just might have one flick left in him after Jumanji: The Next Level — but after that, he'll probably be ready to call it a career. 
"I've been saying for a long time that this is the last movie," Black said. "We'll see. I can't really say what my next thing is because it's too early; it's a jinxer. I've got a couple of tricks up my sleeve. But not too many. I'm looking to wrap it up pretty soon. Ride off into the sunset."
He continued to say that although he's pretty much all set to walk away from acting, he wouldn't necessarily turn down the right opportunity. "I'm not a big five-year plan kind of guy," he said. "I don't really look down the road. I kind of take it day by day. And if something comes up, you know, obviously if [Quentin] Tarantino comes a-knocking, I'm gonna do that movie!"
Black then slipped effortlessly into Jest Mode, saying, "Tarantino likes to talk about doing his last movie too. He says there's only one movie left. It might be Star Trek. It might be, who the hell knows? Maybe I'm going to pull a Tarantino and say, 'Guys. I've done 99 movies. I'm going to do one more. Gonna go out on top!"
Although he's only 50, Black has been a fixture of screens both large and small for a ridiculously long time. He made his debut as a teenger in a bit part on the Lee Majors TV series The Fall Guy, and he continued to pick up small television roles throughout the '80s and early '90s. His feature debut came in 1993, in the little-remembered... er, rollerblading action/comedy Airborne, which he followed up that same year with a minor role in the very fondly-remembered Sylvester Stallone/Wesley Snipes actioner Demolition Man.
It was shortly after this that Black and fellow funnyman Kyle Gass unleashed their comedy/rock band Tenacious D on the world; formed in 1994, the duo released a number of specials on HBO (and made several appearances on the cabler's cult sketch comedy series Mr. Show) before dropping their self-titled debut album in 2001. It was almost certainly Black's rockin' activities with Tenacious D that led to his most high-profile role yet, in 2003's comedy classic School of Rock.
Along with a slew of guest appearances in TV series such as The Simpsons, Will & Grace, and Community, more theatrical awesomeness followed: an inspired cameo in Anchorman: The Legend of Ron Burgundy, an appearance in the vastly underrated 2008 comedy Tropic Thunder, and starring turns in flicks like Nacho Libre, Be Kind Rewind, and the animated Kung Fu Panda series. Black was a highlight of Jumanji: Welcome to the Jungle, and The Next Level — in which he plays multiple characters controlling the avatar Professor Shelly Oberon — gives him even more opportunities to flex his comedic chops.
What's next for Jack Black after his acting days are over?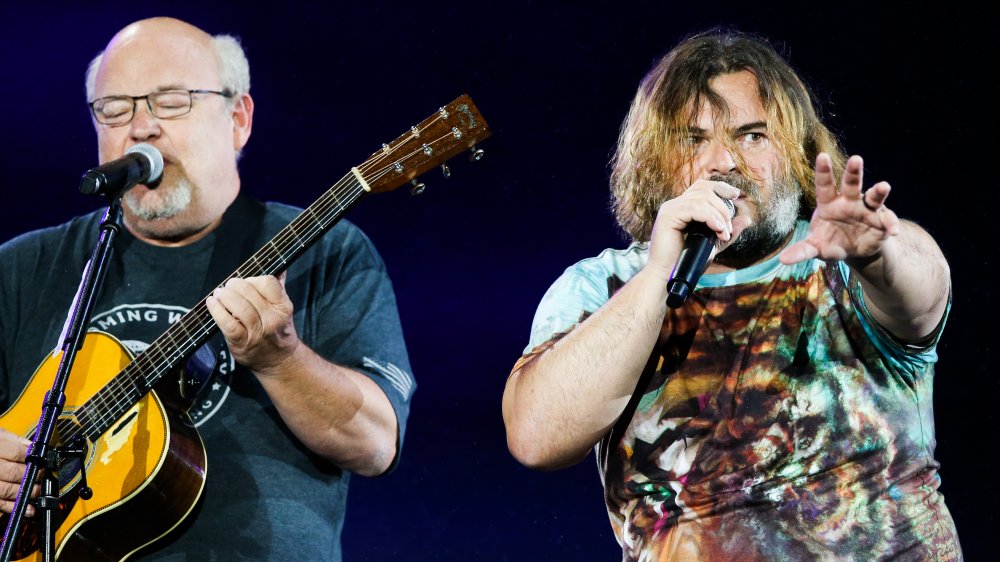 Alexandre Schneider/Getty Images
Black indicated that although his acting days may be coming to and end, he might not necessarily be walking away from showbiz altogether just yet. Amazingly, he says that he and Gass have some unfinished business to attend to. "I've got another Tenacious D record that I'd like to make," the star said. "Maybe one more movie. I'm kind of enjoying the idea of early retirement."
As to the reason for said retirement, Black says it's simple: he wants to enjoy family life to the fullest while he's till relatively young. "That is a big part of it," he said. "I don't like going away from [wife] Tanya [Haden] and the boys. I spend too much time away from home. Maybe I'll do a TV show here in town, so I can work the 9 to 5 and then get back home."
Well, that would be pretty cool, and there is no shortage of comedy serials that could benefit from Black's special blend of anarchic comic madness. But after 35 years in the business, we can't blame him for his decision; even the wildest of wild dudes eventually have to settle down. Now, if you'll excuse us, we're going to go listen to our Tenacious D records while air guitar-ing on into the night.