The Underrated Jack Black Comedy That's Heating Up On Netflix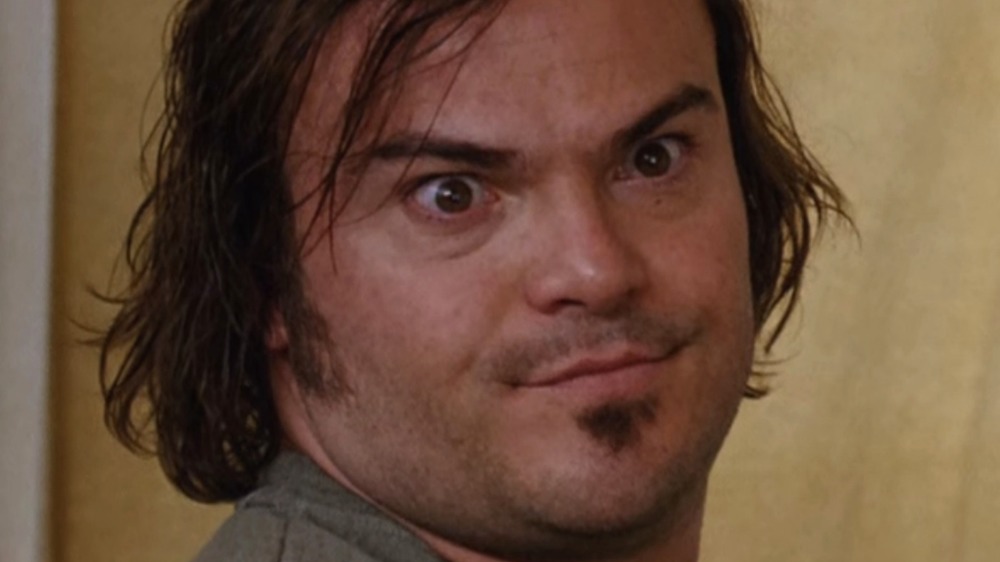 New Line Cinema
Jack Black is easily one of the most entertaining performers working today. Whether he's playing a fighting panda, impersonating a high school teenager alongside The Rock, or simply cutting off all of his hair, it's hard not to find the multi-talented actor endearing.
And as most fans of Black already know from School of Rock, the actor is a talented singer and guitarist, too. Since 1994, Black and actor/musician Kyle Gass have also been gigging as Tenacious D, a comedic rock duo named after a Marv Albert expression. After playing shows for three years, the group released a short-lived but beloved HBO show in 1997 and a critically acclaimed album in 2001.
In 2006, the duo collaborated with writer/director Liam Lynch to create Tenacious D in the Pick of Destiny. The film is an origin story centered around a fictionalized version of how Black (Jables) met Gass (Kage). After forming the group, the band goes on an adventure to steal a supernatural pick made from the chipped tooth of Satan called the Pick Of Destiny.
Though the film did not set any records at the box office, it recently arrived on Netflix, allowing fans to experience the magic of The D from the comfort of their homes.
Tenacious D in the Pick Of Destiny was a passion project for Jack Black and Kyle Gass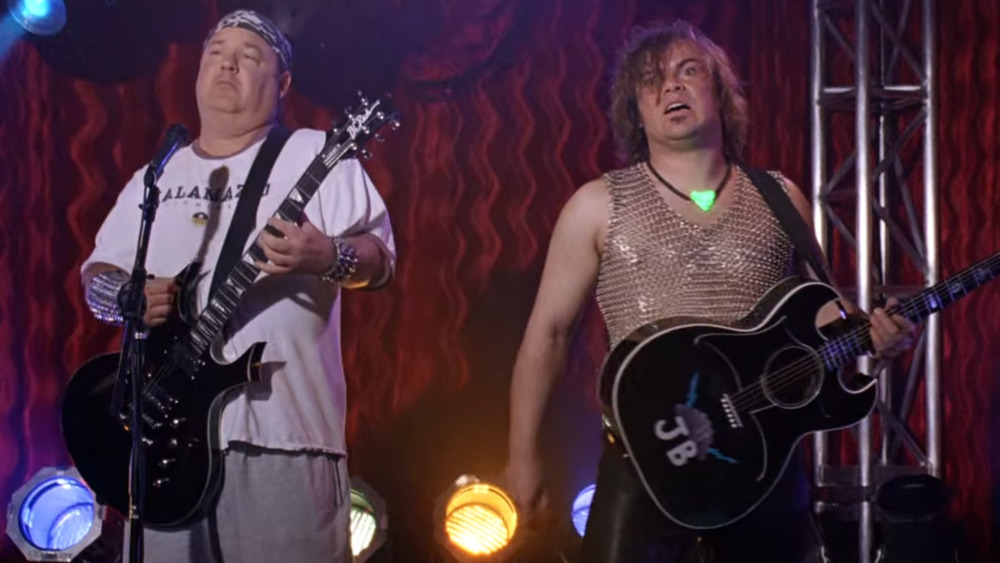 New Line Cinema
There's much to love about Tenacious D in the Pick Of Destiny, from its stellar soundtrack to its special effects-heavy fantasy sequences to its star-studded cast (featuring cameos from Tim Robbins, Ben Stiller, Fred Armisen, Meat Loaf, and Amy Poehler). 
In a short documentary about the making of the film, Black said he and Gass have wanted to make the movie for a long time. "Back in those days we were just like, 'You know what would be the most awesome thing? [It] would be to have a movie.' And we finally reached the pinnacle of our quest."
Liam Lynch, a musician himself, said his goal in making the movie was to "stay true to the lore of the D for the hardcore fans." Longtime devotees of Tenacious D watching the film will see recurring faces from the TV show and music videos like Saasquatch, Paul F. Tompkins, and Satan, played by an unrecognizable Dave Grohl. "For a guy that grew up listening to death metal to be in a movie as Satan looking like this is, it's awesome," Grohl said.
So if you're looking for something to stream on Netflix and are ready to experience a comedic rock-opera packed with Meat Loaf playing a religious father staunchly opposed to rock music, a laser-filled heist scene, and a spectacular Satan rock-off finale, it's hard to go wrong with Tenacious D in the Pick Of Destiny.