How Accurate Is Netflix's Untold: Crime & Penalties?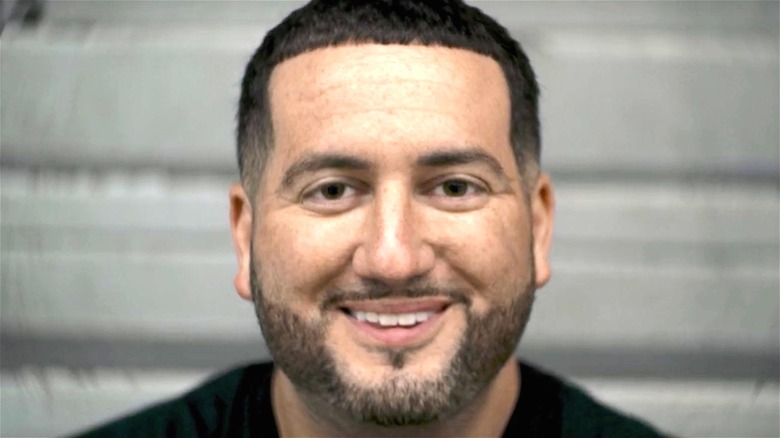 Netflix
Fans of true crime are likely drawn to the scandalous, profane, and downright bewildering things that humans have gotten up to both past and present. Netflix's newest installment of its "Untold" series is proving to be another gripping source of entertainment for viewers, and it takes a deep dive into the little-known story of the Danbury Trashers.
"Untold: Crime & Penalties" is centered on the notorious hockey team, the Danbury Trashers, and their colorful history. Purchased by James "Jimmy" Galante — who had personal ties to the Genovese crime family that was at one point run by Charles "Lucky" Luciano — the hockey team was gifted to his teenage son A.J., who took the helm as general manager. While hockey is famously known for being an aggressive sport, the Danbury Trashers took it to the extreme and set a league record for the most penalties earned in their first season alone.
With such an outrageous story, viewers may wonder just how accurate "Untold: Crime & Penalties" really is — and the truth may be just as surprising.
Crime & Penalties is a truthful account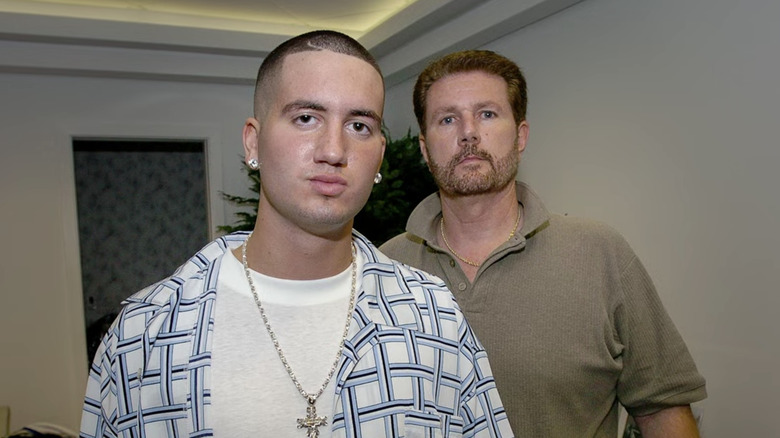 Netflix
As unbelievable as it may seem, the shocking story told in "Untold: Crime & Penalties" is a true one, full of first-hand accounts and real archival footage. At just 17 years old, A.J. was named the president and general manager of the Danbury Trashers, which his father purchased for him both due to A.J.'s love of hockey (and "The Mighty Ducks" films) and his father's interest in being involved with their local community.
A.J. took to recruiting known aggressive players in the United Hockey League, and even told ESPN, "We want to be the Evil Empire of the UHL. We want that bad-boy image." Sure enough, they added players like Brad Wingfield, who'd once racked up over 350 penalty minutes in one season. The Danbury Trashers were almost instantly known for their violence in the rink, and soon enough, they were scrutinized for their shady business practices — they paid players under the table, threatened any opposition, and amassed a rowdy fanbase who loved the drama.
The filmmakers behind "Untold: Crime & Penalties" were lucky enough to get in touch with the real people involved in the scandal surrounding the Danbury Trashers, including the Galante family, players from the team, and the retired FBI agent Ed Adams, who served on Galante's defense team. Hearing the story from the mouths of those who lived it helps to make it more entertaining, but also ensures that the truth — no matter how messy — is told.
What happened to James Galante?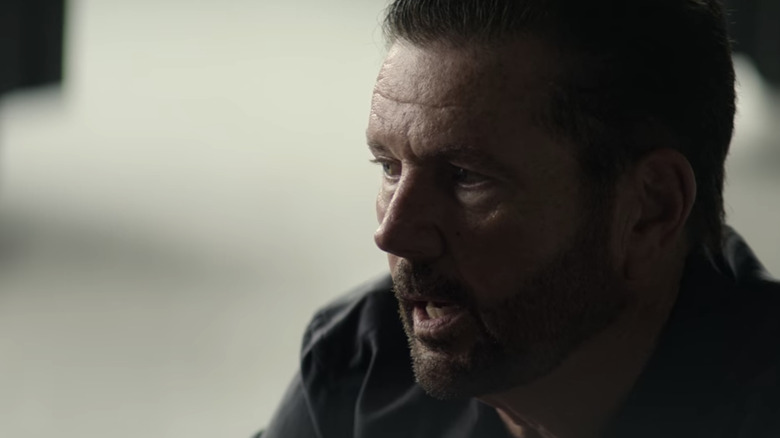 Netflix
The intimidating patriarch of the Galante family was eventually arrested for his illegal business dealings. Jimmy Galante was charged with crimes including extortion, evading the IRS, and racketeering as well as wire fraud. According to a report by the Hartford Courant, Galante not only sabotaged and strong-armed competing garbage disposal companies; he also tampered with witnesses by telling them what to say in court.
He also got in trouble for schemes involving the Danbury Trashers. The Hartford Courant reported that "the wire fraud charges stem from circumventing the $275,000 salary cap that was in place in the United Hockey League, in which Galante's Trashers played. In order to pay players more, he gave them or their wives no-show jobs at his trash hauling companies. He filed about 30 fraudulent salary cap reports with league officials in Iowa." He also allegedly paid the acting boss of the Genovese crime family, Matthew "Matty the Horse" Ianniello, to help intimidate the competition.
Galante later pled guilty to some of the charges and was sentenced to 87 months in federal prison, though he refused to admit being involved in organized crime. After his release from prison in 2014, he told The Atlantic he was "enjoying life," though in "Untold: Crime & Penalties," he admitted he felt he missed out on a lot of his children's lives while imprisoned. Nevertheless, it looks like James and A.J. have a good relationship all these years later.