What You Need To Remember About The Movies Before The Mighty Ducks: Game Changers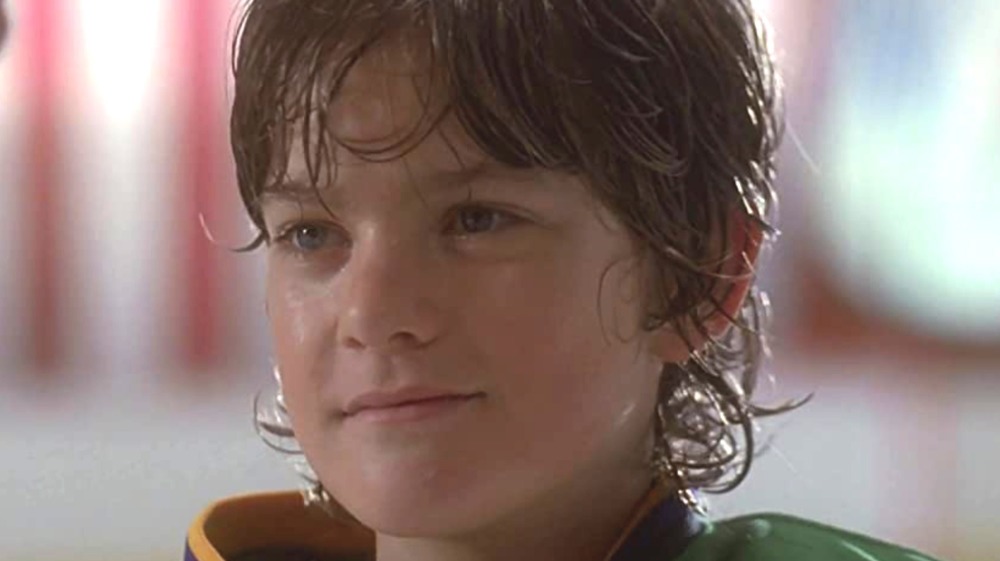 Buena Vista Pictures
Well before The Mighty Ducks: Game Changers Disney+ TV series, the first film of the franchise hit theaters in 1992. It was the same year Super Mario Kart came out, Turner Broadcasting debuted The Cartoon Network, and a tech engineer sent the first cellular text message (talk about a game changer).
In other words, we met the original underdog hockey team a very long time ago in a very different world.
If you're gearing up to watch the series, you may not even remember the film was followed by two sequels. First came 1994's D2: The Mighty Ducks, and two years later, in 1996, D3: The Mighty Ducks pushed the story even further. You've gotta wonder: How do the Ducks — better known for heart than hockey skills — manage to come out on top time and time again?
Let's look back at where it all began to get ready for The Mighty Ducks reboot.
At least he didn't have to serve jail time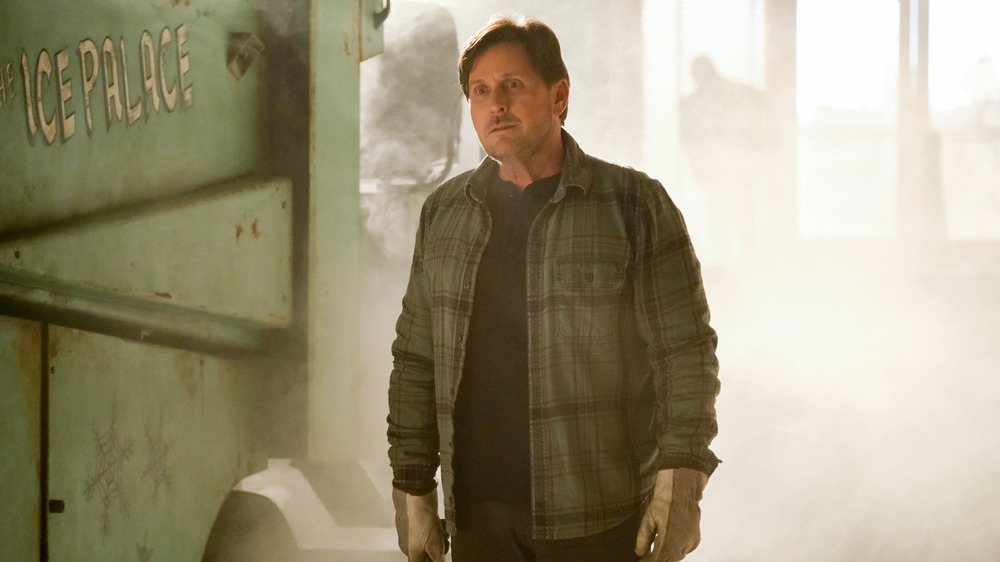 Disney+
Coaching the worst team in the youth hockey league isn't exactly a dream job for those who play to win. If you think Head Coach and drunk driving-enthusiast Gordon Bombay (played by Emilio Estevez, who's been dazzling on screen since his days as an '80s Brat Packer) is reluctant to lead the latest sweet and sorry bunch who make up a fresh version of the Ducks, just remember he was originally forced into the position. It was a community service sentence handed down by a judge after Bombay was caught for the aforementioned habit of hitting the sauce while he's literally behind the wheel.
As you may recall from the original Mighty Ducks movie, Bombay's big fail in childhood involved missing a championship goal, an event that haunted him into adulthood and drove him to learn a few lessons as a newly minted hockey coach. Perhaps Bombay would have done well with a therapist instead of a peewee hockey team, but that's water under the bridge at this point. 
Decades later, reluctantly coaching once again in The Mighty Ducks: Game Changers, it appears Bombay's education isn't over.
All work and no play? Nope, that won't work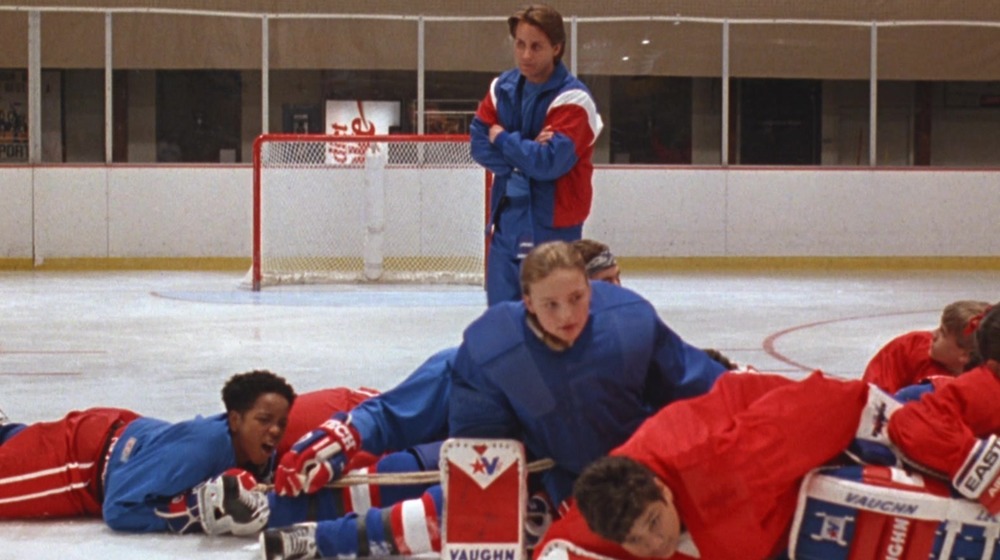 Buena Vista Pictures
The stakes get higher in D2: The Mighty Ducks, when our favorite misfits aim to win the Junior Goodwill Games. They're now representing the entire country as Team USA — and they'd better not mess this up.
But ... they're the Ducks. If you know anything about this team, then you know their path won't be easy. They're destined to slip and slide their way to the win, sidetracked by all the attention they're attracting in their new role and, alas, humiliated by their own play on the ice.
Upping their game takes more than hard work. These kids need a shift in mindset (sports are supposed to be fun, right?) and the guidance of a street hockey player who knows how to get the job done. Do the Ducks meet their goals? Of course they do! They make it all the way to the finals where, despite earlier defeats, they prove themselves true winners.
They may be underducks, but they're never losers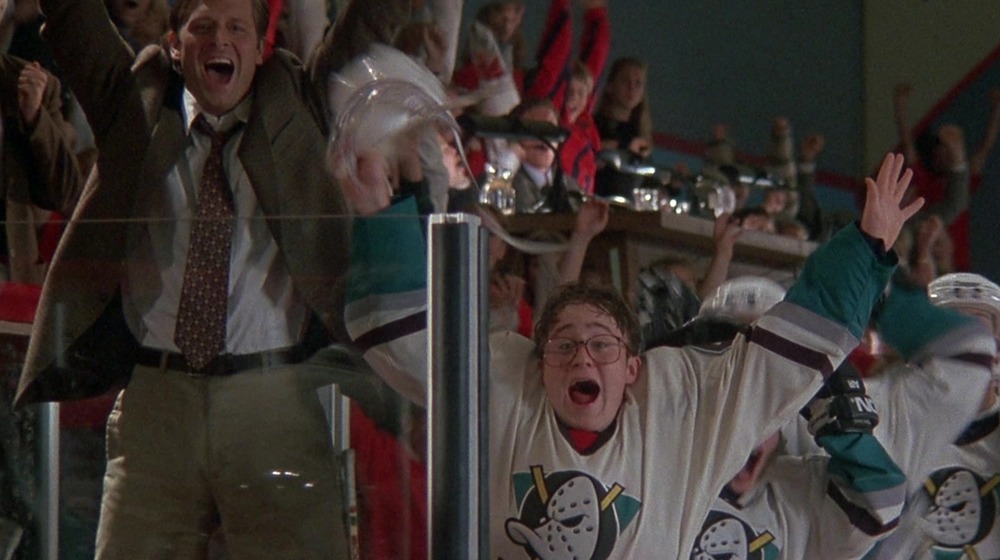 Buena Vista Pictures
In D3: The Mighty Ducks, the gang sets off to attend Eden Hall Academy, Bombay's alma mater. Do the existing members of the varsity hockey team welcome them with open arms? No! They're ticked off, in fact, since the Ducks' arrival means their own siblings don't get to play.
Things get worse as the Ducks struggle under the direction of new coach Ted Orion, and Duck's captain Charlie Conway (a very young, pre-Jodie Turner Smith Joshua Jackson) quits the team. A heart-to-heart with Bombay convinces him to come back, however, and by movie's end, Orion and Conway are working together — along with the rest of the team — to secure another victory for the Ducks in the big JV-Varsity game.
The Mighty Ducks: Game Changers has its own story to tell, one that's bound to have that familiar feel-good vibe. But one thing will surely remain unchanged. The Ducks may lose a few games, but at heart, they're always winners.