The Sports Crime Documentary That's Got Netflix Subscribers Gripped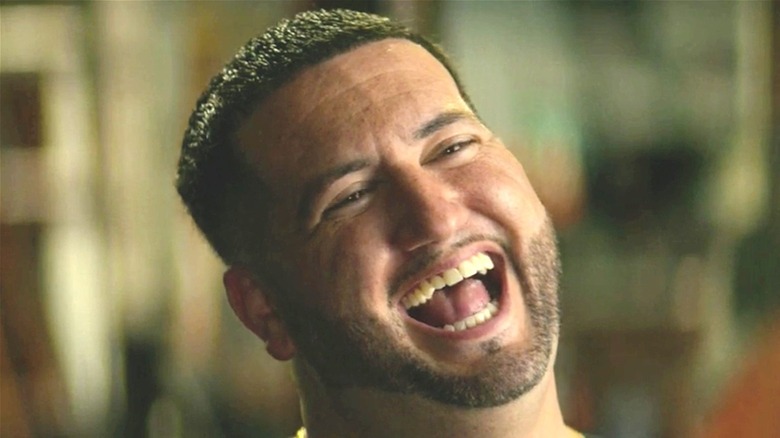 Netflix
Netflix has the uncanny ability to go all in when it comes to their documentary content. Think back to 2020, when "Tiger King" was all anyone could talk about for weeks (aside from the coronavirus). The streaming giant, thanks to their massive platform, blends enticing cinematography with real-life stories that often make you do a double-take. Whether the streaming service is diving into true crime, celebrity backstories or wild previously untold stories that no one has heard before, they are able to keep their subscribers' attention. 
When it comes to sports fans, Netflix is only increasing its offerings for real-life content. The platform has indulged in many of its own sports documentary projects, such as "Athlete A," an in-depth look at the toxic culture inside USA Gymnastics as it pertains to Dr. Larry Nassar's sexual abuse allegations. Last year, Netflix acquired the ESPN mega-series "The Last Dance," a chronicle of NBA superstar Michael Jordan's career with the Chicago Bulls. Lately, the platform has debuted its "Untold" series to tell major, and often forgotten, sports stories like they've never been seen before. 
Untold: Crime & Penalties tells the story of hockey's wildest team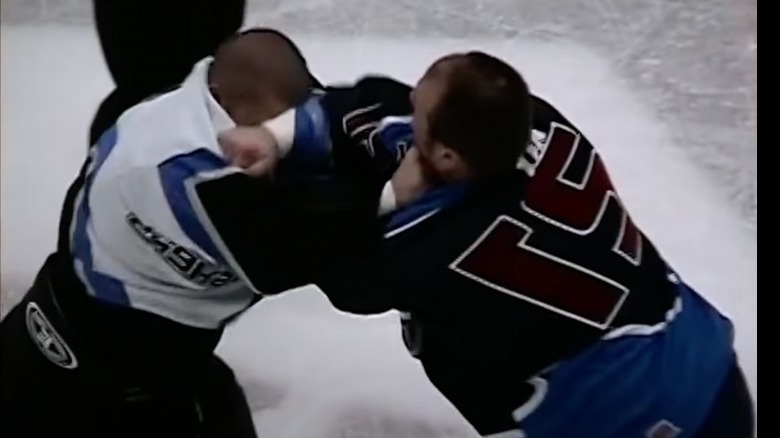 Netflix
Netflix's "Untold: Crime & Penalties" was released on August 31 and gives an inside look at the "bad boys of hockey," the Danbury Trashers. If you're unfamiliar with the story of the Trashers, get ready for a tale that can only be described as a perfect blend of pro wrestling, hockey, and a mob movie. The Trashers were bought by Jimmy Galante, a trash kingpin with ties to the Genovese crime family (who the film also cites as part of the inspiration for "The Sopranos"), in 2004. He gifted the team to his 17-year-old son AJ, who became an unconventional general manager, which is just the beginning of the absurdity. 
The team went on to get the most penalty minutes of any team in the history of the United Hockey League. The Danbury Trashers started their violent streak from the time the puck hit the ice in their first game. They made it two seasons before their historic run was brought to a sudden halt — thanks to Jimmy Galante getting arrested as part of a massive FBI indictment. The latest installment in the "Untold" series interviews key players in Trashers history and tells viewers the real story about how such a one-of-a-kind hockey team came to be.