Where Is Peyton Meyer From Girl Meets World Now?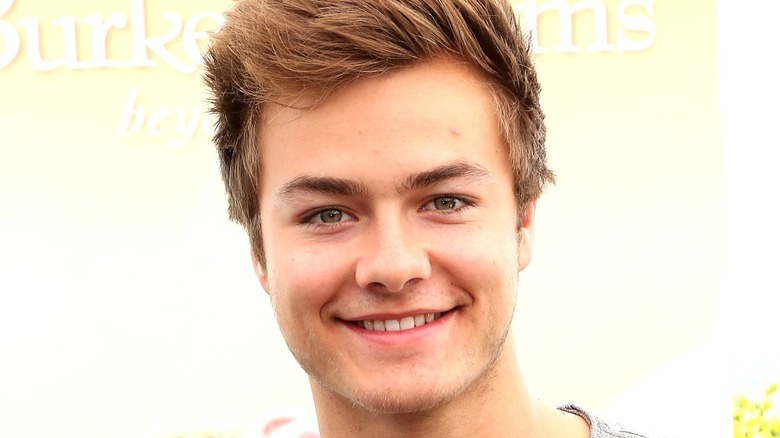 Maury Phillips/Getty Images for GBK Productions
Back in 2014, The Disney Channel launched "Girl Meets World," a spin-off of the wildly successful "Boy Meets World." The follow-up starred young heartthrob Peyton Meyer in a supporting role to the show's lead, Rowan Blanchard, and chronicled the story of a newcomer to New York City as she navigates school, friendship, and young love. The show's run lasted four years and launched its cast into stardom.
The Disney Channel has arguably churned out more young stars than any other children's programming network, and those stars have demonstrated remarkable staying power. That role on "Girl Meets World" netted the young Peyton Meyer nominations for a Young Artist Award in 2015 and a Teen Choice Award in 2016 (via IMDb).
With "Girl Meets World" ending its run in early 2017, Meyer has had a few years to take his career in new directions, from sitcoms and reality shows to feature films with his fellow Disney Channel alum. Here's what Peyton Meyer has been up to since his breakout role.
He spent four seasons on American Housewife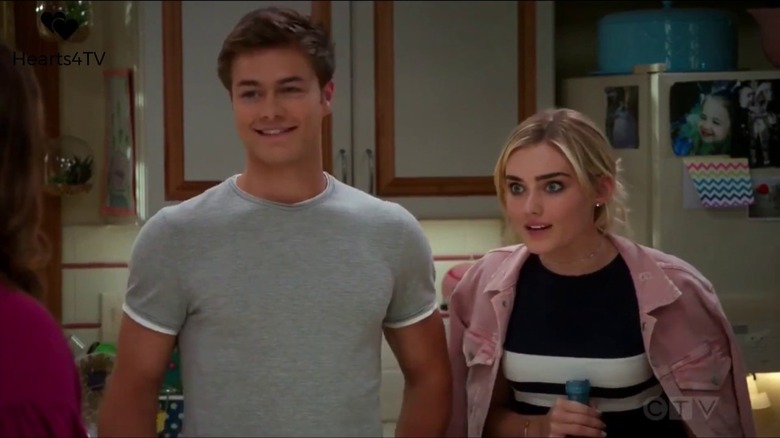 ABC
With a face as lovable as Meyers', it was only a matter of time before he got cast on "American Housewife," a sitcom satirizing suburban life in a Connecticut town, led by Katy Mixon as Kate, the mom of the central middle-class family living in a world of one-percenters. (The show also featured Jessica Walter in her final role before passing away last year.) Peyton landed the role of Trip Windsor, the hot but not very bright boyfriend of Kate's daughter, Taylor (Meg Donnelly).
Peyton brought a charming comedic range to the role, punctuated by iconic facial expressions and so-dumb-it's-funny punchlines, working as an excellent foil to Donnelly's perpetually smitten Taylor. His character was notably oblivious and a bit daft, even taking an extra year to graduate high school (an accomplishment he was proud of, since it took his older brother an extra two).
Eventually, he asked Taylor to marry him, and much to Kate's chagrin, the two got engaged. But rumor has it his time on the show drew to a close when he got the call for a much hyped Netflix reboot.
He stars in the Netflix original He's All That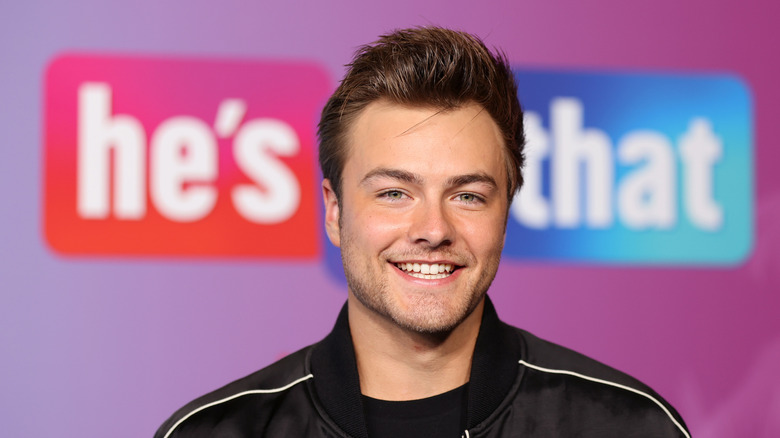 Amy Sussman/Getty Images
Peyton Meyers' most recent appearance was as the star of the "She's All That" reboot, "He's All That," a particularly cosmic bit of irony considering his Disney Channel show, "Girl Meets World," was itself a gender-flipped spin-off of "Boy Meets World."
"He's All That" puts an updated spin on the original film from 1999, which itself drew inspiration from "My Fair Lady," which is essentially "Pygmalion," if we're really going to take it back. The original film now widely criticized for its sexist premise (it's about a high school jock betting he can make a conventionally unattractive girl datable, which, yikes). The new one stars Addison Rae as a social media influencer, with Meyers in the role of Jordan Van Draanen, her boyfriend, a cringe-worthy rapper who cheats on her with one of his backup dancers while he's on tour.
With Meyers having played such adorable good-guy characters in the past, it was fun to watch him get his scumbag on. But let's admit it: It's hard to hate such a cute face.