The One He's All That Scene That Makes Us Love Addison Rae Even More
This content was paid for by Netflix and created by Looper.
Addison Rae makes a remarkable film debut in "He's All That." The film, which is a reimagination of the 1999 romantic comedy classic "She's All That," features Rae as Padgett Sawyer, a popular high school student with a devoted social media following that latches onto her every move — and her skincare routine tips, of course. Padgett doesn't boast quite as many followers as Rae does on her real-life TikTok account, but it's still enough to earn her a sponsorship that she hopes will carry her onto college.
Things are quite bright in Padgett's life until her world is suddenly turned upside down by a devastating discovery about her boyfriend, up-and-coming pop superstar Jordan van Draanen (Peyton Meyer). Not only is she left heartbroken, but she's also publicly humiliated and goes viral for all the wrong reasons, putting her ad deal in jeopardy. Desperate to restore her reputation and promotional gig, Padgett takes on a bet to turn the school's resident misanthrope, Cameron Kweller ("Cobra Kai" favorite Tanner Buchanan), into the prom king within a matter of weeks.
What follows is a heart-swelling tale of unlikely romance, and even though Rae is new to the movie scene, she's radiant in the role. Though she shines throughout the full length of the film, there's one scene in particular that shows just how much of an acting natural Addison Rae is.
The sweet life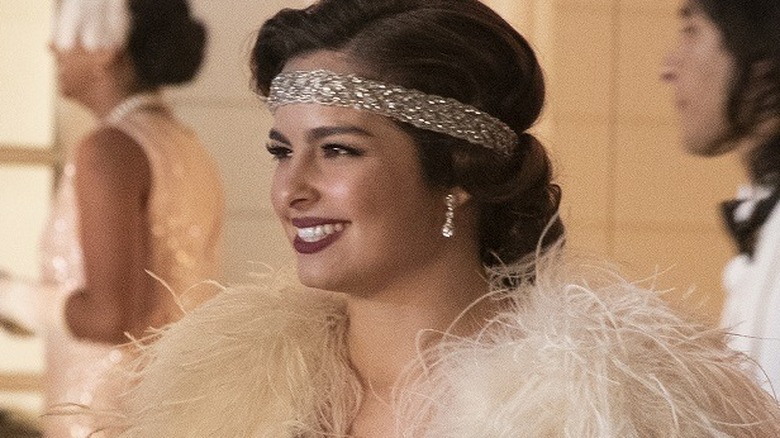 Kevin Estrada/Netflix
When we first meet Padgett, she seems to have a perfectly choreographed life. Sure, she only pretends to wake up with a glowy face, and she conceals her true home from her friends by having them pick her up at a more ritzy apartment complex. But she has a gaggle of dedicated followers, a sponsorship deal that can make all of her educational dreams come true, and a hunky pop singer as a boyfriend.
Her fella, Jordan, is a bit of a star on the rise, with tons of followers of his own and at least one hit song that gets the teens dancing. So when it's time for him to shoot his big music video, Padgett is eager to take her friends, and her livestream followers, onto the set for an exclusive behind-the-scenes visit. To ramp up the sweetness of her arrival, Padgett even whips up a batch of homemade croquembouche as a surprise treat for her beau.
Padgett is beaming ear to ear when she first arrives at Jordan's trailer, thanks to some VIP treatment from the set crew that accompanies her and her entourage. But once she gets a good, hard look at what's going on inside, she's in for a very rude awakening that changes everything she thought she knew about her life.
A sugar meltdown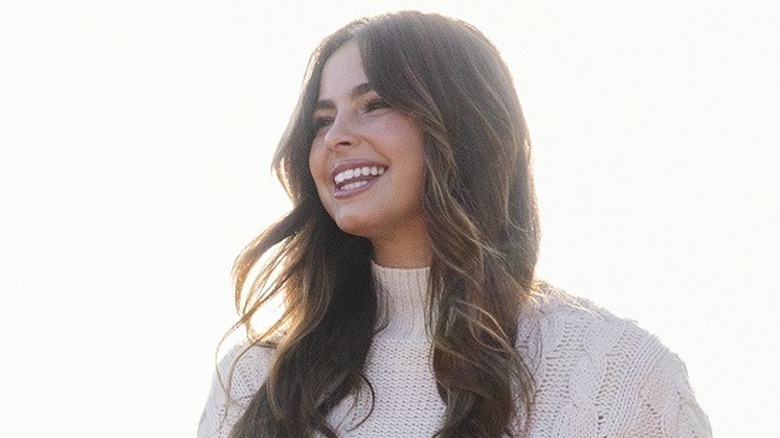 Kevin Estrada/Netflix
Padgett's giant grin quickly becomes a grimace once she discovers that Jordan isn't alone in his trailer. Instead, he's been cozying up to one of his backup dancers, Aniston (Vanessa Dubasso), who takes the moment to awkwardly tell Padgett just how much of a fan she is of her social media presence. Not only does Padgett guffaw at Aniston's very name, but she's also torn to shreds by what Jordan has just done.
Her initial reaction, which is played perfectly by Rae, is utter shock. At first, she cannot believe that Jordan would disrespect her like this. Then, she experiences a rush of disgust that he would do this to her, especially when she's just arrived with a pile of baked goods that she painstakingly made for him. That's when the anger kicks in, and she turns those pastries into edible ammunition, throwing them wildly at Jordan and Aniston alike as she screams. Eventually, her depression about the relationship she's just lost sets in, along with some tears, but she quickly becomes incensed again when she discovers that the whole ordeal has just been shared in real time with her followers because her supposed best friend, Alden (Madison Pettis), has kept the camera rolling throughout her whole humiliating ordeal.
Rae's portrayal of all the emotions that accompany such a traumatic encounter is absolutely spot-on. Not only does she capture all of the hurt feelings that would be natural in a moment like this, but the transition from such a sunny, collected personality into one of full-on devastation is seamless. Rae also manages to play the scene with a bit of subtle humor because, even as serious as the situation is, even Padgett knows it's a little bit ridiculous for her to be tossing baked goods at people in this trailer.
"He's All That" might be Addison Rae's first feature, but in this delightful rom-com, she proves there's no emotion she can't handle on-screen. It's a triumphant debut for the social media superstar, and this scene is just a sample of the many goodies she has to offer in the film.