This Was Jessica Walter's Last TV Role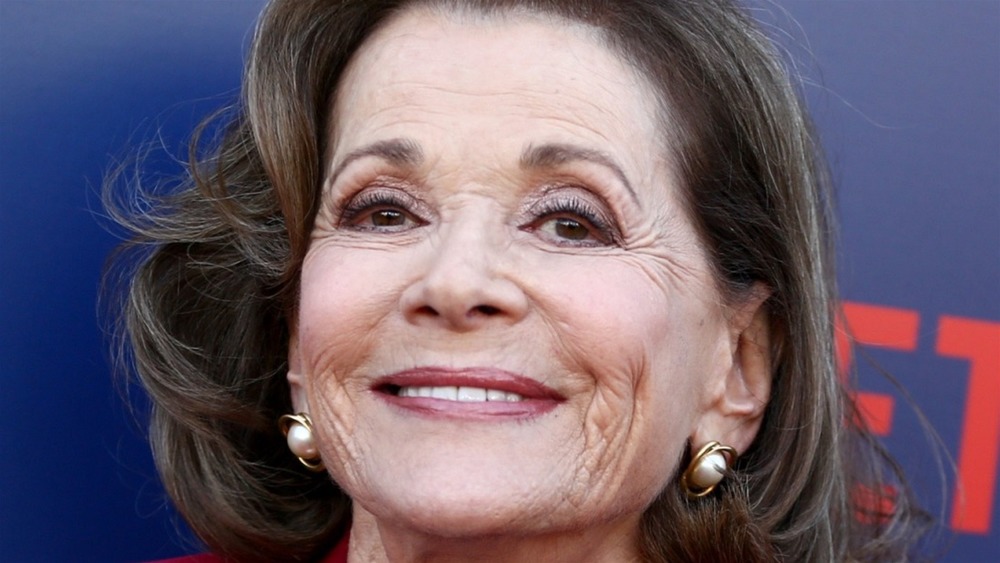 Rich Fury/Getty Images
The world mourns Jessica Walter, the legendary TV and film actress who passed away on March 24, 2021, at the age of 80 (via Deadline). Younger fans who like edgy comedies no doubt remember her for her iconic roles as the cruel matriarch Lucille Bluth on Arrested Development and the cruel matriarch Malory Archer on Archer. But while her ability to play a hilariously mean mom was unmatched, those roles came at the end of a career that spanned six decades.
Years before Lucille or Malory, Walter started out as a Broadway actress, and in the 1970s, she appeared in some of the biggest movies and films. She received Emmy nominations for her roles on Trapper John M.D. and Streets of San Francisco and won for her starring role on Amy Prentiss, an Ironside spin-off.
The hardworking actress kept active until as recently as 2020. As her fans look back on her many, many roles, here's the final appearance Jessica Walter ever made on TV.
Jessica Walter's last sitcom appearance was a perfect Jessica Walter role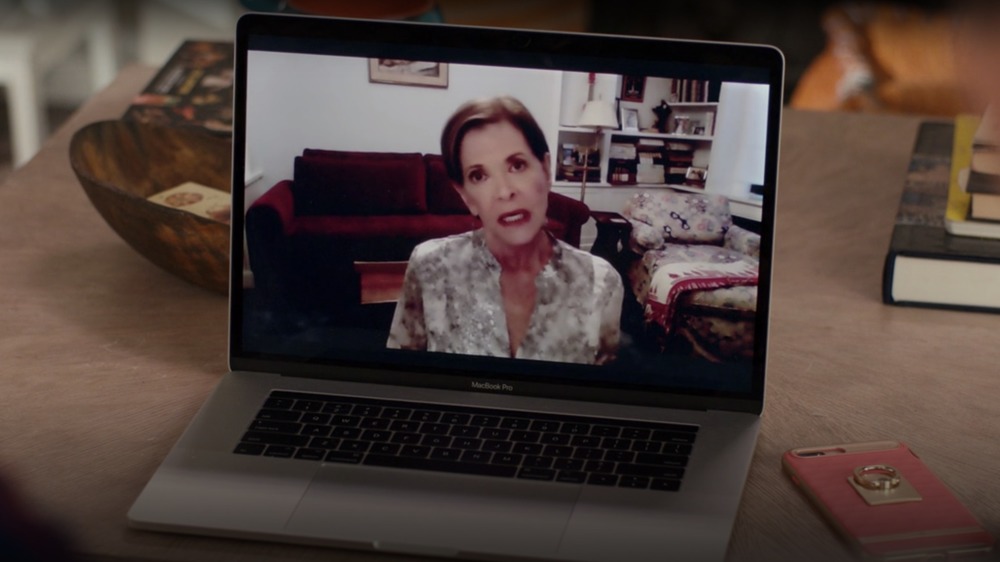 ABC
In the later part of her career, Jessica Walter excelled at playing affluent women with a cruel streak a mile wide, and her final sitcom appearance was a quintessential Jessica Walter role. She guest-starred on the tenth episode of the ABC sitcom American Housewife's fifth season, titled "Getting Frank with the Ottos." Walter played Margaret, the former stepmother to Kathryn (Wendy Malick), the mother of the main character, Kate (Katy Mixon).
Margaret appears at the end of the episode in a video call with Kathryn and Kate. In the episode, Kate is struggling with whether to encourage her daughter to try out for cheerleading despite not having much talent. She remembers when Kathryn discouraged her from trying to be a '90's "fly girl" dancer, which prompts Kathryn to remember when Margaret discouraged her from applying for college. They call up Margaret to confront her. And in true Jessica Walter fashion, she tells Kathryn to get over it and then asks Kate to reimburse her for a lamp she broke 20 years ago.
It's understandable why the producers thought of Walter when they wrote this part. Nobody was better at being hilariously unsympathetic. Rest in peace.